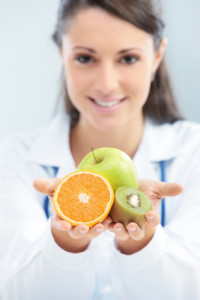 The title Registered Dietitian (RD) is a professional credential, just like a Registered Nurse (RN) or Medical Doctor (MD). This title is legally protected and can only be used by those authorized by the Commission on Dietetic Registration.
While many "nutritionists" provide advice that is not backed by sufficient research, RDs are trained to critically evaluate studies and base their advice on the most up-to-date research.
RDs are trained to provide you with safe and effective nutrition counseling to treat and prevent certain medical conditions.
Some in the general public do not realize that there is a difference between a "nutritionist" and a Registered Dietitian. We want to help the community by providing a network of qualified RDs. We list each dietitian's education and specialty certifications, allowing you to search for RDs with the specific knowledge and skills you need.
What is a Registered Dietitian?
A Registered Dietitian (RD) is a food and nutrition expert who has met the academic and professional requirements for the RD credential. These requirements include:
Obtaining a bachelor's degree with courses approved by the Accreditation Council for Education in Nutrition and Dietetics (ACEND).
Completing an accredited, supervised practice program (often referred to as a dietetic internship).
Passing the national RD examination.
Completing continuing professional education requirements to maintain the RD credential.
Additionally, about 50% of RDs hold advanced degrees and some have specialty certifications. Some of these certifications include Certified Diabetes Educator (CDE), Certified Specialist in Renal Nutrition (CSR), Certified Specialist in Pediatric Nutrition (CSP), Certified Specialist in Oncology Nutrition (CSO), and Certified Specialist in Sports Dietetics (CSSD).
The majority of RDs work in the prevention and treatment of disease, where they use medical nutrition therapy (MNT) and work as part of a healthcare team.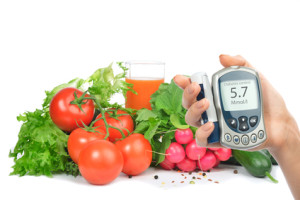 These RDs typically work in hospitals, private practice, or other healthcare facilities. They use their experience and evidence-based nutrition knowledge to assess, educate, and counsel patients with medical conditions and other nutrition concerns. Some of the medical conditions may include heart disease, hypertension, diabetes, obesity, kidney disease, digestive disorders, osteoporosis and disordered eating.
A large number of RDs work in community-based settings and in academia/research, while a growing number work for food companies and in other non-traditional work settings such as corporate wellness and sports nutrition.
We want to educate the consumer about what to look for when selecting an RD and what to expect from them.
The following is a list of these attributes:
They should be registered with the Commission on Dietetic Registration (CDR) as an active Registered Dietitian (RD) and, in states with licensure, they must be license as a dietitian for that state.
If you have a medical condition, they should have a specialty certification or continuing education in the area of your "special medical concern" (i.e. if you have diabetes you should look for an RD with the CDE certification – Certified Diabetes Educator)
They should participate in continuing education to stay abreast of the latest research in the field of nutrition.
They should have professional liability insurance.
They should collect information about your nutrition and health history, conduct an initial nutrition assessment, and help you set safe and realistic nutrition goals.
They should take into account your medical conditions, medications, supplements, lifestyle, and food likes/dislikes when designing your nutrition plan.
They should have knowledge of the various symptoms of your medical condition and how nutrition can be used to treat the disease or relieve symptoms.
They should be able to explain the methods and reasoning behind every aspect of your nutrition plan.
They should be able to recognize concerning signs that might indicate a need for return to your medical treatment team for further evaluation.
All in all, the RD should evaluate your nutritional status, educate you about nutrition for your medical conditions, develop a personalized nutrition plan, monitor your progress, and provide support.