Improving your way of living to enhance your health, happiness and well being comes easier with an ally. Succeeding at such goals as weight loss, time and stress management, smoking cessation, etc., can not only affect the course of an illness more positively, it can lead to greater life satisfaction, better performance, and simply more joy in life.  You can make such changes more likely by working with a wellness coach who can help you take stock of your health and wellness, co-create an integrated wellness plan with you, and help you be accountable to yourself to follow through and accomplish the changes you want to see.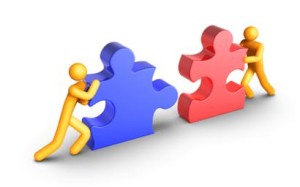 Health & Wellness Coaches are the Lifestyle Behavioral Change Experts! Lifestyle improvement is now considered a medical intervention and is often the first line of medical treatment in the new world of healthcare lifestyle medicine today.
Medical and Lifestyle non-compliance is one of the largest contributors to chronic illness, as well as, healthcare costs. The true costs not only include billions of dollars but also the additional co-morbidities and suffering that go hand in hand with poor compliance.
Research shows us that medical non-compliance is quite behavioral and can mean the difference between successful health outcomes, good quality of life and failure.
Heath & Wellness Coaches work with patients and clients to facilitate a process of self-directed lifestyle behavioral change. Because of the success with the coach approach in achieving positive lasting lifestyle change, Health & Wellness Coaches are now often included as a part of the treatment team within healthcare and comprehensive wellness & health promotion programs.
A Certified Health & Wellness Coach can work with you to…
Take an inventory of "where you are at" (current health status, strengths, and wellness)
Guide and facilitate a vision of "where you would like to be"
Develop with you an Integrated Wellness Plan "to get you there"
Provide accountability & support
Provide ongoing evaluation of progress
Assist you in working through the barriers to change
Work with you to make success a lasting way of life