Lisa Dougherty: Improving Lives with Medical Fitness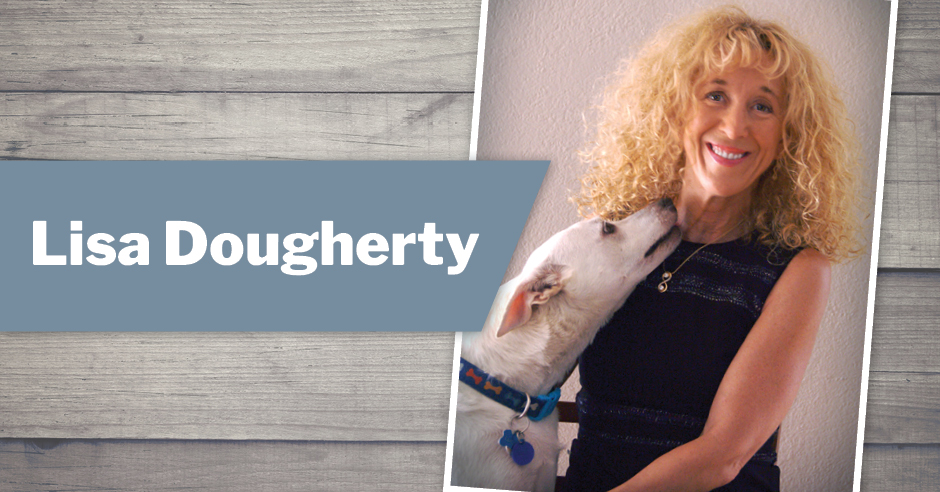 Reprinted from International Sports Sciences Association (ISSA)
Lisa Dougherty was the kid with a lemonade stand; a self-starter with an entrepreneurial spirit. The only characteristic perhaps stronger was her conviction that she was meant to do something great for the world. She is the founder of the MedFit Network (MFN), the MedFit Education Foundation (MFEF) and owner of Whole Body Fitness, is committed to a mission to improve lives, especially those with health challenges or suffering from chronic disease. Her dedication to MFN, MFEF, and to her clients and to the industry is as solid and unwavering as they come.
Lisa was inspired to become a fitness professional by her father, who fought cancer four times and lost the battle in 2016. She graduated from the University of California, Irvine's Fitness Instructor program in 1999 and has continued to seek education and specialty certifications to properly assist people with health challenges and chronic disease.
Lisa knew it was important to understand the pathology and progression of various diseases in order to design safe and effective fitness programs for those wanting to make the transition from medical management and/or physical therapy to a regular physical activity program. As she built her medical fitness business, people began contacting her from around the country looking for fitness professionals with her background and knowledge. Lisa realized there was a dire need to connect clients, fitness professionals, and patient organizations to meet this demand.
So was born the MedFit Network in 2013; a membership organization offering networking benefits plus in-depth educational opportunities for professionals to engage and better serve the nation's aging population. The MFN is a free educational and online resource directory for people to locate fitness and allied healthcare professionals who have education in and provide services for those with chronic disease/medical conditions, such as Alzheimer's, cancer, diabetes, fibromyalgia, heart disease, mental health challenges, Multiple Sclerosis, respiratory disease, and women's health issues including pre- and postpartum care.
Creating a huge platform like this from the ground up to serve our nation and to educate and enlist the fitness industry to be part of the healthcare team has been challenging. Lisa believes in order to have the MFN be a continued success; more education needs to be available and feels it is crucial for fitness and allied healthcare professionals working with the aging population to have this higher level of knowledge, skill, and expertise. She also believes that this type of knowledge has the highest growth potential.
Lisa founded the MedFit Education Foundation, a non-profit 501(c)(3) organization, in 2017 to elevate the quality and amount of available education for fitness professionals to learn how to best work with our aging population or those with medical conditions/chronic disease or those with disabilities. The Foundation's primary goal is to facilitate professional webinars and live education workshops across the country.
In order to make this all happen Lisa decided to launch the Medical Fitness Tour in 2018. This traveling multi-day conference will be for fitness, allied health professionals (Chiro's, PTS, RD's, Massage Therapists, Acupuncturists, ND's), integrative wellness, and medical fitness centers.
Speaking topics may include (but are not limited to): Active Aging, Alzheimer's, Arthritis, Autism, Cancer, Diabetes, Working with Persons with Disabilities, Fall Prevention, Fibromyalgia, Health & Wellness Coaching, Heart Disease, Joint Replacement, Mental Health Challenges, Multiple Sclerosis, Nutrition, Parkinson's, Osteoporosis, Respiratory Disease, Stroke, and Women's Health Issues.
The Foundation launched MedFit TV (medfittv.org) in 2018 which is a collection of educational videos, webinars, and interviews with leading experts in their related fields and inspirational people who've improved their quality of life through exercise, nutrition and/or allied health services. The Foundation also produces 48 educational webinars each year.
Lisa's accomplishments have been noted by the Huffington Post, and she was selected as a finalist for the White House Champions of Change.
On the surface, it may look as if Lisa has created an extensive network; offered a valuable website of resources and education; and opened the door for fitness professionals to expand their career. The reality is that Lisa Dougherty has created a movement. A movement that connects the millions of people seeking a greater quality of life with caring qualified professionals eagerly waiting to help them. Quite the journey to success that all started from a lemonade stand.