PRESS RELEASE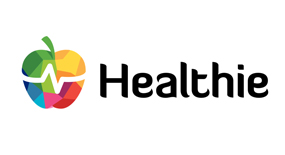 (COSTA MESA, CA, June 21, 2018)– The MedFit Network (MFN) announced today that is has partnered with Healthie to offer fitness and allied healthcare professionals an all-in-one administrative and client engagement platform to use in their businesses.
Healthie is a web and mobile tool that enables health and wellness providers to run their businesses efficiently and build close relationships with clients. Their technology platform gives providers the features they need to succeed in coaching care, contributing to a society with better healthcare outcomes. Healthie is HIPAA, PIPEDA, GDPR, and PCI compliant, meaning that the platform follows the highest possible levels of security to protect provider and client information.
"At Healthie, we are constantly developing ways to help our members grow their businesses and improve client outcomes. Our partnership with the MedFit Network is a great step forward in that direction. MFN's online directory will provide Healthie members with a valuable tool to reach patients and clients that need their services. The directory allows consumers to locate fitness and allied healthcare professionals who provide services for those with chronic diseases and medical conditions," said Erica Jain, CEO of Healthie. "We are also excited about MFN's continuing education resources and events that support members' career growth."
"We are excited about this partnership with Healthie as their platform will provide MFN members with a comprehensive, easy-to-use tool for back-office activities – practice setup, scheduling, billing/payments, charting, and E-paperwork, as well as client engagement – telehealth/virtual care, client messaging, education and group courses, and photo-based logging. Very important in all of this is the HIPAA and PCI-compliant security measures that come along with Healthie." said MedFit Network founder, Lisa Dougherty.
MFN members who are Dietitians, Nutritionists, Health Coaches, Massage Therapists, Occupational Therapists, Chiropractors, Naturopaths or Personal Trainers will have exclusively discounted access to Healthie membership, and a portion will be donated to the MedFit Education Foundation (MFEF).
"This is yet another significant step in the MFN's evolution and a sharp new expanded vision of its members having the opportunity to have this type of secure administrative platform for the new medical fitness field. We are continually expanding this project, built with exceptional people who believe in the power of collaboration to drive positive change in the fitness industry," said Dougherty.
About Healthie
Healthie is a HIPAA-compliant practice management and telehealth platform for nutrition, fitness, and wellness professionals and their clients. Healthie has everything professionals need to run and grow their businesses. The platform helps in the following ways:
Save Time and Energy – Manage and automate back-office tasks all in one place.
Increase Revenue – Expand your scope of services, reach more clients, and gain new business opportunities.
Improve Outcomes – Increase client retention and spend your time working with clients.
About the MedFit Network (MFN)
MedFit Network (MFN) is a professional membership organization and a free online resource directory for consumers to locate fitness and allied healthcare professionals with a background in prevention, treatment, and rehabilitation in working with those with chronic disease or medical conditions. medfitnetwork.org
About the MedFit Education Foundation (MFEF)
The MedFit Education Foundation (MFEF) is a nonprofit 501(c)(3) organization founded in 2017 to elevate the quality and amount of available education for fitness and allied healthcare professionals to learn how to best work with our aging population or those with medical conditions, chronic diseases or disabilities. The Foundation's primary goal is to facilitate professional education webinars, weekend conferences via the Medical Fitness Tour, community and professional education through MedFitTV, and the creation of special population courses and specialty certificate programs under the guidance of its Education Advisory Board. medfited.org
About the Medical Fitness Tour (MFT)
The Medical Fitness Tour is made possible by the MFEF and facilitates national weekend conferences for fitness, allied healthcare, doctors, and club & studio owners. Conferences include 9 single-track educational sessions, lunch & learn discussion groups, networking, expo, and an evening mixer with drinks and appetizers. Events include CEC's for fitness professionals, and optional half-day pre-conference workshops. medicalfitnesstour.org