Press Release
President's Council on Fitness, Sports & Nutrition Announces
2016 Lifetime Achievement Award Recipients
In celebration of National Physical Fitness and Sports Month in May, the President's Council on Fitness, Sports & Nutrition announced its five honorees of the 2016 Lifetime Achievement Award, including Diane H. Hart. The recipients received their awards on May 16, 2016 at the Council's annual meeting in Washington, DC. 
Presented annually since 2007, the Lifetime Achievement Award honors individuals whose careers have greatly contributed to the advancement or promotion of physical activity, fitness, sports and nutrition-related programs nationwide. Recipients are selected by the Council's members based on the span and scope of their career, the estimated number of lives they have touched, and the impact of their legacy.
About 2016 Lifetime Achievement Award Honoree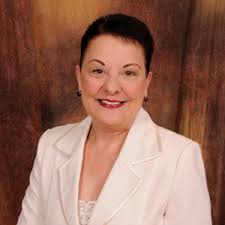 Diane H. Hart, NCCA, CPT – Ms. Hart is the President and Executive Director of the National Association for Health and Fitness and the key architect and Chair of the Global Employee Health and Fitness Month (GEHFM).  As a degreed fitness professional, Ms. Hart holds multiple national certifications in the field of fitness and health promotion.  Her activities include Provider and Health Specialist with BlueShield of Northeastern New York, specializing in Corporate Wellness Programs; Founder of Hart to Heart Fitness (a franchise of the Jacki's Fitness Programs)  Co-Chair of BeActive New York State and creator of the "Move for Life" state-wide health plan initiative; consultant to the New York State Department of Health Bureau of Chronic Disease Prevention; contributor to the National Physical Activity Plan; contributor to the Declaration of the United Nations in connection with non-communicable diseases and physical activity; and member of the Advisory Board of the National Foundation for Governor's Fitness Councils and Medical Fitness Network. Ms. Hart is also the proud recipient of the Silver Eagle National Leadership Award created in memory of C. Carson Conrad, who served five U.S. Presidents as Executive Director of the President's Council on Physical Fitness and Sports.
For More Information
List of the 2016 Lifetime Achievement Awardees, President's Council on Fitness Sports and Nutrition: http://www.fitness.gov/participate-in-programs/council-awards/pcfsn-lifetime-achievement-award/
President's Council on Fitness, Sports, and Nutrition Website. (The Co-Chairs of the Council are Drew Brees and Dominique Dawes): http://www.fitness.gov/
List of the members of the President's Council: http://www.fitness.gov/meet-our-team/
Presidential Proclamation signed in May 2016 – National Physical Fitness and Sports Month: https://www.whitehouse.gov/the-press-office/2016/04/27/presidential-proclamation-national-physical-fitness-and-sports-month