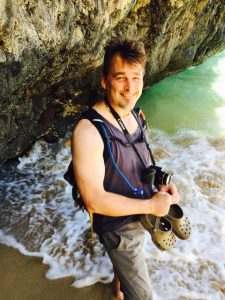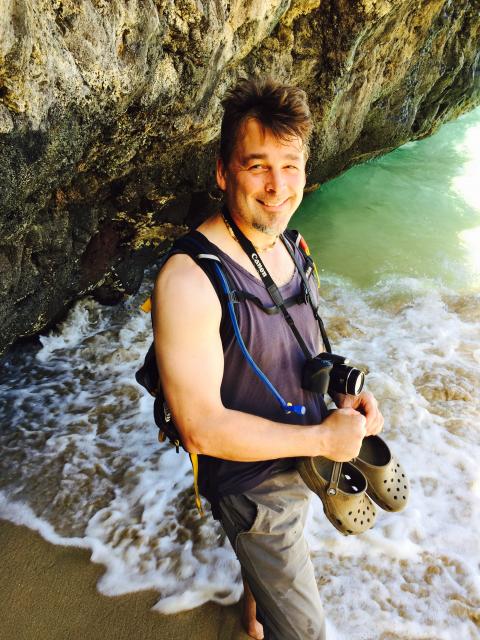 Name: Ryan S. Crandall
Location: Albuquerque (area) New Mexico
Website: betterbalance4seniors.com
Member Since: 2015
Occupation: Physical Therapist Assistant
How do you or your business help those with chronic disease/medical conditions or who need pre & postnatal care?
I'm 100% mobile. I help seniors in their homes with advancing their strength, mobility, and balance. We have fun and we improve functional outcomes to enhance independence.
What course work have you completed and would you recommend to other professionals to work with those populations?
Well, I actually work in the Physical Therapy field and have an undergrad degree in biology and psychology. This underpins a lot of what I know to help this population. With that, I've taken advanced classes/courses over the years from the Gray Institute, vestibular courses, and the Functional Aging Institute
What makes you different from all the other fitness professionals out there? 
Most trainers only train at gyms. I'm 100% mobile. Also, I stick with the basics as the basics work. I find where my client needs to be met and I go from there. Lastly, I have fun with my clients. A sense of humor and a smile goes a long way. 🙂
What is your favorite activity or class to participate in?
Hiking and being outdoors with nature.
What is one piece of advice that you would give other fitness professionals about working with special populations or those who need pre & postnatal care? 
I think it is amazing if someone wants to work with our senior or special needs population. Get the education to back up your desire and you will go a long way!
What type of community activities are you involved in?
Right now, working full time and being a step dad take up my time.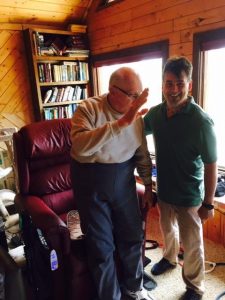 What is one of your favorite memories involving working with someone that has a health challenge or disability?
I've had several clients who would fall nearly daily. Many of them would go from that to falling maybe once a month or even less. When people aren't afraid to fall and gain strength then they are more independent. This is so powerful.
What would you like to see change/develop/emerge in the future of healthcare and the fitness industry?
More baseline education at the college level.
What is your favorite fitness/inspirational/motivational quote? 
Baby steps.
Anything else we should know about you? 
I have two beautiful dogs. Keeta, our black lab, and Rocky, our Alaskan Malamute who weighs 120 lbs!