The event men look forward to — and women don't — the Movember Moustache.
"Stopping Men from Dying Too Young"  – The tag line for the Movember Foundation.
The great news is, there is much within our control – both from the "Mo Bros and Mo Sistas" to achieve this goal.
We have to stop blaming it on genetics. There is much banter about genetics, which science proves is just not justified. No scapegoating, or learned helplessness allowed here.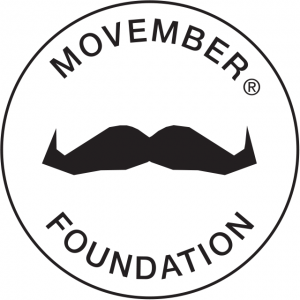 Movember: the vision is to "have an everlasting impact on men's health", with main focus on prostate cancer, testicular cancer & mental health, to which I humbly ask to add heart disease & kidney cancer to the list.
I am so appreciative to Movember, because fallout of that male, warrior image is a detrimental stigma about self health. In fact it is thought men are far less likely to seek medical attention than to ask for directions! The male ego is thought to potentially exceed the diamond on the Mohs scale (geology joke). Jokes aside…
So let's take a look at the word "Movember". By the way, I am a self proclaimed etymologist.
The obvious is November – Movember, Movember Moustache, I just added Mohs (easily Googled) but please don't miss the most obvious: MOVE.
Exercise lowers the risk of:
Lung cancer (still #1 killer cancer)
Colorectal cancers
Testicular cancer (most common cancer of younger men)
Kidney cancer (I believe to be a silent killer of men)
Please refer to my previous article here on MFN, The Pivotal Role of Exercise in Men's Health
Studies agree that a minimum of 30 minutes of challenging exercise daily reduces the risk of cancers by as much as 50%, varying by cancer.
As we all know, exercise drastically reduces risk of heart disease. Tragically, men often do not discuss erectile dysfunction with their health care professionals — a missed opportunity to check for heart disease.
Depression: According to the American Psychological Association men are far less likely to consult a health professional regarding mental health issues – especially depression. 'Male base depression' symptomology can be very different than women's, adding to the many reasons for going undiagnosed. Exercise is widely respected as a major component of reducing symptoms of depression.
And perhaps the biggest misconception of all — even in fellow fitness enthusiasts — is the necessity for physical activity throughout the day. A morning workout at the gym or an evening run is NOT a get out of jail for free card for the rest of the day. Physical activity is a necessity every waking hour. And yes, it is still very possible with a desk job. Get your 10k! A pedometer is absolutely the best investment in your health.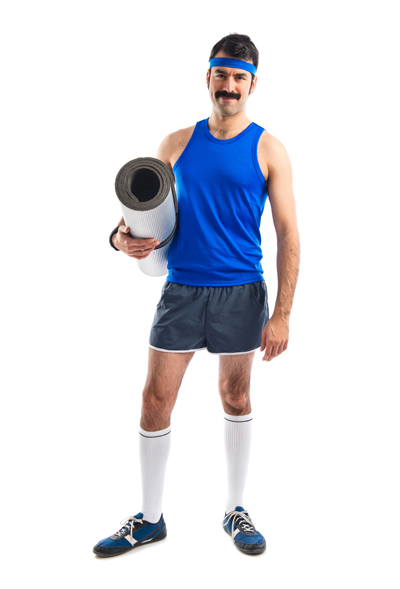 In our world of take a drug for everything. Please don't forget your body's marvelous ability to prevent disease, or manage.
We were designed to circulate – our sedentary lifestyles of the last 30 years are killing us. This is why it is said that lack of physical activity is the new smoking. Circulation is how our body heals. Our immune system needs the pumping action of our muscles to work its magic, that no drug can emulate. Exercise is truly the best medicine for our physical & emotional health.
And now a few words about nutrition from the holistic nutritionist in me.
The three sides of the nutrition issue we need to look at are:
Nutrient intake
Nutrient absorption = a healthy gut
Elimination
Our CHOICE of food enables or disables every organ system in our body.
Unfortunately, we tend to get stuck on the weight management side of food, which of course is important, but unfortunately with that focus comes:
The ingestion of foods that have been proven to NOT be wise choices.
We eat 'fake foods' — substitutes that can interfere with cellular function.
We eliminate certain healthful choices, in the cause of weight management.
We are ignoring the needs of our digestive tract itself.
We are not sufficiently feeding our muscles and immune defenses.
Food choices is one of our greatest ways to minimize the damage by oxidative stress; lost in traditional 'diets'.
Self supplementing is not the answer. Food choices, with a healthy gut microbiome, is by far the best route to take. Truth is, we have numerous studies which show us the dangers of haphazard supplementing. These studies show us that many wonderful antioxidants found in our foods, when taken as supplements, depending on many potential factors in the body can actually become more PRO oxidant. And of course, there is the issue of the integrity of the supplement itself.
Now a few words specific to our African American "Mo Bros and Mo Sistas"
Among the 10 leading causes of cancer death in African American men, prostate cancer is second, behind lung cancer. When compared to all causes of death, prostate cancer is the fourth leading cause of death among African American men over age 45.
African American men have the highest prostate cancer rates of any racial or ethnic group in the United States and are more than twice as likely as Caucasian men to die of the disease, according to the National Cancer Institute.
There are many theories and studies to determine why prostate cancer is that much higher in African American men. Many of these theories are based on lifestyle and food choices. Most notably, how food choices affect hormone levels. Studies show in general, testosterone levels are 15% higher in African Americans than Caucasians. Prostate cancer incidence increases rapidly with age. A constant increased testosterone exposure of 15% could be part of the 70% or 80% higher rate of prostate cancer in African American men. But again, through diet, exercise and other lifestyle factors, and of course, getting regular diagnostics with your health care professional, there is much that can be done to serve and protect.
I believe Movember falls in fall for good reason. Many of us are preparing for the longggg cold winter. Unfortunately, many tend to hibernate. Human & bear physiology are very different. The season of SAD (Seasonal Affective Disorder) is upon us. It is much more challenging to get our physical activity with shorter, frigid days. Body fat levels sneak up adding to winter woes. Cravings for comfort foods, long work hours…
So I respectfully ask along with that thing growing across your upper lip, make Movember a time to plan and make your moves for a physically active winter!
---
Shira Litwack is the Director of International Relations and Master Trainer at, Cancer Exercise Training Institute and creator of Best in Health Radio.