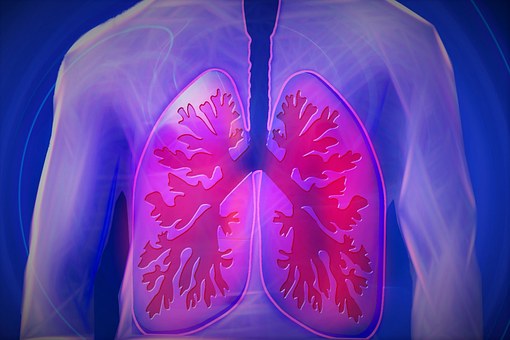 To understand how Pulmonary Hypertension reacts to Mind/Body Medicine, you must understand what is going on biologically. Mind/Body Medicine, such as meditation and exercise, can help to give these clients a better quality of life. As a fitness professional, it is important to know how, when and why you are using certain mind/body modalities.
Pulmonary Hypertension is a very rare disease of the lungs and right side of the heart. Sometimes there is no known cause except a change in the cells that line the pulmonary arteries. There is no cure, so managing the disease is the best most people can do. Some clients may be on multiple medications, which is normal. The changes in the pulmonary cells cause the artery walls to be thick and stiff. Extra tissue may form and the arteries may become tight. Young individuals usually become diagnosed by the age of 36 and women are diagnosed more often then men. Each year, 10 to 15 people per million are diagnosed in the United States. It is important to note that life expectancy is about 3 to 5 years if not diagnosed and treated.
Hypertension, as most people know, is a blood pressure which is 130–139 over 80–89. Individuals with hypertension can usually come off of medications with eating healthy and exercising. There are instances where the client will never stop taking medications,  due to genetics. The client can eat healthy and exercise, but the blood pressure does not come down. A primary doctor may try to get the blood pressure under control, but can't.
In this situation, the individual would be sent to a Cardiologist who specializes in Pulmonary Hypertension. There are four types of Pulmonary Hypertension and they each have their own symptoms and treatment. It is important to obtain a doctor's clearance before working with this population.
Types of Pulmonary Hypertension
Group 1: Pulmonary Arterial Hypertension
This group is usually classified as having no known cause. It can be genetic or develop from someone having Lupus, Scleroderma or HIV. Symptoms for this classification can be chest pain, dizziness, fatigue, inability to exercise, low blood pressure, chronic cough, shortness of breath, swelling or swollen legs.
Exercise is very important for this group by strengthening the heart and lungs. Clients will initially go to cardiac rehab for four to twelve weeks. When rehab is over, remember to obtain a clearance prior to working with your client. Start your client out by doing their cardiac rehab program.  The goal is to strengthen the heart and help the client to build cardiovascular endurance.
Group 2: Pulmonary Hypertension due to left lung disease
The heart does not pump blood or relax effectively. Medications are used for this group to help lung functioning. Blood pressure medicine and diuretics may also be prescribed. The physician may also ask their client to lose weight or use a CPAP if they have sleep apnea.
Group 3: Pulmonary Hypertension due to lung disease
This group of individuals may have COPD, Interstitial Lung Disease, Sleep Apnea, chronic high altitude exposure, and pulmonary fibrosis. Treatment consists of improving lung function, proper sleep breathing and staying away from high altitudes.
Group 4: Chronic Thromboembolic Pulmonary Hypertension
In group four, clients have blood clots in the lung. The blood clot restricts blood flow causing hypertension. It is important to work closely with the client's physician for this type of hypertension.
Overall, exercise is thought to be good for individuals with Pulmonary Hypertension. There are, however, some guidelines to follow. Clients should never over exercise or become overheated. If you are working with someone who presents with symptoms, do not exercise upper and lower extremities at the same time. Exercise in extreme hot or cold environments should be avoided.
Stress management techniques will not help with bring blood pressure or heart rate down. For these clients, it is important to concentrate on the symptoms. Many individuals with Pulmonary Hypertension develop anxiety, depression and chronic stress. Clients may sit in a chair or lie on the floor for mind/body classes. It depends on what is comfortable for each client. It is important that the client knows to not get discouraged because they are not seeing a drop in blood pressure.
---
Robyn Caruso is the Founder of The Stress Management Institute for Health and Fitness Professionals. She has 18 years of experience in medical based fitness.
References:
http://www.tsmihfp.com
https://pulmonaryhypertensionnews.com/pulmonary-hypertension-who-classification/
https://phassociation.org/medicalprofessionals/consensusstatements/exercise/
http://pulmonaryhypertensionrn.com/types-of-pulmonary-hypertension/