I am not referring to the still life of the 17th century, a tradition that originated with Dutch painters and spread throughout Europe, where often there was a religious dimension.[1] I am also not referring to still in the sense that Don Henley encapsulates in his 1994 song, "Learn to Be Still."  Nor am I insinuating an exploration of the archaic use of still that suggests sedentariness. Quite the opposite, although closely connected to the latter.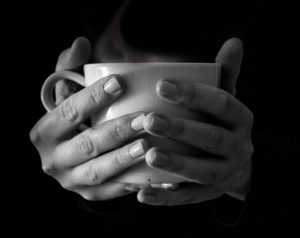 It's 5 a.m. I am seated in a plush black leather chair situated in the corner of a soft-red lighted area of our home designed as a small bistro. The Baja-blue ceramic tea pot is on the stove and I am reading the New York Times. A headline captures my immediate attention: "Lifeguards for Life (Or as Long as Possible)."[2] In a 1,122 word story covering lifeguards who are greater than 60 years of age, the word "still" was used 5 times. That is, every 224th word of the story is "still." My feelings of calm and delight suddenly mix with this internal emblazoned visceral change that underwent chemical synthesis and became a substance fueling the writing this article. I am perplexed at the use of the word still when describing people who are greater than 60 and the daily activities in which they may be involved.
Although well intentioned, selection of the word still is a curious linguistic choice.  This particular article did a beautiful representation of using two-polar opposite definitions of this word: one suggesting change and the other stagnation. On the one hand "still" suggests the possibility of change. A growing or morphing into a larger state than at present. For example, there was reference in the article to the late 1950s when "surfing was still in its infancy on the East Coast." Now, in 2017, from Kennsington Cove off the coast of Nova Scotia to South Beach, Florida, one can surf up and down the East coast and find plenty of other surfers amidst the waves. Thus, in this case, still implies growth.
Then there's another use of still when referring to an unchanging situation. The vernacular appeal of using still as a compliment is readily apparent. As in describing Mr. Labert, "One of the oldest active lifeguards – the kind who still dash into the surf to rescue swimmers." However, his livelihood or successes, as he ages, are redefined in terms of stagnation. Continuing to do the same activities. Use of still in this sense implies accomplishment sans change. Other elderly lifeguards are "still ocean-certified" and "still kept watch." Still can be likened to a lexiconic hologram: it appears one way from one direction, change your position (or age) and your perspective changes, or the image changes. Faced with a continuum of age from congratulations to offense to oppressive to objectification, our language lends itself to prescribing a limiting condition: "the tyranny of still."[3]
Some of us will reach, or have reached, an age where marks of success shift from change to stagnation. We could call this the still life. I still live alone. I still drive. I still eat by myself. I still bathroom by myself. While these are not necessarily accomplishments or accolades to be proclaimed at achieving in one's thirties or forties or fifties, there is that pivotal age when some of the smallest tasks become trophy winning moments. These triumphs are often treated as moments to be captured on camera and lived and relived, with bystanders singing praises such as, "Yay. You are still using a fork." A comment actually made to a hundred-year-old woman, to which she responded, "Dignity doesn't age."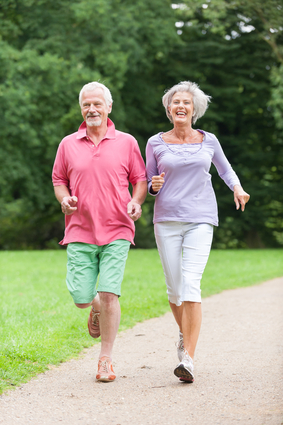 Embedded in these still comments, intended to be compliments, are platitudes served on silver platters. Sure, they appear nice and clean and friendly, yet under the shiny shellacked surface is a sharp jab. What are we saying when we say someone is still capable of completing activities of daily living? Perhaps a round of applause that they are seemingly independent. Why then is inter dependence not congratulated?  As a species is there truly anyone who is fully independent? We all rely on someone to some extent. Taking a look across the life span, we can see a continual push to be independent. If we say, "She's 47 and she still lives alone," then this begs questions of "What's wrong with her?" or simply, "Why?" However, the script and responses are very different if we say, "She's 97 and she still lives alone." Often, the question then becomes, "Oh, what is she doing right?" With an implied, "If I take similar measures then I too will live to be that age and be active."
Perhaps there are more connections between the still life of the 17th century and use of the word still as we age, than is apparent on the surface. Just as with some Dutch painters in the 1600s conveying religious messages, some research suggests we become more religious as we age. Perhaps the use of still is a way of separating the worlds, between the doers and not-doings. If we are still doing something, then we are not dead. If we are still doing, then we are relevant. A good many people desire to be relevant and alive. And one can be both, without adding still into the game. Still relevant and still alive. No. Relevant and alive.
---
Adrienne Ione is a cognitive behavioral therapist and personal trainer who integrates these fields in support of people thriving across the lifespan. As a pro-aging advocate, she specializes in the self-compassion of dementia.
Website: yes2aging.com
Guided Meditations: insighttimer.com/adrienneIone
Facebook: silverliningsintegrativehealth
References
[1] Vincent Pomarède and Erich Lessing (Nov. 2011) The Louvre: All the Paintings.
[2] Corey Kilgannon. (July 16, 2017). "Lifeguards for Life (Or as Long as Possible)." New York Times.
[3] Bill Thomas (2015). Second Wind: Navigating the Passage to a Slower, Deeper, and More Connected Life.