Part 1 – Exercise and the Endocrine System
As we age, it is even more important to exercise consistently and include higher intensity workouts more frequently. Exercise is vital to the body's ability to function efficiently and repair itself. The benefits of consistent exercise to one's health are almost countless. The 12 main systems of the body depend on movement as a major component of homeostasis (The state of maintaining healthy biochemical and physiological processes within the body). For instance, regular physical activity is necessary for the proper function of the endocrine system.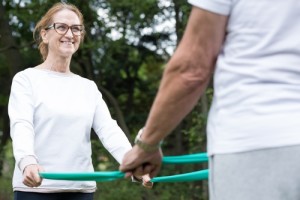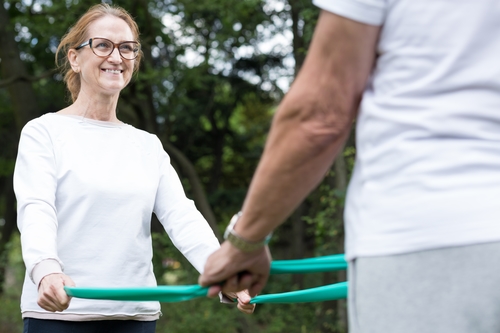 The endocrine system is comprised of a number of glands that are responsible for the production and secretion of hormones into the blood stream in order to be transported to organs and tissue. These hormones perform a number of intrinsic functions such as regulating body temperature, blood pressure, energy production, maintaining proper hydration, immune function, cell repair and production (which include muscle, bone and tissue production), blood sugar levels, digestion, sleep quality, alertness levels, reproductive health and sexual function.
Stimulation of hormone production with regular challenging exercise increases insulin sensitivity levels which regulates blood sugar. Increased hormone production also boosts heart health, and the body's ability to fight illness and stress related maladies by widening blood vessels in order to circulate increased blood concentrations of oxygen, immune cells and endorphins, throughout the body more quickly. Resistance training and short bursts of high intensity exercise which create mechanical and metabolic stress stimulate testosterone, estrogen and growth hormones which promote muscle, bone and tissue cell development, increases metabolism, concentration, memory and motivation.
The appropriate exercise programs as one ages, will keep the systems of the body working efficiently which is essential in order to keep minimizing the risk of chronic disease and injury, maintain energy levels and optimal biomechanical function. These are key elements in achieving and preserving a healthy quality of life throughout later years.
Sources:
McCall, M.S., Paul. "Turn Back the Clock: How to Maximize the Anti-aging Benefits of Exercise." acefitness.org, October 3, 2013. https://www.acefitness.org/acefit/healthy-living-article/72/3547/turn-back-the-clock-how-to-maximize-the-anti/
Robertson, Kat. "How Your Body's Systems Are Benefited by Exercise." log.fitnessrebooted.com, December 10, 2012. http://blog.fitnessrebooted.com/2012/12/how-your-bodys-systems-are-benefited-by-exercise/
---
Avril Coakley, NASM CPT, CES, has been a successful entrepreneur for the past 12 years as an owner of the Ruidoso Athletic Club located in a mountain resort community at 7,000 feet nestled in the Sacramento Mountains of New Mexico. The Ruidoso Athletic Club is an 18,000 square foot full service facility, open 24 hours 7 days a week, complete with the latest in cardio, circuit and free weight equipment, indoor swimming pool, racquetball, world class group fitness classes, high altitude endurance event training, as well as personal and post physical therapy/rehab training. Avril has a very diverse business background with experience as a corporate employee working for very large international companies, as an educator and as a small business owner and operator. She is currently teaching health, wellness and physical fitness classes for Eastern New Mexico University as well as for her members at the Ruidoso Athletic Club.