Three sets of ten repetitions of pushups.
How long should repetition be?
How much rest should occur between each repetition?
How much rest should occur between each set?
How should the push up be performed?
How would a trainer determine the dose of this exercise was appropriate?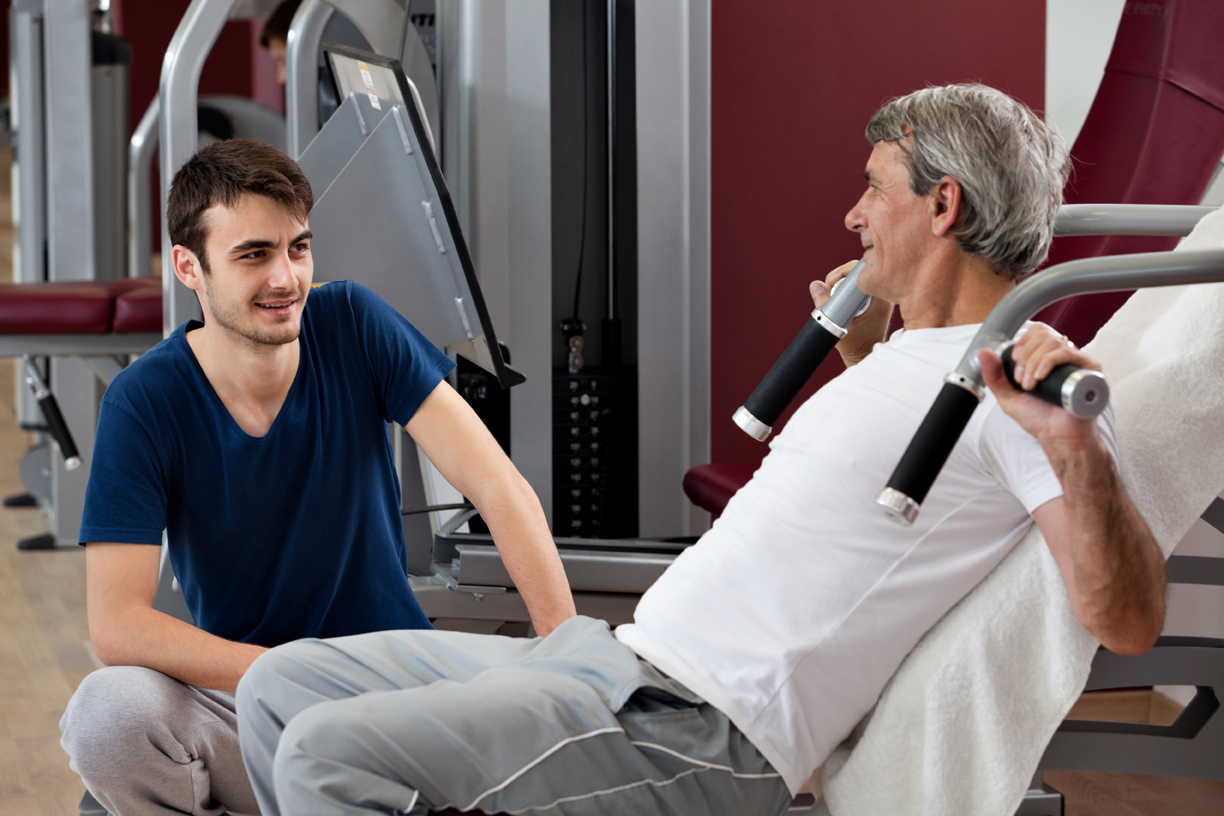 How would a trainer know that the total amount of exercise for a given exercise session was tolerated well by the client?
The dosing of exercise can be an uncertain process with lots of assumptions and guesswork involved. Often the trial and error nature of prescribing a dose of exercise can lead to a client not feeling so good… either during the session, or after. It is definitely no fun to have a client start feeling unwell during a session, or come back following a session only to report a couple days of misery due to soreness and malaise.
An understanding of the relationship between homeostasis and allostasis can inform the exercise prescription dose.
Homeostasis (n.) the tendency toward a stable equilibrium between elements of a system, especially as maintained by physiological processes. The inherent inclination of the body to seek, and maintain, an internal condition of balance, equilibrium, and ease, within its internal environment, even when faced with external changes. Energy conservation and efficiency. Normative. Homeo=same and stasis=not moving.
Allostasis (n.) the intrinsic process by which the body responds to stressors to regain homeostasis. Maintaining stability through change. Adaptive system responses. Coping.
System element excursion in reaction to a stimulus/demand.
It is critical that the exercise professional take a thorough personal health history in order to gather information that directs physical assessment process. Past and current medical conditions, prior injuries and surgeries, life stressors, and activity history can give insights into the overall state of the clients system. This insight may give rise to precautions to physical assessment, and create a conservative frame for asking the client to undergo the physical stress of exercise, both systemically and locally.
A physical assessment can give quantified data points, and qualitative information, that leads to a better understanding of the client's bodily tolerance potential to mechanical and chemical stressors experienced during and after exercise. This is referred to as the Allostatic Load of the client.
Allostatic Load (n.) the accumulative damage of the body's cells as an individual is exposed to repeated acute and/or chronic stressors with inefficient regulation of the responses within cells. It represents the physiological consequences/costs of exposure to fluctuating or heightened neural or neuroendocrine responses that result from repeated acute or chronic stressors. This leads to maladaptive system responses. Protective responses that are on too long, not down regulated properly, or cycles of normal hormone change throughout the day, or the response didn't come on line at all to govern the process of change.
Allostatic Load can accumulate and the overexposure to neural, endocrine, and immune stress mediators can have adverse effects on various organ systems, and their response and return to subsequent stressors, leading to dysfunction and disease. (5)

---
Greg Mack is a gold-certified ACE Medical Exercise Specialist and an ACE Certified Personal Trainer. He is the founder and CEO of the corporation Fitness Opportunities. Inc. dba as Physicians Fitness and Exercise Professional Education. He is also a founding partner in the Muscle System Consortia. Greg has operated out of chiropractic clinics, outpatient physical therapy clinics, a community hospital, large gyms and health clubs, as well operating private studios. His experience in working in such diverse venues enhanced his awareness of the wide gulf that exists between the medical community and fitness facilities, particularly for those individuals trying to recover from, and manage, a diagnosed disease. 
REFERENCES
Bruce S. McEwen and Peter J. Gianaros, Stress and Allostasis-Induced Brain Plasticity, Annu Rev Med. 2011; 62: 431–445. doi:10.1146/annurev-med-052209-100430.
Douglas S. Ramsay and Stephen C. Woods, Clarifying the Roles of Homeostasis and Allostasis in Physiological Regulation, Psychol Rev. 2014 April ; 121(2): 225–247. doi:10.1037/a0035942.
Julie Bienertová-Vašků, Filip Zlámal, Ivo Nečesánek, David Konečný, Anna Vasku Calculating Stress: From Entropy to a Thermodynamic Concept of Health and Disease, Department of Pathological Physiology, Faculty of Medicine, Masaryk University, Kamenice 5 A18, Brno, 625, 00, Czech Republic.
Barbara L. Ganzel, Pamela A. Morris, Elaine Wethington, Allostasis and the human brain: Integrating models of stress from the social and life sciences, Psychol Rev. 2010 January ; 117(1): 134–174. doi:10.1037/a0017773.
Allostatic Load and Allostasis: Summary prepared by Bruce McEwen and Teresa Seeman in collaboration with the Allostatic Load Working Group. Last revised August, 2009.
Bruce S. McEwen, PhD, Stressed or stressed out: What is the difference? Laboratory of Neuroendocrinology, The Rockefeller University, New York, NY.