In March, Tiger Woods pulled out of the Arnold Palmer Invitational due to back spasms. This is not the first time Tiger has needed to pull out of a major tournament due to injury.  Injuries in sports seem to be commonplace these days. There was a time in professional sports when athletes were not getting injured so often.  Some say that it is the training methods that are currently being incorporated, and some say that it is the food we are eating. Many comment on the psychology of today's athletes.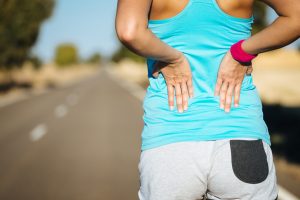 Maybe it is a combination of all the above. We have the greatest level of technology that we've ever had as far as creating fitness and yet the highest level of injury that we've ever had and something is wrong! Maybe we're over thinking and over training?  Maybe we're just becoming weak due to our luxury lifestyles.  During an interview with Gary Player and A.J. Ali of Wellness 101 TV, at the Arnold Palmer Invitational at Bay Hill, Gary was talking about the state of fitness as well as the differences between young players today and the players of the past.  Many of the luxuries that we have the opportunity to take advantage of today were not around in days of old.  Players then did not have private jets to fly from tournament to tournament; they would take the Greyhound instead.  They did not have groomsmen making sure the courses were perfect, and they definitely did not have the equipment that we have today. When players were not in season, other than the training they do, they were on the farm:  tilling the land, bailing the hay, going to war, and living an active life.  There was not the opportunity to spend every day in training just for the sport.
Gary commented that Ben Hogan, if given the equipment and field conditions today, would most likely beat any current player simply due to the difference in lifestyle.   He spoke about a player who had to leave to fight in a war for 5 years, come back, and miss another 3 years due to an accident.  Who in today's game would be able to miss 8 years of their career in the prime of their life?
We definitely have a difference in mental fortitude compared with the players of old.  Let's look at the way we eat and train.  Today, we are inundated with the latest greatest crazes in fitness and nutrition.  The availability of information due to media and the internet has left us with a haze of the newest latest greatest miraculous foods and exercise protocols.  Turn on the TV late at night and you see P90X, Insanity, Brazilian Butt Workout, Zumba, Richard Simmons (still around after all these years), and more and more…  Check out Golf exercise training programs and there are just as many thoughts on fitness as there are people creating the videos to sell you.
So here we are with all of this technology and yet we are still plagued with injuries in our sports.  Tiger Woods, with his resources and dedication to this sport, should never have to miss a tournament because of injury unless getting into a severe accident.  There is nothing in this sport that cannot be trained for.  So where have we disconnected our thinking and methodology?
Going back to basics can be the most difficult stretch for an elite athlete to make.  Remembering the things we do naturally as a child.  I watch my 4 month old baby stretch about a hundred times per day: every time he wakes up, goes to sleep, finishes eating, is finished being played with, is in the middle of being played with, gets put into a seat etc.  He is a stretch-a-holic and he does so absolutely without thought and without technique.  When was the last time you stretched out your entire body without any technique, just like a baby or a cat?  When was the last time you woke up and with your eyes still closed you wiggled around in bed stretching your arms and legs, arching your back and feet, breathing so deeply that your body began to tingle with oxygen?  For most of you, the answer is "I dunno."
Athletes who wish to remain healthy, vibrant players while avoiding the pitfalls and tragedies of the majority of injuries that are very preventable, you will read this and take it in and start your own stretching and flexibility plan.  You can connect to my article, (Is it such a Stretch to become Flexible?) if you would love some wonderful insight into techniques.  If you begin with the basics and implement them daily in your life, you will absolutely feel and see a difference in both your game and your life.
Originally printed on the Performance Therapist blog. Reprinted with permission from Ari Gronich.
---
Ari Gronich is highly trained and certified in many disciplines within the fields of bodywork, emotional release, energy work, nutrition, health, and kinesiology and sports therapy. For all of his adult life, he has helped transform his client's bodies and lives through increased performance, enhancing physical, mental and emotional health. To work with Ari, or for a Consultation Appointment you can email performancetherapist@gmail.com or call 310-363-0FIT (0348).