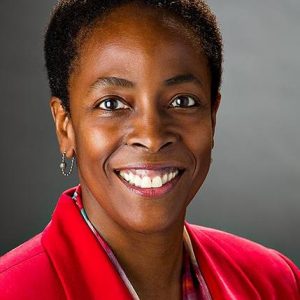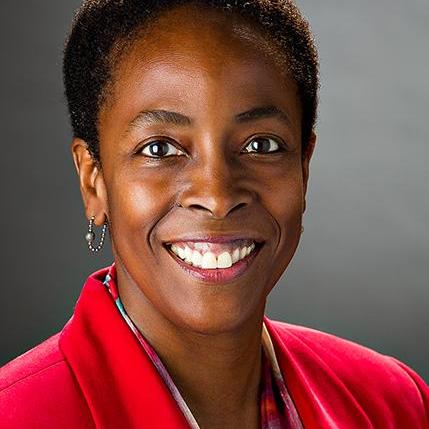 Name: Cynthia Osborne
Location: Young Women Christian Association of Central Carolinas (YWCA)
Website: CJOSMILES.org
Occupation: Arthritis Foundation Aquatic Program Leader
How did you hear about MFN? I heard of MFN from the Arthritis Foundation Community Director
How do you or your business help those with chronic disease/medical conditions or who need pre & postnatal care?
There is a Chronic-Illness-Symptom-Cycle-of-Pain chart that those with chronic ailments endure. Exercise interrupts this cycle at any point along the spectrum:
PAIN > REDUCED ACTIVITY > DECONDITIONING > FATIGUE > PSYCHOSOCIAL > STRESS > MUSCLE TENSION > PAIN, ETC.
My concentration is on simple moves that with increased range-of-motion help ease joint pain. The Arthritis Foundation Exercise and Aquatic Program has a 'catalogue' for exercises that have been proven to have benefits. When these exercises are placed in a fun format with music, many stick to the program and come back for more.
What makes you different from all the other fitness professionals out there? 
Each year I bring fresh knowledge to class participants with a focus on good posture. My theme in any class is "tall and tight, breathe". Whether it is a deep water running, a shallow BioExercise class or High Intensity Interval Training, I make sure all are safe while having fun. Last year's focus was on hip flexibility improvements. The person who most improved was ME. I was sold on the new BioExercise and WeCoach Six Directional Foot Movements workshop from (IAFC) International Aquatic Fitness Conference in May 2017.
What is your favorite activity or class to participate in?
Deep Water Running in a warm water pool.
What is one piece of advice that you would give other fitness professionals about working with special populations or those who need pre-& postnatal care? 
Stay updated with the aquatic environment. Years ago, when I first started teaching, many water aerobics classes were in "stagnate water" with little improvement to participants; doing the same things from years gone by. Classes were more social than fitness. Now there are so many modalities to choose from like deep water running, Interval training, Aqua Boxing, Dance.  It is fantastic and wonderful. As a professional, we can stay updated to trends, improvements, and adjustments for aquatics.

What type of community activities are you involved in?  
Since 2012, The Walk to Cure Arthritis, has been a highlight for CJOsmiles. There is fun in planning and participating in this Walk. In 2012 my 83-year-old mother walked The National Whitewater Center's gravel/pavement surface while refusing to sit in her rented wheelchair; I'd end up pushing. That was 'funny' and a great workout for me. Each year since, CJOsmiles has  walked the Walk and raised over $1000 last year. One-year CJOsmiles sponsored a water walking event at Southminster Retirement. It was well received by many who could not participate in the official event. That effort raised over $300. The Walk to Cure Arthritis has always fascinated me because it's a walk that many with Arthritis have difficulty doing. Yet we walk to CURE. I will have a team this year as well for the June 2, 2018 Charlotte Walk to Cure Arthritis.
What is one of your favorite memories involving working with someone who has a health challenge or disability?
Marie had been coming to the Deep-Water Class at Marion Diehl Pool since June 2016; having transferred from a shallow class. She was searching for a no-impact cardio and strength exercise program. She made remarkable improvements on core strength, better posture, and muscle endurance.
One big indicator of poor core strength is an inability to stay still while exercising in deep water. We wear a floatation belt for buoyancy and many are challenged to keep an abdominal isometric hold while breathing. She eventually did it even though she is over 70 years of age. Good posture is required from all my participants. Marie improved so much.  Her kyphosis was less during the class. Even when resistant equipment was added, she maintained depressed shoulders, concentrates on proper alignment, breath, and intensity of her movements. We were working on that being less of an effort and more of a natural feel, good posture.
When she first came she used the pool ramp to enter and exit. After several months, she has been using the pool ladder to enter and exit the pool's 12 feet depth end. The "exit" demands she hoist her body up the four or five ladder steps. That became her preferred method to enter and exit the pool. She is very strong. Her cardio-respiratory endurance improved greatly, because she did the exercises in a steady state duration of 20 minutes; showing she has more stamina. She has fun and is a delight to be with.
Deep Water exercises worked well for Marie.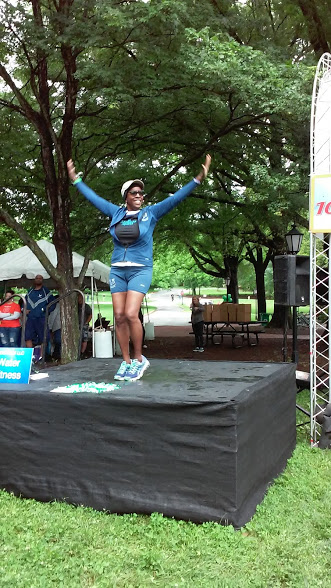 What would you like to see change/develop/emerge in the future of healthcare and the fitness industry?
I would like to see more fitness professionals understand the principles of water exercise and know that this form of fitness is for more than seniors and rehabilitation.
And what are you doing to make this happen?
I am always promoting a great resource to other professionals: Aquatic Exercise Association website; AEAWAVE.COM.
What is your favorite fitness/inspirational/motivational quote?
Simple Moves Increase Longevity, Energy; Smile.
Anything else we should know about you? 
I continue to be educated with workshops and online courses. W.I.T.S. Personal Trainer Certification is a new addition to my business. It will give me in an opportunity to write exercise prescriptions to more people.
I was the recipient of the 2016 AEA Appreciation Award acknowledges the years of dedication and support to AEA.