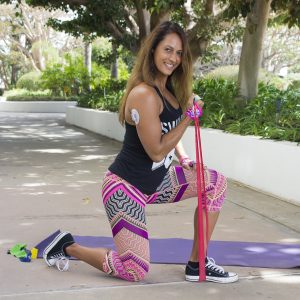 Name:  Christel Oerum
Location: Santa Monica, California
Website: DiabetesStrong.com
Member Since: 2016
Occupation: Professional blogger and personal trainer
How did you hear about MFN?
I was introduced to MFN by Sheri Colberg, who is a trusted expert within my field of diabetes and fitness
How do you or your business help those with chronic disease/medical conditions or who need pre & postnatal care?
I help people living with diabetes exercise safely and effectively. Especially for those taking insulin, exercise can be complex because it can lead to dangerously low blood sugars. With a structured approach and the right coaching, those risks can be reduced significantly.
What makes you different from all the other fitness professionals out there?
I'm not only specialized in diabetes and fitness, I also live with type 1 diabetes myself. I've been through the same struggles that most of my clients are going through and can therefore coach them effectively. I'm also knowledgeable about all the types of diabetes and the complications each entail.
What is your favorite activity or class to participate in?
My absolute favorite is resistance training. Not only because of the physical and appearance benefits, but also for the positive impact it has on diabetes management. Resistance training is a drug-free way to improve insulin sensitivity and makes diabetes easier to manage on a day to day basis.
What is one piece of advice that you would give other fitness professionals about working with special populations or those who need pre & postnatal care?
You will most likely never be the expert, but do some initial research so you at least know the right questions to ask and what to look for. When it comes specifically to diabetes, always ask which type of diabetes your client has, and whether they are at risk of exercise-induced hypoglycemia (low blood sugar). For more details, see my post on MFN.
What type of community activities are you involved in?
I'm involved with all the major US diabetes associations, either as a writing contributor (Beyond Type 1, Diabetes Sisters, Diabetes Daily, etc.), being on the Advocacy Board (American Diabetes Association Los Angeles) or volunteering my time (Juvenile Diabetes Association and ADA primarily).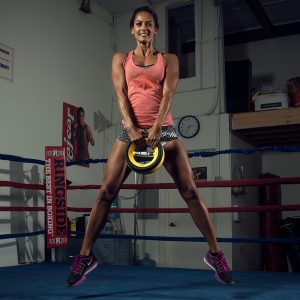 What is one of your favorite memories involving working with someone who has a health challenge or disability?
Some of the testimonials I get from clients with diabetes, or people living with diabetes who've participated in my online Fit With Diabetes Challenges, almost makes me cry from joy. I'm giving people tools that enables them to live "normal' healthy lives and even improving their diabetes management. These testimonials confirms that I'm on the right path.
What would you like to see change/develop/emerge in the future of healthcare and the fitness industry?
I would like everybody to have access to the right information and medical tools to be successful. I believe there is nothing you can't do with diabetes if you have access to these two things plus the right mindset.
And what are you doing to make this happen? 
I post free information weekly on how to successfully combine exercise and diabetes on Diabetes Strong. With 100K monthly readers, this is a great way to share information. I also work closely with many organizations (such as MFN) that has the same mission.
I'll keep pushing and raising awareness, and every time I receive an email from someone who had been told he or she couldn't exercise due to diabetes, but now have learned otherwise after reading Diabetes Strong, I know that I'm one step closer to my goal
What is your favorite fitness/inspirational/motivational quote?  
There's nothing you can't do with diabetes (that's my motto!)
Anything else we should know about you? 
I've been living with Type 1 Diabetes since 1997, and need insulin daily to survive. But I have never let diabetes stand in my way. I've travelled the world, earned my MBA, worked for some fantastic companies and with some great people, scuba dived, competed in bikini bodybuilding competitions, and started my own business.