What Makes You a Medical Fitness Professional?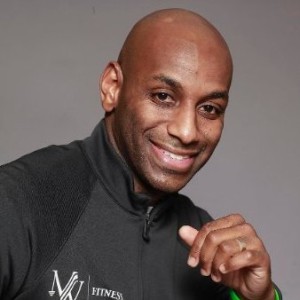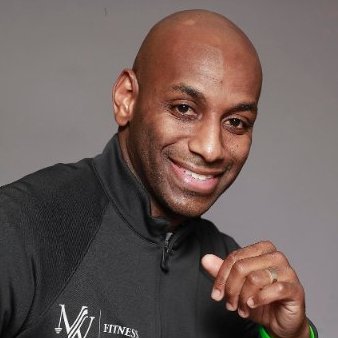 Name:  Maurice D. Williams
Location: Bethesda, MD (Washington, DC suburb)
Website: www.movewellfit.com and
www.movewellfitacademy.com
Member Since: it started!
Occupation:  Fitness Business Owner and Fitness Educator
How did you hear about MFN? Lisa D.
How do you or your business help those with chronic disease/medical conditions or who need pre & postnatal care?
We provide them with safe and fun exercise programming to helpe them achieve their desired goals!
What makes you different from all the other fitness professionals out there? 
Our Core Values: 1. Making a difference 2. Education 3. Integrity 4. Reliability 5. Simplicity
Our 100% Money Back Guarantee
What is your favorite activity or class to participate in?
Right now, it is lifting heavy weights. Normally, I am more of a body weight, tubes and cables kind of guy. However, at this phase of my life lifting heavy with traditional lifts (i.e. squats, deadlifts, bench press, bent-over rows,etc.) is what satisfies me. Also, yoga on my days in b/w lifting has been my favorite too!
What is one piece of advice that you would give other fitness professionals about working with special populations or those who need pre & postnatal care? 
Check with their physician and get clearance. Safety, safety and more safety. Be creative and make it fun! Special pops and pregnant women can do more than we think they can!
What type of community activities are you involved in?  
Outside of my congregation, none. However, I do plan to get involved with at risk youth and bringing them into my studio (when it opens) to use it as a source of rehab for them.
What is one of your favorite memories involving working with someone that has a health challenge or disability?
Helping someone significantly reduce their diabetes medication!
What would you like to see change/develop/emerge in the future of healthcare and the fitness industry?
More collaboration between the two.
And what are you doing to make this happen? 
Forging as many strategic alliances with them as I can.
What is your favorite fitness/inspirational/motivational quote?  
"To whom much is given, much is required!"
Anything else we should know about you?
Married w/3 wonderful kids and I love college sports, especially football and basketball, GO Miami Hurricanes and UNC Tarheels!