Good nutritional practices are the groundwork for a healthy and productive life. People with Parkinson's and their Care Partners have extra challenges to face as they navigate life with this progressive disease that causes tremors, slowness of movement, muscle stiffness and impaired balance. For people with Parkinson's, healthy eating is another strategy to fight the effects of Parkinson's.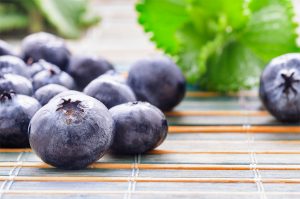 Like all of us, people with Parkinson's should strive to eat a balanced diet of carbohydrates, fats, and protein. Carbohydrates are the body's preferred energy source. Fats – especially healthy unsaturated fats – are also used for energy. Protein contributes to cell growth, repair and maintenance. It is also important to get necessary vitamins and minerals from fruits and vegetables to truly feel your best. Drinking water throughout the day keeps us from becoming dehydrated and helps the entire body to function optimally.
Because People with Parkinson's already have a progressive disease to manage – it is important to try to keep other chronic diseases at bay. Vitamin E and C are antioxidants that combat free radicals (compounds that injure healthy cells) in the body. It is important that people with Parkinson's eat plenty of antioxidant containing foods such as blueberries and spinach.
People with Parkinson's are at a greater risk for osteoporosis and falls – which is why adequate amounts of Vitamin D and Calcium are essential to keep bones strong. The body can create its own Vitamin D from 15 minutes a day of sunlight exposure – or it can be found in foods such as salmon, pork and eggs. Vitamin D is essential for helping calcium be absorbed in the body – calcium being the primary component of bones. Good sources of calcium include yogurt, cheese, kale and spinach.
Protein serves many vital functions in the body, and it is important for People with Parkinson's to get adequate amounts. Protein rich foods can diminish the effects of some Parkinson's medications when they are taken together, so taking medications an hour prior to eating can help them to work most efficiently.
Fiber is the bulky, indigestible part of plants that passes through the digestive tract. Fiber absorbs water in the body and helps with regularity. People with Parkinson's have higher instances of constipation – so eating high fiber foods such as bran cereals, whole wheat bread, beans and broccoli can help relieve this condition.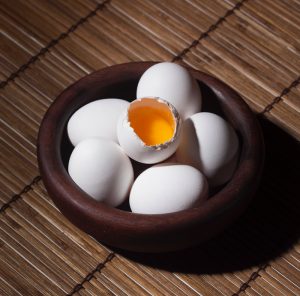 Sometimes diseases of the eye can occur in People with Parkinson's. Beta-Carotene is a type of Vitamin A that helps maintain retina function and is found in carrots and sweet potatoes. Leafy green vegetables and egg yolks contain lutein and antioxidants that may lower the risk of cataracts and macular degeneration.
Finally, People with Parkinson's should always be sure to drink enough water. Adequate water consumption helps relieve constipation, prevents dehydration, aids in vitamin absorption in the body, and rids the body of waste.
Always consult your physician if you notice any undesired weight loss, and before you make any changes to your regular eating habits.
---
Carisa Campanella, BA, AS, is an ACE Health Coach and ACSM Personal Trainer. She is the Program Manager at the Neuro Challenge Foundation for Parkinson's. Neuro Challenge provides ongoing monthly support groups and educational programs, individualized care advising and community resource referrals to help empower people with Parkinson's and their caregivers.