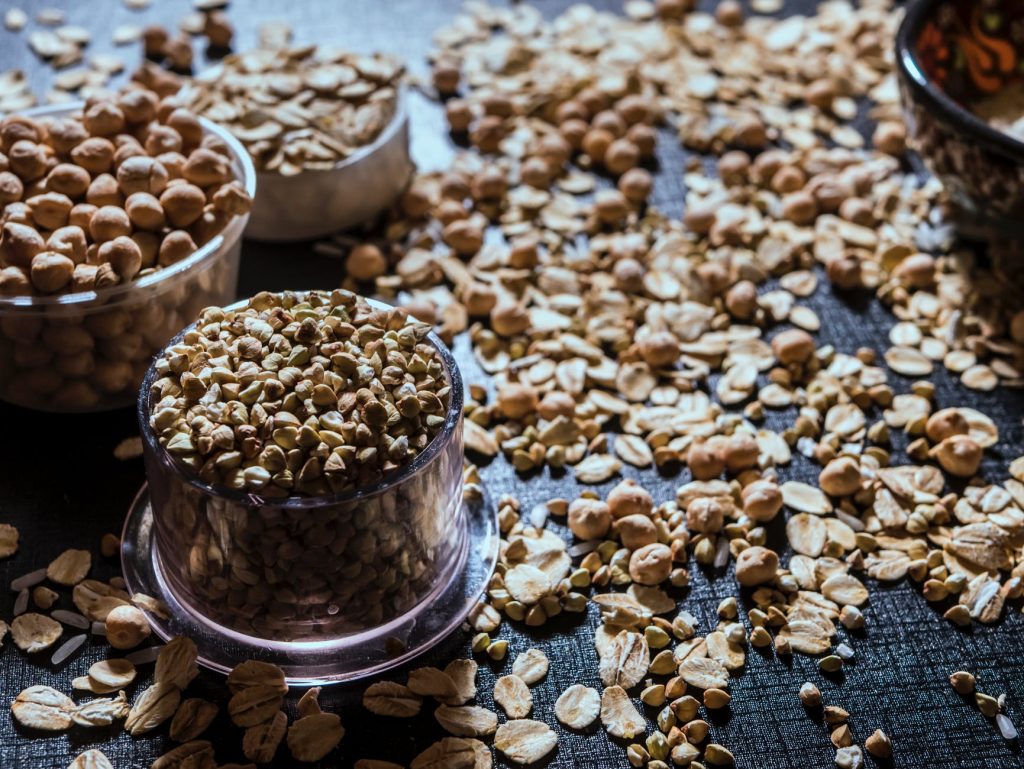 Whole grains are good for us, right? Well, that depends on the kind of grains used and the condition they were in before the were ground into flour. So many seeds and grains used in commercial bakeries are bought on the cheap. What this means to you the consumer: damaged, broken and rancid seeds are being used to make "fresh" baked goods. If you smell bread, often it has an off odor. This is the spoiled oils from the old grains and seeds. Mold is often present as well as Genetically Modified Organisms. Good grief! Makes you want to run screaming from the bread aisle. Bread already has a bad rap, given by those who have long forgotten that bread is "The Staff of Life." We need carbs to maintain our energy stores.
All of the nutrition advice out there steers us to whole grains. Some of the cleaner choices are Dave's Killer Bread, made from rough cut oats and good quality seeds. Awesome! Bread that provides a balance of protein and complex carbohydrate. Good quality, organic, non-GMO grains contain a phytonutrient called Lignans. These powerhouse plant nutrients protect our hormone receptors form damage.
What about sprouted grain and seed bread? Ezekiel Bread has been on the market for many years. It's very substantial in texture and is loaded with sprouted grains and legumes (lentils.) The challenge with sprouting is the possibility of mold being present. For this reason, when I am working with someone who has cancer, they are not to eat sprouted bread, unless we make it from grains and legume that we have sprouted. When we sprout grains, the increase in bioavailability increases. This allows our bodies to access the nutrients more easily. Vitamins C and B increase dramatically. Soluble fiber increases and gluten decreases. Nature is so amazing! If you love the sprouted breads, simply reach to the back of the display and select the bread with the farthest date from the time of purchase. If you can't use it within 3 days of purchase, freeze it, immediately. The health department instructs us to never store bread in the refrigerator. Bread is either on the counter or in the freezer. Mold grows in the fridge. This can trigger immune malfunction as well as Asthma, and other allergic responses.
So, whole grains, nuts, seeds and legumes make a tasty and balanced end product that provides us with many plant-based phytonutrients.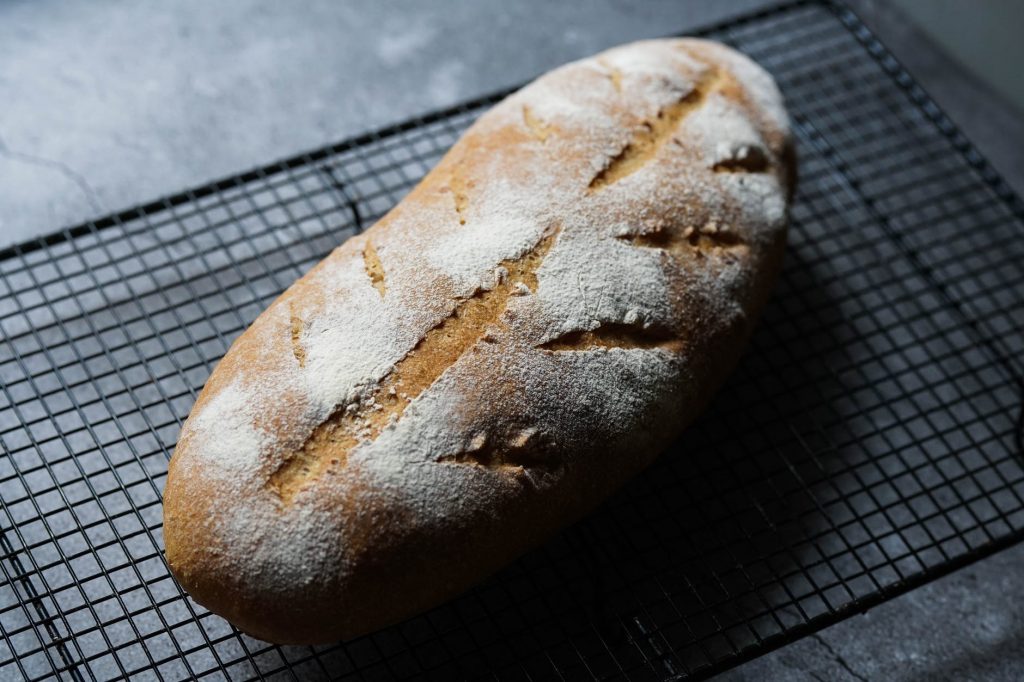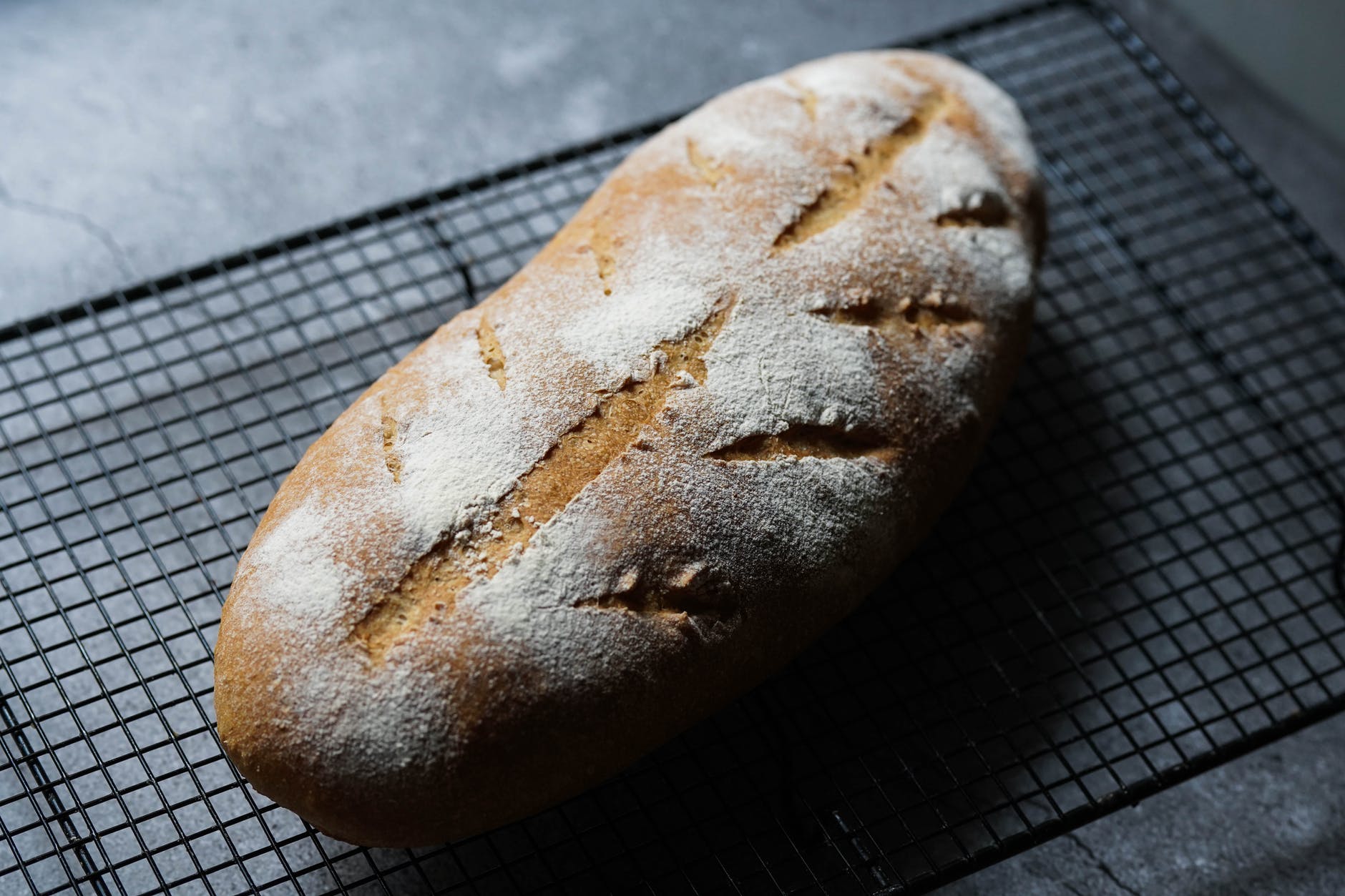 But, it's not the only healthy bread, and there are times when whole, high fiber breads are not the best choice. What about sourdough? There are many schools of thought that tell us fermentation is key to maximizing nutrient uptake. Sourdough is fermented. Often the starter for this bread is over 100 years old! This living, breathing organism increases the friendly bacteria in your gut microbiome. Many of my clients with Celiacs Disease can eat organic sourdough due to the abundance of ready-to-absorb nutrients. Sourdough has begun the digestive process before we even begin to chew. It's not always the item that would appear to be the healthiest selection. We need to look more deeply into what is really going on, in and with the ingredients used to make these products.
And, last but not least: the biggest food movement ever seen, The Gluten-Free Movement. Why go GF? There are many reasons, and that's why I recommend we all do one to two gluten-free days per week. Even if we are not afflicted with Celiacs Disease or a gluten sensitivity. Over the years, wheat has been modified into something that our bodies no longer recognize as friendly. Too many chromosomes can cause confusion in our digestive tract. Where wheat once had 4 to 6 sets of chromosomes, genetically modified wheat can have upwards of 24 chromosomes. Not to mention: genetic modification also includes "pesticide ready" grains. The pesticide is actually in the grain's DNA. Gluten-Free eating, gives our digestive tracts a much needed rest. There are many great companies making our gluten-free lives much easier, now. Udi's and Rudi's are my two favorites, as their products taste and feel like regular bread. Another favorite, and an excellent choice for making GF crostini, is Against the Grain Baguettes, found in the freezer section of your natural foods stores. This product will blow your guest's minds, and will quickly seal your reputation as The Gluten-Free host or hostess. You will find these breads are often made from whole beans and legumes, offering a more balanced nutrient profile. Lower simple carbohydrate, with higher complete proteins.
Bread, made from a variety of organic, non-GMO grains, nuts and seeds, sometimes sprouted, sometimes fermented, give us the variety of nutrients that the human body can thrive from. And, keep us satisfied and intrigued with so many textures and fantastic tastes. After all, variety is the spice of life!
---
Affectionately referred to as The Walking Encyclopedia of Human Wellness, Fitness Coach, Strength Competitor and Powerlifting pioneer, Tina "The Medicine Chef" Martini is an internationally recognized Naturopathic Chef and star of the cooking show, Tina's Ageless Kitchen. Tina's cooking and lifestyle show has reached millions of food and fitness lovers all over the globe. Over the last 30 years, Tina has assisted celebrities, gold-medal athletes and over-scheduled executives naturally achieve radiant health using The Pyramid of Power: balancing Healthy Nutrition and the healing power of food, with Active Fitness and Body Alignment techniques. Working with those who have late-stage cancer, advanced diabetes, cardiovascular and other illnesses, Tina's clients are astounded at the ease and speed with which they are able to restore their radiant health. Tina believes that maintaining balance in our diet, physical activity, and in our work and spiritual life is the key to our good health, happiness and overall well being. Visit her website, themedicinechef.com