I was recently asked by somebody who is incredibly special in my life how I am always in such a positive mood… why I am always so happy. She was flat out interested in how I was able to achieve such a state. Now that we had known one another for over eight months, she was well aware it was not an act.
After answering her as eloquently as I could, I decided this would be some incredibly valuable information to share. Over the course of the next two articles, I will be breaking it down. Today, I will start with the segment I feel is one of the most important; Friendships. Please as you read it, don't hate on me, but ask yourself if there just might be some truth to it. Ask yourself if your life seems to keep repeating itself. If some of the same issues keep coming up, an area to look at is friends.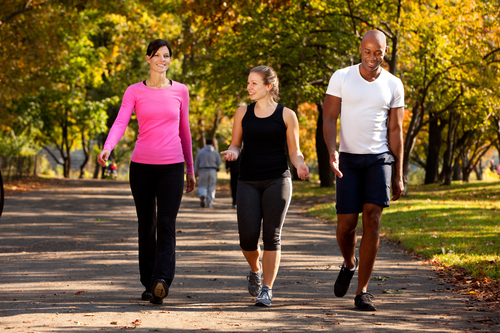 When you were born there was a fundamental principle that existed…a dream for your life so to speak. Everything in your life will make sense once you understand this. The dream for your life is that you become the best version of yourself. The dream in no way shape or form is that you become a second rate version of yourself. This leads me to friends.
I want you to go home tonight and make a list of all your friends. After you have made this list, ask yourself, "How many of these people are my true friends." This will make sense when asking yourself "Am I in alignment with the dream for my life of becoming the best version of me." Your true friends will encourage, challenge, and inspire you to this end. A true friend will hold you to a higher standard. They are hard to find and are typically never "sheeple." Don't be upset when you find the list to be shrinking and shrinking. I made the decision in 2008 I wanted to be surrounded by love and by people who genuinely cared about me. I had to consistently ask myself if I was that person. It has been a daily habit to become that person and the rewards have been great. Every day ask yourself, "Am I helping my friends become the best version and are they helping me become?"
In case you are confused the following are examples of people who probably need to be crossed off the list. That is unless, of course, you like insanity in your lives. Non-friends encourage you to be a second rate version of yourself. Misery loves company! The following are examples of non-friends:
Your social time with them consistently involves drinking or overindulging. If you have to drink to reveal yourself, seek counseling. That is not how life was intended and can create co-dependency. Your best version isn't hungover or vomiting.
They allow you to whine and complain every day about how bad your life is instead of encouraging you.
They abuse substances.
They create drama. Friendships and family should be safe places of love. Set boundaries and run from the ones who aren't safe.
Friends always observe "Genshai." This is a term I learned from Kevin Hall, Author of "Aspire." It has been a game-changer. It means never treat anyone including yourself in a manner that will make them feel small. Stick to this 100%, don't accept anything less and watch what happens.
Friends don't encourage hedonism, minimalism, or individualism.
It has been said many times that courage is the one skill that holds you back from where you truly want to be. I believe this. Do you have the courage to weed out the non-friends from the real friends? If the answer to the earlier question on do you help those around you become the best version and do they help you become the best version ends with a no, it is time to take a hard look in the mirror and possibly move on. Concentrate on quality and not quantity. In the next article, I will be covering what I consider to be the next largest hindrance to happiness, consumerism. If you are interested in becoming the best version of yourself or enhancing your corporate culture, I would be happy to chat with you. Are you becoming the best version?
Part Two to this article tomorrow!

---
Jonathan Dunn is a Senior Coach at Floyd Consulting where he helps leaders and businesses reach the best-versions-of-themselves. Jonathan coaches individuals and corporate teams to become fully engaged in their lives and work in order to achieve greater success and fulfillment. Floyd's vision is to make work fun and engaging for as many people as possible, by delivering world-class training and creating dynamic cultures that lead to thriving businesses that are profitable, scalable, and sustainable. Jonathan's passion and enthusiasm for helping people achieve their dreams is undeniable. His unique ability to connect and engage his clients in the pursuit of their best lives is one of a kind.