Many studies have shown exercise to help depression and anxiety, improve sleep, reduce stress, and even improve the symptoms of ADHD. It's important that you pay attention to any changes that you notice in these areas, in addition to changes you are seeking that bring you closer to their goals. Oftentimes, clients are thrilled to report that they feel calmer, happier, sleep better, and experience less brain-fog!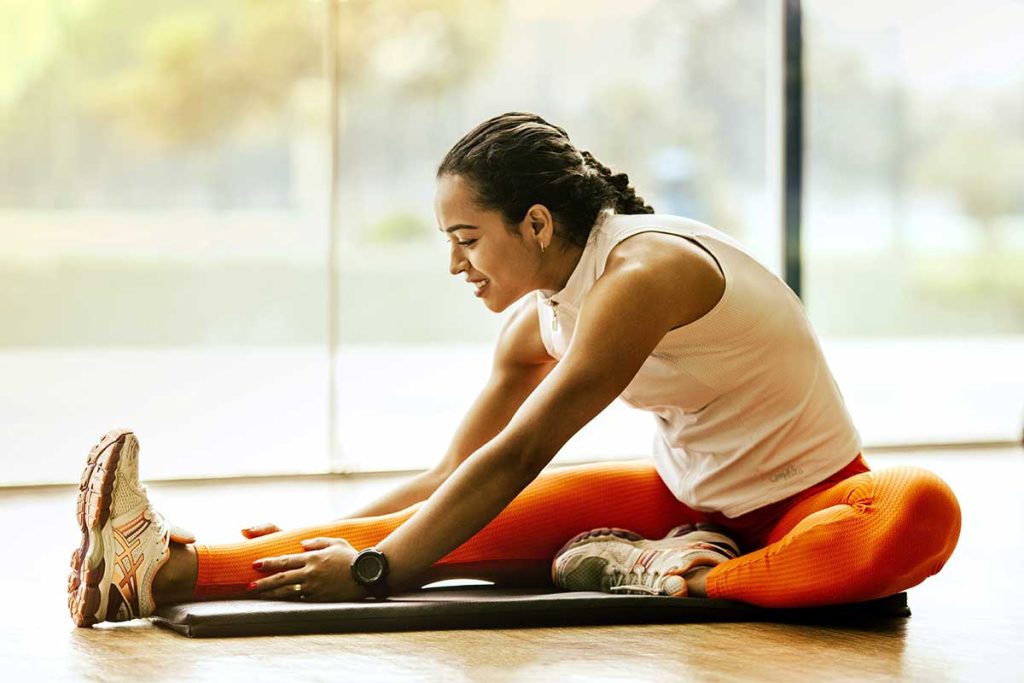 Can exercise be helpful in the healing of extreme cases of mental illnesses?
Therapists are now recognizing the benefits of exercise in their therapy sessions focused on depression, anxiety disorders, substance abuse, and eating disorders, among others. With medications that target these mental illnesses, there are often long lists of side effects, some of which can worsen the illness it is trying to treat, or even cause another mental illness in its place. Not only is exercise being acknowledged for the impact that it can have on such illnesses without the risk of side effects, but it is also being acknowledged that exercise can be successful in preventing the return of symptoms.
Post-Traumatic Stress Disorder (PTSD) is among other mental illnesses that exercise is beneficial for. Studies have shown PTSD to have negative effects on the brain and nervous system of the body.
Exercise allows someone suffering from PTSD to approach their hyperarousal symptoms in a safe and controlled environment, allowing the body to change its perception of these symptoms as healthy, instead of as signs of danger. This allows your nervous system to also find balance and release traumatic memory, in simpler terms.
How to Get Started When Starting Seems Hard
Is getting started easy? Not always, unfortunately. Depression could cause a lack of motivation to get started. Those who suffer from PTSD or anxiety may find the different sensations of working out to be very uncomfortable in the beginning, as they can be similar to their symptoms. One who is chronically stressed may become overwhelmed at the thought of adding something else into their routine.
It does get better because you get stronger! Just keep these things in mind as you begin your fitness journey:
Keep at it! Give yourself time to get adjusted to your workout routine and be patient if you don't see changes as quickly as you'd like. The wait is worth the results! Listen to your body.
Start out slowly and gradually add to your fitness routine, as you feel more comfortable. Spending hours a day exercising isn't NECESSARY!
Start out with 30 minutes a day for 3 days per week, and work your way up to 30 minutes a day for 5 days per week. Even a walk with a friend or fun aerobics class counts!
Talk to someone who supports you in your journey. They will understand your efforts and encourage you but also validate the struggle to do so.
---
Diana Smithson is Owner of Stronger Today Fitness, a Small Group/Personal Training Studio in Surprise, AZ. Her passion for Fitness and Health creates excitement and encouragement to all she trains with. She enjoys being in the mountains, hanging with her family and sleeping.
Disclaimer: This article was modified from its original version found on https://blog.findyourtrainer.com/2019/06/06/how-exercise-can-benefit-your-mental-health/