The sensation of thirst declines with age. Even young children who play outdoors in the heat are often reluctant to stop playing and drink water.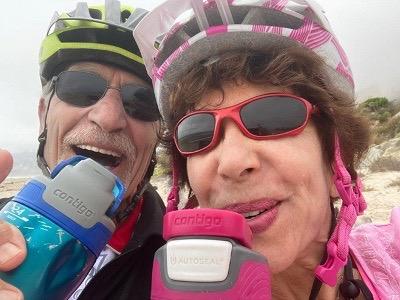 In seniors, illness and medications may further reduce thirst or increase urine production. Older adults are at increased risk of experiencing heat stroke or urinary tract infections.
I understand why people may not want to drink water. Besides possibly making extra trips to the bathroom, it is boring, tasteless and fills you up. There are many options to flavoring water from squeezing lemon or limes into a glass or water jar, to adding other assorted fruits such as apples, pears, oranges, etc. It just takes a few minutes to prepare.
Preventing dehydration is important. Whether you are outdoors or inside a cooled room, it can still happen. You lose fluids through perspiration and breathing, even if you are not exercising, your core temperature may rise and result in heatstroke. Early signs of dehydration include dark yellow urine and dry skin. In severe cases, symptoms can progress to dizziness, fainting, and even seizures. Treatment in extreme cases can also affect the heart and kidney function. Limit your prolonged activities if you feel any symptoms mentioned above. Your stamina will prevail.
To reduce your risk, sip water throughout the day rather than wait until you feel thirsty. It's also smart to drink a full glass of water each time you take medications (if recommended). You can hydrate with foods, too, such as soup, smoothies, and produce with high water content, like celery and watermelon.
In the meantime, keep moving and exercising your body, especially if you have stiff joints from arthritis, sit too long or feel stiff or de-conditioned.
---
Reprinted with permission from Lori Michiel. 
Lori Michiel, NASM, has been assisting seniors in their homes since 2006 with customized exercise programs including those designed to address Parkinson's, metabolic disorders, arthritis and diabetes. These adaptive programs are specifically designed to improve balance, circulation, flexibility, mobility and promote independence. Lori Michiel Fitness has over 40 certified trainers who are matched with clients in Los Angeles, Ventura and Orange Counties. Connect with Lori at www.LoriMichielFitness.com.