Enjoy these two gluten free recipes that you can incorporate into your Thanksgiving dinner!
Gluten Free Wild Mushroom Stuffing
1 oz assorted wild mushrooms, dried
1 ½ cups hot water
Place mushrooms in a bowl with hot water, set aside
Cubed and toasted. Set aside in large mixing bowl. I use "Against the Grain" GF bread company
½ stick vegan butter
1 Tbls grape seed oil
3 Cremini mushrooms
3 Shiitake mushrooms
1 small Shallot
1 medium Leek
¾ tsp Thyme
½ tsp Sage
½ tsp Marjoram, or Italian seasoning
pinch of Nutmeg
Salt and Pepper
1 cup white wine or veggie broth
*1 cup cooked Wild Rice (optional)
Preheat oven to 325 degrees.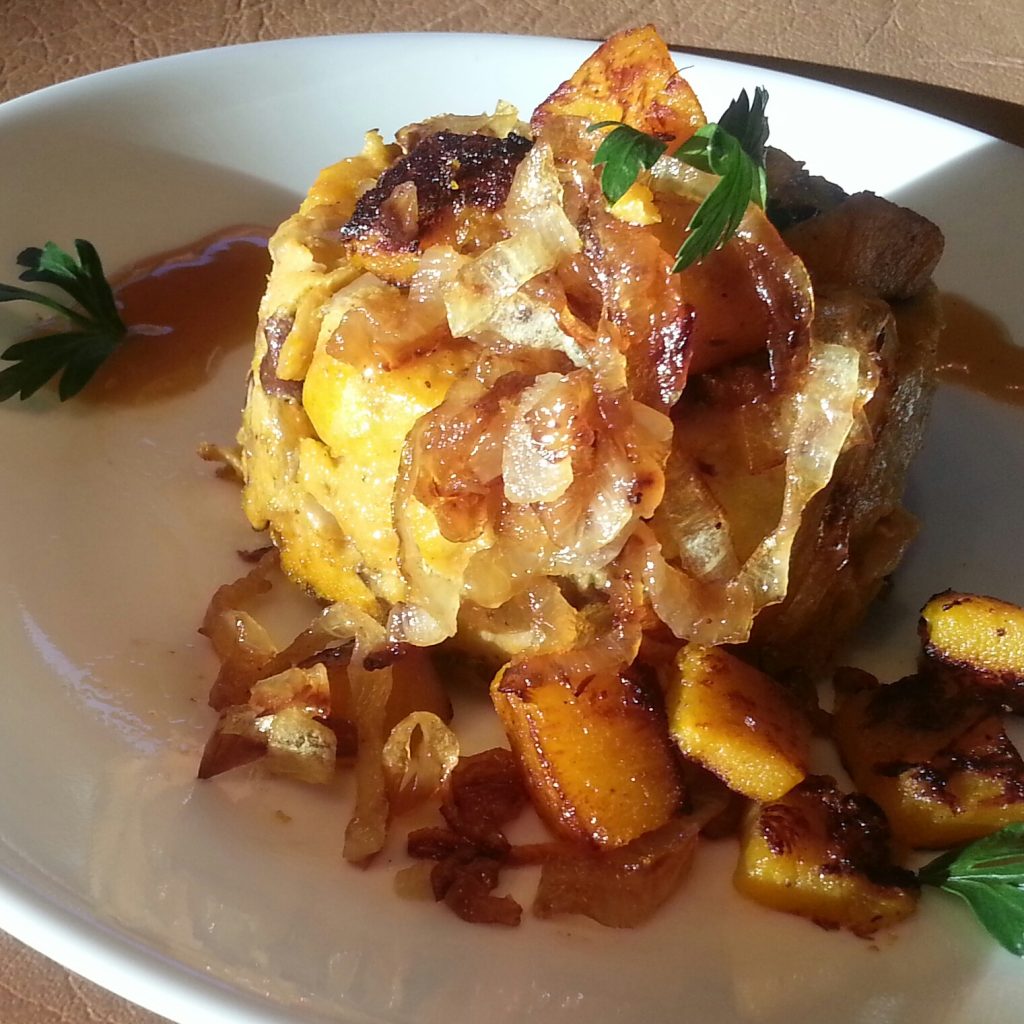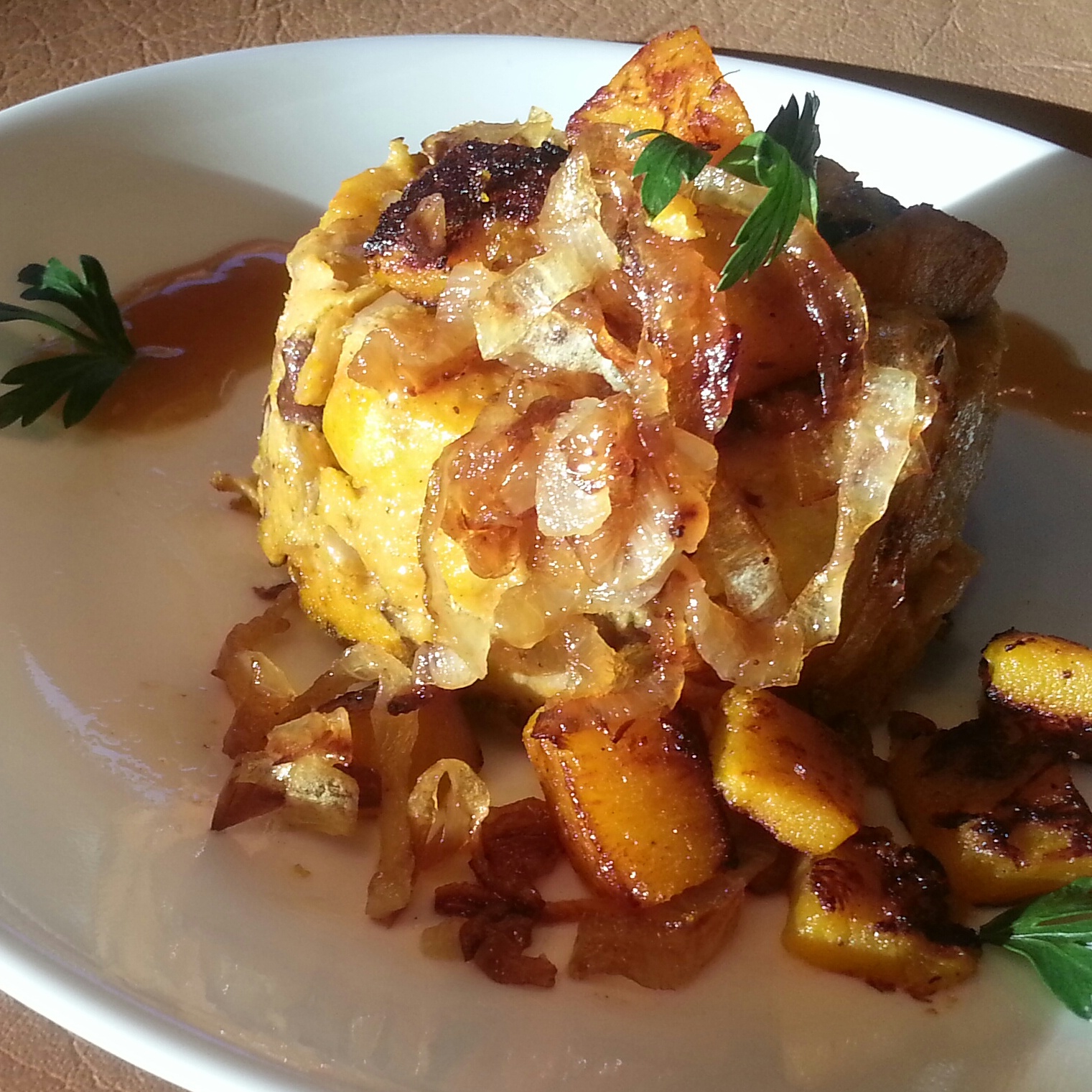 Clean fresh mushrooms, shallot and leek. Remove mushroom stems, clean gills, and wipe with a damp cloth or paper towel. Slice and set aside. Split leek in half, lengthwise. Open layers and rinse under cold water. If leeks are really sandy, soak in cold water and rinse, again. Dry, and slice into medium half-moons. Peel and mince shallot. Place butter and oil in a high-sided saute' pan, over medium heat. Using a slotted spoon, remove dried mushrooms, place in saute pan. Add prepared mushrooms, leek, and shallot stirring to coat with butter/oil, thoroughly. Add herbs, salt and pepper. Allow mushrooms to release liquid; leeks and shallots should be soft and fragrant but without color.
Turn up your heat to medium-high, and add wine slowly, stirring constantly. Reduce liquid by half and turn off heat. Pour over toasted bread cubes. (*Fold in rice, if using.) Toss lightly, adding reserved mushroom "broth," until bread is moist, but not soggy. Be sure to leave sediment in the bottom of the bowl.
Dressing should be a delightful mix of textures: crispy on the outside, soft and flavorful on the inside.
Butter a deep baking dish with additional vegan butter, and pour stuffing mixture into prepared dish. Distribute stuffing evenly without pressing down, or compacting. Cover with unbleached parchment and foil. Bake 45 minutes or until your kitchen is filled with an herbaceous and buttery aroma. Uncover, turn up heat to 350 and crisp the top to a golden brown. You can pour a little extra melted butter over the top, for extra color and flavor.
GFV Braised Leek Gravy
1 Tbls vegan butter or oil of your choice
1 Tbls GF flour
3 Leeks, white and light green part only, split and rinsed thoroughly
1 small clove garlic
1 small yellow onion
1 tsp nutritional yeast
3 cups vegan "Chickenless Broth" or veggie stock
½ cup white wine
½ tsp Thyme
½ tsp Poultry Seasoning
Salt and Pepper, to taste
Garnish with 2 tbls fresh Parsley, remove stems and chop
Chop cleaned leeks, onion, and garlic. Saute chopped veggies in butter or oil very slowly. Your goal is to "melt" the leeks, onion, and garlic without putting any color on them. If the leek/onion mixture begins to look dry, add a little butter or oil to the pan. Whisk in flour and nutritional yeast, cook two minutes. Stir in the broth, wine, dried herbs and seasoning. Turn heat to high and reduce by half. Whisk and scrape, while reducing, to create a silky consistency. Turn off heat and stir in parsley.
Phyto Bites
Wheat is a phytoestrogen, and if it's conventional wheat it's genetically modified. Even without the presence of Celiac's disease, gluten in wheat and other grains can cause intestinal discomfort. Most people can eat wheat products without any discomfort. Because it is a phytoestrogen, taking an occasional break from gluten rich grains and phytoestrogens can be beneficial for other reasons. Protecting hormone receptors is a priority. Lowering simple carbohydrate intake improves heart and brain health. Some, experience improved Liver function and an increase in energy. Whether following a gluten-free nutrition program is for you, or not, changing what we eat daily is advisable. And, so much more fun.
Leeks are the King of the Alliums, and have a holiday, in their honor. Alliums are the Kings of cancer-fighting, too! Concentrated allium compounds have been shown to eradicate Melanoma, Colon and Lung cancer. Chop your alliums up and leave uncovered on your cutting board for 10 minutes. This maximizes the fight in the phytonutrients.
---
Affectionately referred to as The Walking Encyclopedia of Human Wellness, Fitness Coach, Strength Competitor and Powerlifting pioneer, Tina "The Medicine Chef" Martini is an internationally recognized Naturopathic Chef and star of the cooking show, Tina's Ageless Kitchen. Tina's cooking and lifestyle show has reached millions of food and fitness lovers all over the globe. Over the last 30 years, Tina has assisted celebrities, gold-medal athletes and over-scheduled executives naturally achieve radiant health using The Pyramid of Power: balancing Healthy Nutrition and the healing power of food, with Active Fitness and Body Alignment techniques. Working with those who have late-stage cancer, advanced diabetes, cardiovascular and other illnesses, Tina's clients are astounded at the ease and speed with which they are able to restore their radiant health. Tina believes that maintaining balance in our diet, physical activity, and in our work and spiritual life is the key to our good health, happiness and overall well being. Visit her website, themedicinechef.com