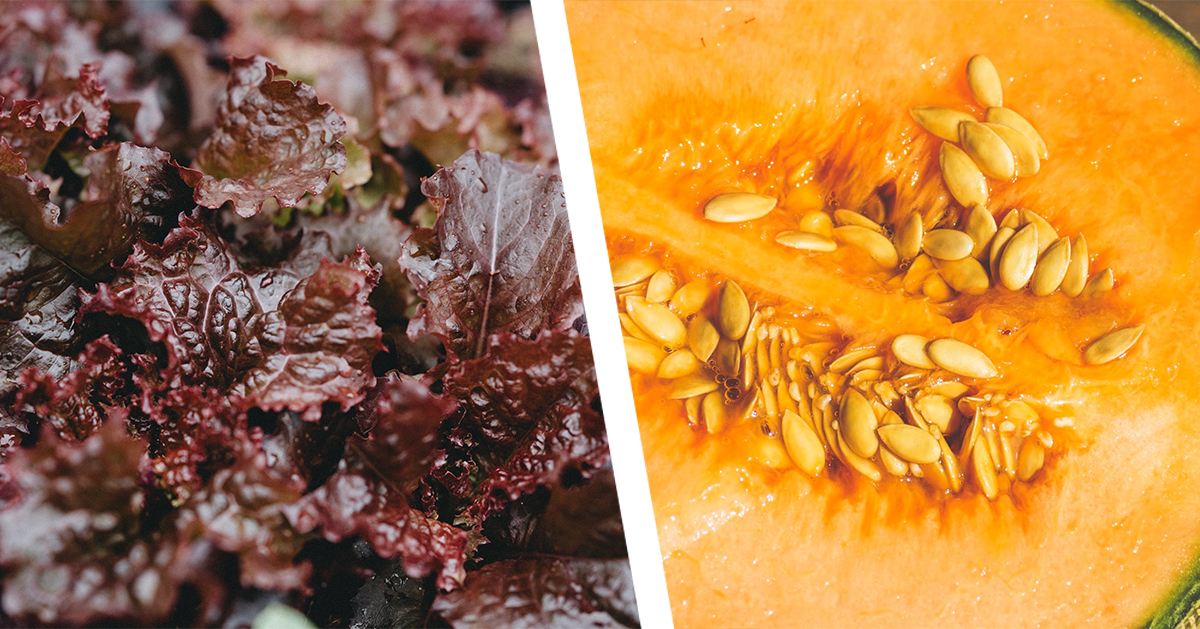 For the summer heat, these drink recipes assist with both cooling the core and replenishing of lost minerals and antioxidants. The Agua Lettuce is also an antiaging beauty secret due to the high content of Chlorophyll.
Agua Lettuce
1 cup organic Red Leaf Lettuce
2 cups water
1 Tbls fresh Lemon Juice
pinch Pink Salt
Blitz in your blender and allow to sit three minutes before straining into a glass.
Cantaloupe and Cucumber Electrolyte Refresher
1 cup organic Cantaloupe, peeled and rough chopped
1 Cucumber of your choice peeled into stripes and rough chopped
1 tsp fresh Lime Juice
Blitz in your blender and enjoy.
Phyto Facts
Red Leaf lettuce has 100 times more antioxidants than any other lettuce.
Cantaloupe is a great source of electrolytes and minerals; perfect for prevention and recovery of both heat and sun over-exposure. It's also a natural sports recovery food that is easy and budget-friendly.
Cucumbers are often underrated in the nutrition department. They contain flavonoids and tannins that block free radicals and slow the aging clock. Magnesium, vitamin K and manganese are also disease-fighting superheroes. And cucumber is one of the best foods to ease sugar cravings!
---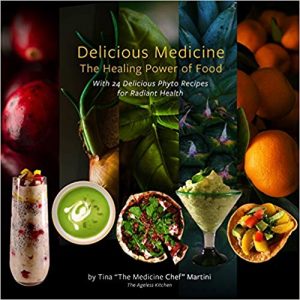 Get more great recipes from Tina Martini — her book, Delicious Medicine: The Healing Power of Food is available to purchase on Amazon. More than a cookbook, combining 20+ years of experience, along with her love of coaching, cooking and teaching, Tina offers unexpected insights into the history and healing power of clean eating, along with recipes to help reduce your risk of disease and improve overall wellness so you can enjoy life!
Affectionately referred to as The Walking Encyclopedia of Human Wellness, Fitness Coach, Strength Competitor and Powerlifting pioneer, Tina "The Medicine Chef" Martini is an internationally recognized Naturopathic Chef and star of the cooking show, Tina's Ageless Kitchen. Tina's cooking and lifestyle show has reached millions of food and fitness lovers all over the globe. Over the last 30 years, Tina has assisted celebrities, gold-medal athletes and over-scheduled executives naturally achieve radiant health using The Pyramid of Power: balancing Healthy Nutrition and the healing power of food, with Active Fitness and Body Alignment techniques. Working with those who have late-stage cancer, advanced diabetes, cardiovascular and other illnesses, Tina's clients are astounded at the ease and speed with which they are able to restore their radiant health. Tina believes that maintaining balance in our diet, physical activity, and in our work and spiritual life is the key to our good health, happiness and overall well being. Visit her website, themedicinechef.com