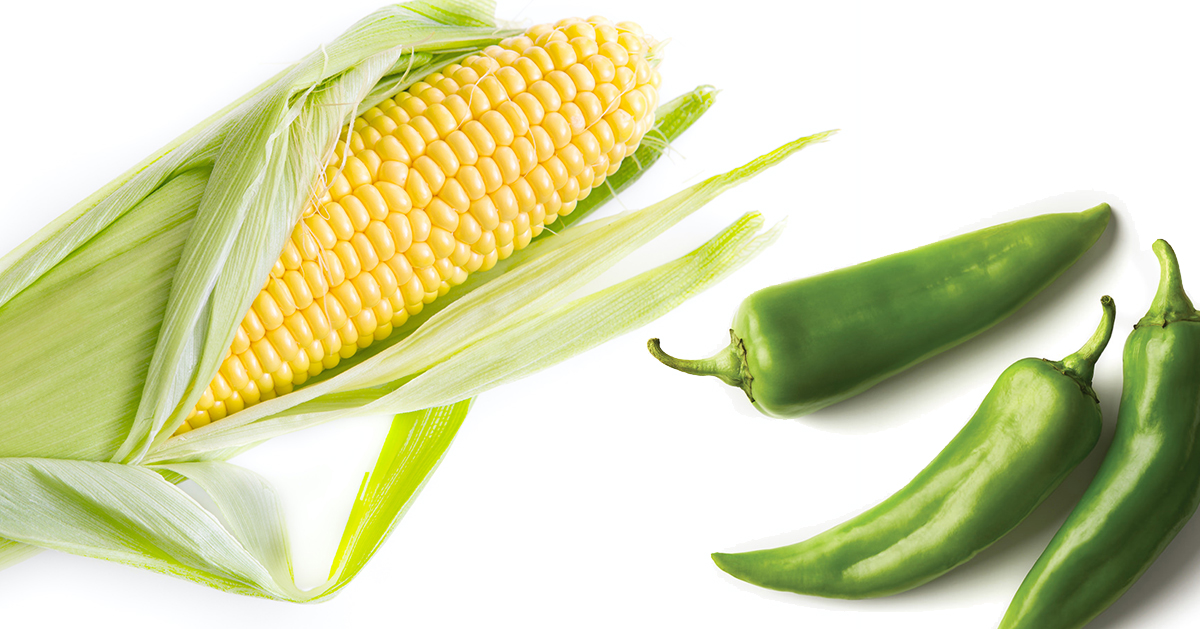 Even when it's hot outside, a delicious bowl of sweet corn chowder is a perfect complement to your BBQ favorites. This soup can be adapted to so many culinary styles and flavors. I have used a slightly thicker version as a bed for grilled halibut and Peach Salsa. Oh, Yeah! We're really into summer flavors, now. Kick it up two notches by grilling your corn on the cob, first.
Soup
1 tbls grapeseed oil
1 small yellow onion, diced
2 garlic cloves, minced
2 ribs celery, diced
1 Yukon gold potato, peeled and diced
4 ears fresh organic sweet corn, remove husks and silk (use a rubber band). Organic only, please
1 red bell pepper, diced
1 fire-roasted hatch chili (Wal-Mart has them in the freezer, use 1/4-1/3 cup)
1 tsp dried oregano
½ teaspoon smoked paprika
½ tsp mild chili powder blend
¼ tsp cumin
2 tsps nutritional yeast
1 ½ cups vegetable broth
1 cup cashew or coconut cream or pureed cauliflower (This serves as your Half & Half)
1 tsp pink salt, ½ tsp black pepper
2 tsps sherry vinegar
Dash of Tabasco
Reserve some corn kernels and diced red pepper for garnish; avocado works well, too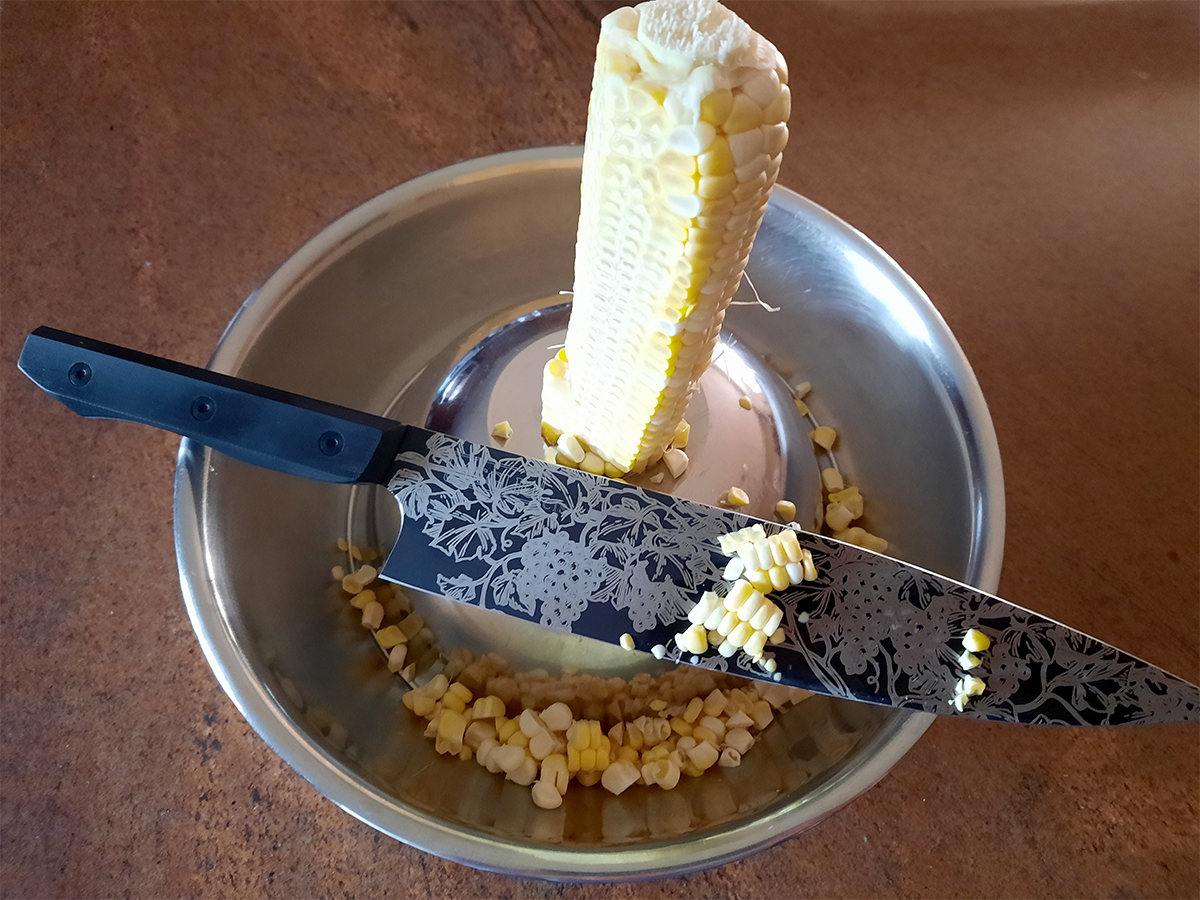 Heat grapeseed oil in stockpot and saute the veggies with the herbs and spices while you prepare the corn. Turn a small mixing bowl upside down and place in a large mixing bowl. Stand corn cob on end and cut corn off cob. Now, using a butter knife "milk the cob." Scrap the corn milk from the cob and save the cobs.
Once the veggies are softened add the corn and the milk to the pot along with the vegetable broth and cobs. Simmer 20 minutes to extract all the corn flavor. Using tongs, remove cobs and discard.
Turn the heat to low and gently stir in the "cream," of choice and nutritional yeast. Continue to cook 30 minutes to thicken soup. Place half of soup into a blender or blitz with a stick blender. Leave texture to the soup; blitzing all the way can turn the soup to glue. Finish with vinegar and Tabasco. Garnish with reserved corn and red bell pepper. Add a few cubes of avocado for a velvety finish.
Phyte Facts
Corn is high in a protein that may become the cure for HIV. The most important thing to know about corn: it is one of the most versatile foods and can be used in everything from soup to relish and it's even used in skincare. Corn has two phytonutrients that promote and protect eye health. Lutien and Zeaxanthin are carotenoids that not only protect our eyes, they act also as brooms to sweep the toxins out of our bloodstream. Rich in Vitamin C, corn offers immune function support and repairs damaged tissue in the body.
---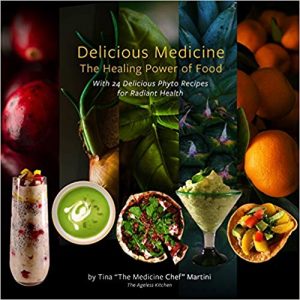 Get more great recipes from Tina Martini — her book, Delicious Medicine: The Healing Power of Food is available to purchase on Amazon. More than a cookbook, combining 20+ years of experience, along with her love of coaching, cooking and teaching, Tina offers unexpected insights into the history and healing power of clean eating, along with recipes to help reduce your risk of disease and improve overall wellness so you can enjoy life!
Affectionately referred to as The Walking Encyclopedia of Human Wellness, Fitness Coach, Strength Competitor and Powerlifting pioneer, Tina "The Medicine Chef" Martini is an internationally recognized Naturopathic Chef and star of the cooking show, Tina's Ageless Kitchen. Tina's cooking and lifestyle show has reached millions of food and fitness lovers all over the globe. Over the last 30 years, Tina has assisted celebrities, gold-medal athletes and over-scheduled executives naturally achieve radiant health using The Pyramid of Power: balancing Healthy Nutrition and the healing power of food, with Active Fitness and Body Alignment techniques. Working with those who have late-stage cancer, advanced diabetes, cardiovascular and other illnesses, Tina's clients are astounded at the ease and speed with which they are able to restore their radiant health. Tina believes that maintaining balance in our diet, physical activity, and in our work and spiritual life is the key to our good health, happiness and overall well being. Visit her website, themedicinechef.com