The advent of COVID has really impacted our industry and caused many of us to come up with creative ways to keep earning a living doing what we love by going online with virtual classes, training and coaching.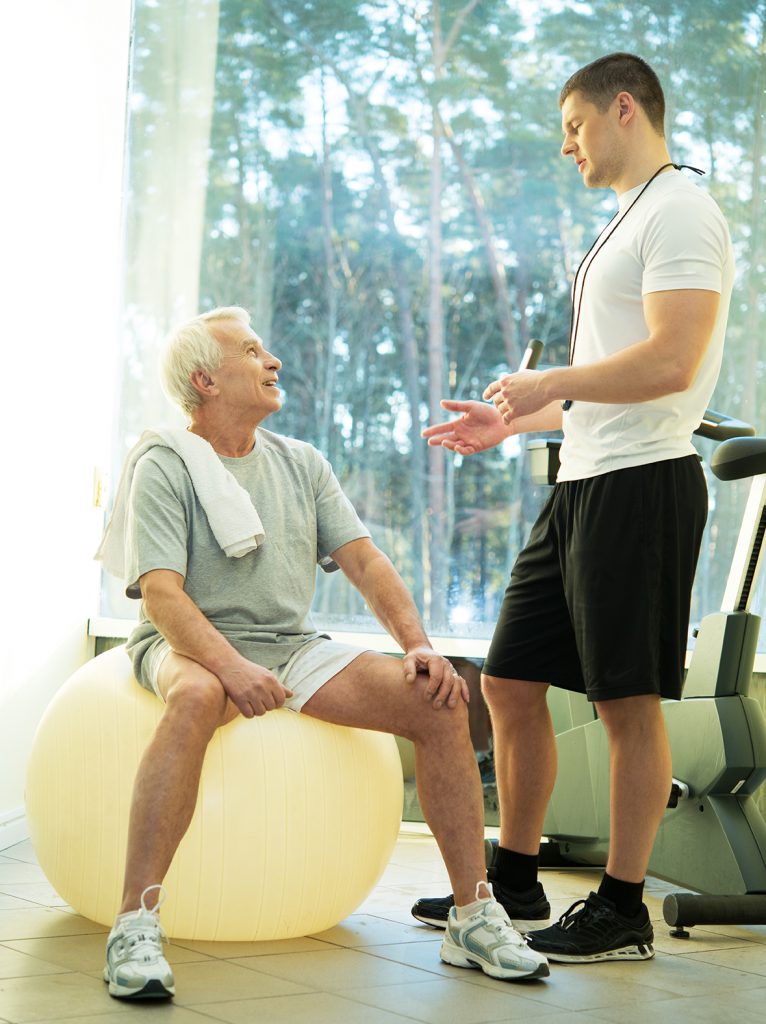 This has certainly created an awakening on the importance of health and wellness.
We are still facing a chronic disease, obesity, opioid and mental health crisis where Medical Fitness Practitioners can step in and serve an endless amount of people who need help in prevention, rehabilitation and managing chronic disease, helping those out of pain — physically and mentally.
At our 2nd annual Medical Fitness Tour conference at UC Irvine, CA on Feb 6-8, 2020 we had a breakout session on "What is a Medical Fitness Practitioner?" After many go arounds with our Education and Medical Advisory Board we came up with definition and scope of practice that I wanted to share with our readers.
A Medical Fitness Practitioner (MFP) is uniquely qualified to work with individuals within the medical-fitness continuum.
The MFP has received ongoing education and training to work with individuals who have been diagnosed with a medical condition including but not limited to: obesity, diabetes, hypertension, neuromuscular disorders, heart disease, lung disease, orthopedic disease, cancer, Alzheimer's, arthritis, Parkinson's, multiple sclerosis or mental disorders. These individuals may have been recommended by a licensed healthcare professional (i.e. medical doctor, chiropractic physician or physiotherapist) to participate in a structured physical exercise and/or begin behavioral change, like dietary modification and mental health processes. This includes individuals who have a specific health or fitness goal and have taken it upon their own merit to begin an exercise or behavior change program.
The goal of working with an MFP is to responsibly direct the individual in a specific process that leads to improvements in overall health and wellness based on the medical history and goals of that individual. They understand how to make modifications, monitor and create progressive programs.
An MFP has been trained to take a thorough history, keep accurate records and work within the scope of their respective training. Additionally, an MFP has been trained to recognize that when an individual — either one who expresses an interest in, or is currently participating in, physical exercise and/or a behavioral change (e.g. dietary and mental health) program — has the possibility of an undiagnosed condition or exacerbation of a current medical issue, they make the necessary referral to a licensed healthcare provider.
The MFP is also able to communicate with and educate the individual about the medical-fitness continuum as it relates to their unique medical circumstances and needs. To ensure coordination of care, the MFP is trained to competently communicate (both written, verbal and/or electronic) with allied health professionals.
In the summer 2020 issue of MedFit Professional Magazine, the theme is "Career and Business Development," and the content is specially curated to get you thinking about what is needed to be successful in this space.

---
Lisa Dougherty is the founder of the MedFit Network and MedFit Education Foundation. She is a graduate of the University of CA, Irvine Fitness Instructor Program, and is a Certified Personal Trainer and Health Coach through the American Council on Exercise. She founded Whole Body Fitness in 1999, and has specialty certifications to work with those with medical conditions, post-surgical/rehab as well as pre & postnatal fitness. Her curse work includes Heart Disease, Breast Cancer Recovery, MS, Parkinson's, Diabetes, Alzheimer's/Dementia, Arthritis, Respiratory Disease, Fibromyalgia, Knee and hip replacement, and Pre and Postpartum fitness.