When I first began my own personal health journey, I had no idea what a toxin was. Having worked in the automotive business for better than 30 years, I thought toxins consisted of the various chemicals and products we used in that business. I knew we had to carry MSDS (Material Safety Data Sheets) for every product we had in the facilities. I related toxins to workplace environments, and truly had no idea that they were also hidden in our homes!
The automotive industry was highly regulated. In fact, there are several agencies that oversee the practices within automotive businesses, establish the regulations that must be followed and perform on-site inspections. As a mother and a grandmother, I was enraged to find out there were no such regulations on the products that we purchase off the shelves in the stores. I incorrectly made the assumption that these products were safe for me and my family to use.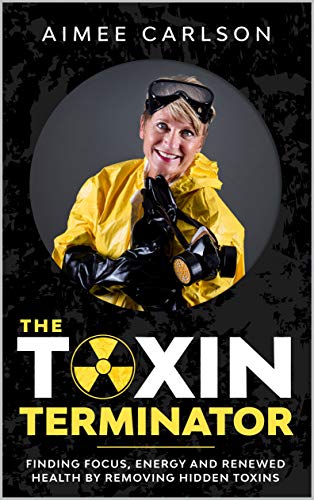 This is what led me to become The Toxin Terminator. I knew there needed to be a voice in this field. When it comes to being healthy, many people seek out help with how they eat or look at their physical fitness and how they move each day. But they aren't paying attention to the number one contributor to the symptoms they are experiencing, toxins! In fact, even if they do, it can be such a confusing path to go down. Marketers have learned the terms they need to use to give the illusion of their products being safe. We call this greenwashing. This is one of the reasons why it is so important for people to have a certified person working with them to help them navigate this complex arena and overcome the root cause of their symptoms.
Learning about toxins, the symptoms of toxin overload and where they are, was the first step in my journey of overcoming chronic disease. The toxins are what flip the switches on, and the detox is how we turn those switches off and truly heal the cells, so the body gets well. Through my journey, I have met with hundreds who have also reversed their chronic disease. Through my podcast and masterminds, I have had the opportunity to meet and discuss this topic with top researchers, doctors, coaches, industry thought leaders and people just looking to feel better. I personally became certified as a Toxicity and Detox Specialist so I would be able to help others walk through their own healing journey.
According to the Centers for Disease Control, 6 out of 10 adults suffer from a chronic disease and 40% have two or more. 90% of healthcare dollars in the United States are spent on chronic disease and 70% of all deaths are caused by a chronic disease. These numbers are out of control. It is my mission to decrease these numbers. Last year taught us all too well the danger of these numbers and the importance of our own personal health and reducing our underlying factors.
People are ready to take control of their health and we can do this together!
Join Aimee for a Webinar on This Topic!
Register for this free webinar, Counting Chemicals: Everyone is busy counting calories, when they should be busy counting chemicals!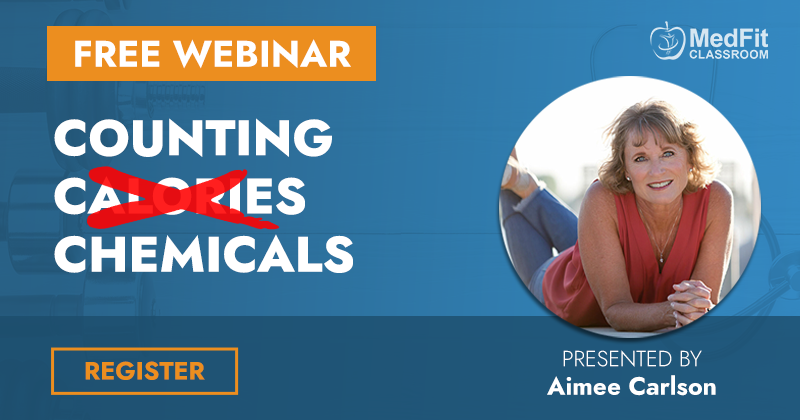 ---
Aimee Carlson is a lifetime entrepreneur, owning and operating a multi-location national franchise, to a professional network marketer, best-selling author, podcast host of The Toxin Terminator and certified Toxicity and Detox Specialist.