Check out Part 1 of this article for more nutrition myths.
Looking for weight loss and overall health in the digital age can be a mixed blessing. Technology, on one hand, is a threshold to endless potential weight loss diets, nutrition facts, health and fitness approaches.
But, on the flip side, it can be difficult to know what to follow and what activities could supercharge your health and fitness.
Take a look at some common nutrition myths…
Myth#6: All sugars are bad.
Fact: Go for natural sugars over artificial sugars. Natural sugars are already present in whole foods, such as milk (Lactose), plain yogurt (Lactose), and fruits (Fructose).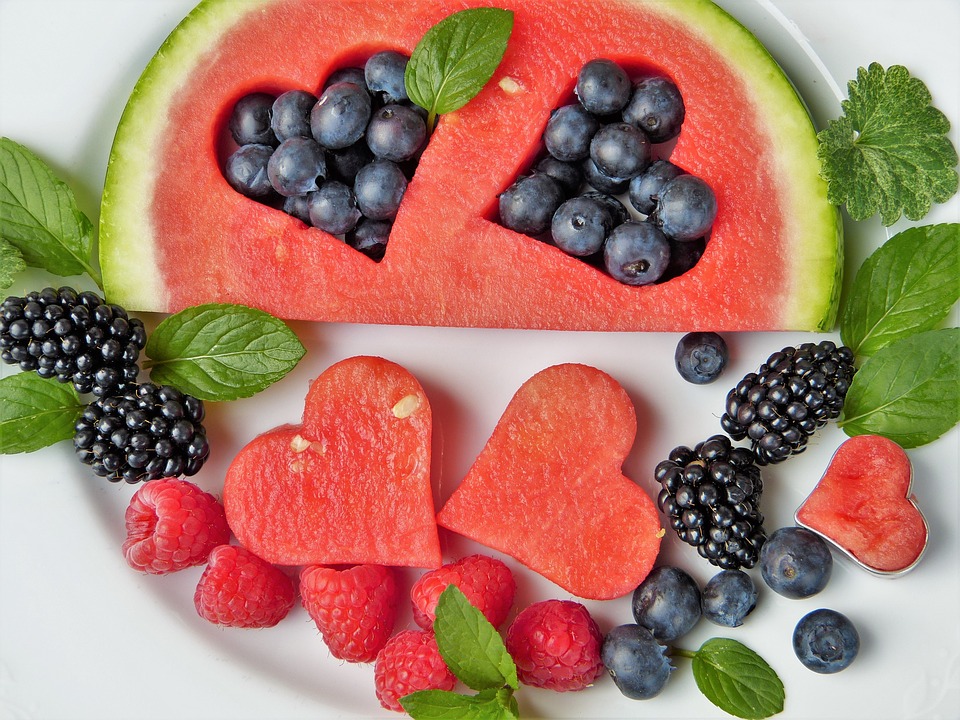 Natural sugars are a better alternative to added sugars as they are packed with health-promoting nutrients such as calcium, iodine, magnesium, potassium and fiber, along with natural sugars.
Added sugar sabotages your metabolism leading to heart disease, type-2 diabetes, cancer, weight gain and other inflammatory diseases. You will be surprised to know that, even if you don't eat sweetened foods like dessert and cookies. your foods have hidden sugar in it.
Added sugars present in your diet include high fructose syrup, maple syrup, honey and glucose. Around 70% of processed and packaged foods (breakfast cereals, soups, flavored yogurt) have added sugar in it.
As per a CDC report (1), 14% of total calories are comprised of added sugars in the Western diet. Consumption of added sugars should be less than 10% of 2000 calories/day (<200 calories).
According to the American Medical Association, 6 teaspoons of sugar (25g) for a woman and 9 teaspoons of sugar (36g) for a man is enough to add sweetness to your diet.
The Takeaway: Try to add fruits to your breakfast for sweetness. Buy plain oats over flavored oats, which are loaded with added sugar and excess sodium.
Also, you can enhance your meal with the addition of plain yogurt, not flavored yogurt. Then you can enjoy more natural sugars. Reconsider your diet and lifestyle.
Myth#7: Drink 8-ounce glasses of water daily to stay hydrated.
Fact: Our body comprises of 60% of water. You can't store water; you need to continually replenish your body with water throughout the day.
Drinking those bland and boring 8-10 glasses of water is now revamped to include flavor-infused water, along with herbal tea and green tea.
Along with a glass of water and beverages (tea, coffee), you can add foods rich in water. Water-rich foods (pineapple, strawberry, celery, watermelon, oranges, and spinach) not only keep you hydrated, but are packed with vitamins, minerals and antioxidants.
During summer, you can drink smoothies that have a blend of fruits, vegetables, and healthy fats for a morning go-getter.
Myth#8: Organic foods are better than conventional foods.
Fact: Despite the high prices of organic foods, its consumption has increased over the last few years. Organic, as the name suggests, means more natural, ethical, and healthy, without artificial GMO seeds, pesticides, and fertilizers.
Unlike conventional processing of foods organic farming involves traditional ways and uses organic compost.
We tend to buy organic foods as they are touted to be high on antioxidants, vitamin C, and omega-3 fatty acid. There is mixed evidence about it. Hence, there's not a significant difference in its nutritional value compared to conventional foods.
Organic cultivation has less use of pesticides, like sulphur, natural vegetable oils, and copper sulphate.
Toxic content in any food depends on concentration and vulnerability of toxins, not on how natural that food is grown.
It is healthy to eat a variety of fruits and vegetables judiciously with little significance on how it is produced.
In respect to the environment, conventional foods are better than organic foods. A study showed that organic farming requires more land to produce and emits more greenhouse gas compared to the same crop grown from conventional methods.
The Takeaway: A healthy eating approach boils down to two factors viz. expectation and personal choice.
Research says to include more fruits and vegetables in your diet to attain health benefits. Buy locally grown foods that are in season to avail every nutrient.
The organic tag is not a guarantee for your food security. Moreover, the difference in taste and quality of organic and conventional foods are minimal if any at all.
Tip: In practice, rinse the food thoroughly before consumption to remove bacteria, pesticides from outside.
Myth#9: Multivitamins protect you from diseases.
Fact: Multivitamin intake should never interfere with a nutritious, varied and regular diet. Consumption of multivitamins daily for disease prevention is a double-edged sword.
As per Harvard led Physician Health study for a period of ten years in 1000 men showed that multivitamins lowered the risk of developing a diagnosis of cancer by 8%, but not death.
In another Harvard led PHC study no beneficial effect of multivitamin supplements were observed in the prevention of heart disease and related symptoms such as heart attack, stroke or death from cardiovascular disease.
The physicians in the study had a more nutritious diet, were more physically active and were involved in less unhealthy routines compared to the general population.
The Takeaway: More than spending time and money on supplements, focus on getting essential nutrients from healthy foods that are seasonal, locally grown and home-cooked.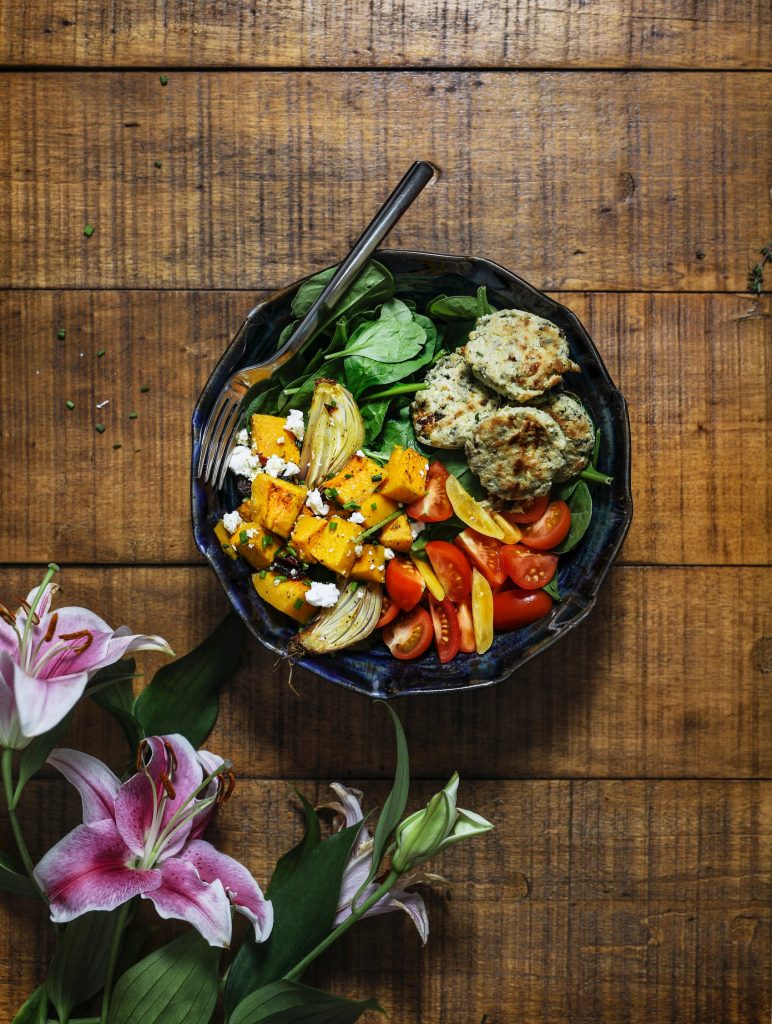 According to the American Medical Association (AMA) and the American Cancer Society (ACS), a healthy diet is superior to taking a multivitamin. If you already eat a healthy diet, you are less likely to benefit from extra multivitamin pills, says Dr. Kormos.
Overall optimal health is not based on a single nutrient, rather a synergy of varied nutrients from the food we eat.
Choosing nutrient-dense foods such as plain yogurt, whole grains, salmon, leafy greens, nuts and seeds, and lentils helps you meet nutrient and vitamin needs.
But, people who eat a vegan and a vegetarian diet, vitamin D may be recommended if the intake cannot be met through foods. Vitamin D supplements (600-800 IU) are good, as sources of vitamin D are of animal origin (such as tuna, fatty fish, salmon, cod liver oil, and mackerel).
Hint: You can also add Vitamin D fortified foods in your diets such as orange juice, soy milk, some dairy products, and cereals.
The decision to include supplements in your diet is personalized based on your diet and your risks. Review the recommendation of supplements with your doctor to make the important health choice, says Dr. LeBoff.
Reprinted with permission from Akanksha Srivastava. Originally printed on healthrewardz.com.
---
Akanksha Srivastava is a Nutritionist, content writer & a food blogger. She is a life member of the Nutrition Society of India (LM No. LM-2018-0284). Her blog, healthrewardz.com, is not just a hub of information which imparts views on health & nutrition related topics backed with scientific research papers, but a journey where everyone associated is a part of an endeavor through educative article beyond health. With a significant focus on the holistic approach to health and well-being, her blog successfully forays into empowering people with healthy eating behavior.
References
https://www.cdc.gov/nutrition/data-statistics/sugar-sweetened-beverages-intake.html