Many people believe that arthritis can only come from physical activity in your body, and it certainly does, but what others tend to forget, or simply don't know, is that an individual's mental health is a huge factor in arthritis as well. A study in 2009 by researchers at the Centers for Disease Control and Prevention claimed that people who experienced traumatic events during their childhood, which included physical or emotional abuse, had a much higher risk for developing rheumatoid arthritis compared to individuals who did not experience trauma.
Can Stress and Anxiety Actually Worsen Symptoms of Arthritis?
Some researchers claim that there is a direct relationship between a person's stress response and inflammation in their body. Author Andrea W.M. Evers, PhD, took blood samples from 80 rheumatoid arthritis patients once every month for six months to measure the correlation between the stress hormone and inflammatory cytokines, and found that it played a main role in the amount of arthritis severity. Releasing cytokines in your body are the cause of inflammation, and exhibiting various levels of stress can also cause these specific molecules to be released, which eventually will promote inflammation and pain. Evers concluded that "patients who have a tendency for more worrying reported slightly more disease activity, more swollen joints, and more pain."
Identifying the Root of Your Stress
As an individual becomes diagnosed with arthritis, their emotions can become extremely overwhelming. They may grow frustrated, uncomfortable, or in some cases, become very depressed. It becomes harder to perform normal daily tasks like putting on socks, cooking food, climbing stairs, and even just walking for some people. Their daily routine has become altered, and while some people can handle the change in lifestyle, others find it harder to cope and their stress can actually make the physical pain worse. Being able to identify where the arthritis is coming from in the body and developing a plan to improve it is the first step to reducing the stress associated with this disorder.
Tips for Handling Stress with Arthritis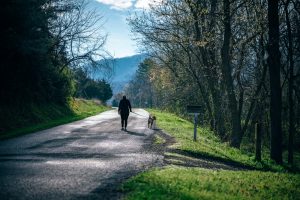 Learning how to cope and finding ways to relieve tension can improve an individual's quality of life physically and emotionally. One tip to handling stress would be to stay as active as you can throughout the day. Many people who have arthritis are often fearful of performing exercises simply because they worry it might make the pain worse or damage the joints, however, physical activity can actually improve the symptoms of rheumatoid and osteoarthritis. Daily activities like swimming and walking can reduce stiffness and stress on the joints while releasing endorphin hormones, (the hormones that make you feel good), ultimately improving the pain associated with arthritis and putting you in a better mood altogether.
Another tip would be to eat right so your body can fight inflammation. This tip seems like common sense, however many people don't know which foods to eat and which ones to avoid. Some foods to start including in your every day diet are salmon, berries, and leafy green vegetables. Foods to avoid are red meats and vegetable oils, mainly because they contain omega-6 fatty acids which actually cause inflammation instead of reducing it.
Becoming more aware of your arthritis and coping with it appropriately will relieve pain in the body, resulting in an all-around happier and healthier you.
---
Lauren Adkins is a senior at Rowan University studying Health Promotion and Wellness Management. She is currently an intern at The Stress Management Institute and has a passion for helping people live a healthier lifestyle and improving their well-being. Lauren has also volunteered for a program at Rowan called "Get-FIT," where she worked with individuals with developmental disabilities and promoted a happy, healthy, and fit lifestyle for them. Other than working towards a degree, Lauren enjoys spending time with family and friends, painting, and listening to music in her free time.
References
https://www.arthritis.org/living-with-arthritis/comorbidities/depression-and-arthritis/stress-rheumatoid-arthritis.php
https://www.everydayhealth.com/rheumatoid-arthritis/living-with/rheumatoid-arthritis-stress/