The term "dementia" means something different to different people. Clinically, it is a term used to categorize conditions for which there has been a decline in memory and other cognitive functions. And, that the decline occurs because of changes in the brain and are significant enough to impact overall functioning. Cognitive functions are brain functions such as thinking, understanding, remembering.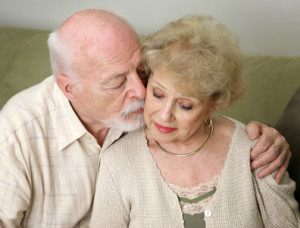 There are many types of dementias, but perhaps the most famous is Alzheimer's disease. There is good reason it is so well known; it is estimated that Alzheimer 's disease accounts for as much as 60-80 % of all dementia cases1. Alzheimer's is a medical condition and a neurodegenerative disease (which means that there is a progressive decline in a person's cognitive functioning). As the US population ages, the number of people being diagnosed Alzheimer 's disease is simultaneously growing. There are already approximately 5.2 million Americans with the diagnosis2, and likely many more who have the disease but have not been diagnosed.
If Alzheimer 's disease is a medical condition, how could a psychologist help you or your loved ones?
Psychologists play a critical role in assessment, diagnostics, education and intervention. They help to integrate information from multiple sources, and frequently partner with medical providers to deliver multidisciplinary and comprehensive health care.
Assessment and Diagnosis: Diagnosing Alzheimer 's disease is nothing to take lightly. It is important to receive a thorough examination when it is suspected. Cognitive screening tests used by medical providers can identify major problems, but such screenings do not comprise a full evaluation of cognitive function nor do they capture subtle changes. As such, your healthcare provider may refer you to various specialists for assistance in assessing and diagnosing your concerns. One of those specialists is often a psychologist.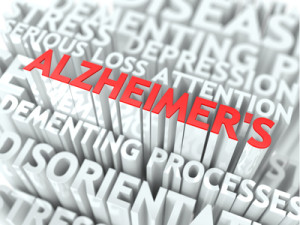 Clinical Psychologists with specialized training and expertise (such as those specializing in Neuropsychology, Clinical Health Psychology or Geropsychology for example) can conduct clinical evaluations that specifically address concerns like those mentioned above. Such psychologists can administer specialized tests (that have been rigorously validated through extensive research) that are designed to identify the nature and extent of cognitive dysfunction. These psychologists integrate a significant amount of information (e.g., test results, medical and mental health history) into a clinical picture that ideally helps you and your healthcare team with diagnosis and treatment planning.
Cognitive functioning tests can help differentiate normal signs of aging from those that are associated with medical conditions. Because such assessments are better able to capture deficits than simple screening tests alone, they play a large role in the early detection of conditions such as Alzheimer's. Early detection helps the individual and their loved ones plan for the future while the individual remains able to make their own decisions.
Psychologists with these skills and training have extensive knowledge about physical and psychological health, brain function, and signs and symptoms of neurological disorders. Additionally, because psychologists are rigorously trained to assess mood and behavioral disorders, they can also help determine if changes in mood and behavior reflect a psychological condition such as clinical depression, or whether they may be related to an underlying medical condition. Psychologists also assess the degree to which cognitive challenges impact an individual's capacity for independent functioning. Furthermore, they can make recommendations about managing and coping with the disease through education and intervention.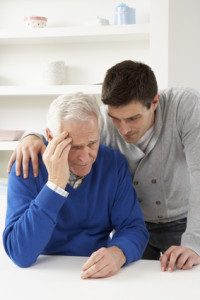 Education and Intervention: In addition to assessment and diagnosis, psychologists provide interventions that help the individual and their loved ones manage symptoms and cope with challenges.
While there is no cure available for Alzheimer's Disease, there are treatments that can help with symptom management. Many people are surprised to learn that a significant proportion of these treatments/interventions are behavioral, as opposed to a medication. That is where the expertise of a psychologist can be invaluable. Psychologists provide education for individuals and their loved ones so that they can better understand Alzheimer's disease itself. They provide treatments that help people cope with the impacts of the disease and manage difficult challenges (e.g., when should someone stop driving?). Psychologists can provide helpful information and suggestions to help you more effectively manage problems such as wandering, paranoia, repetitive questioning, agitation, changes in sleep and activity patterns, safety concerns, changes in communication, and changes in personality and other behaviors.
Please search our network to find a qualified psychologist in your area:   Search MFN
REFERENCES
(1) Alzheimer's Association. Types of Dementias. 2014. Retrieved from: http://www.alz.org/dementia/types-of-dementia.asp.
(2) Alzheimer's Association. Alzheimer 's Disease Facts and Figures. 2013. Retrieved from: http://www.alz.org/downloads/facts_figures_2013.pdf.