Part 3: Consistent Exercise for Healthy Skin
More and more studies are showing the tremendous benefits of regular exercise. Being a physically active person is a very important component of one's own self efficacy and includes positive side effects like feeling more energetic, focused, confident, less stressed and looking radiant.  Frequent exercise keeps our skin healthy as it increases the flow of oxygenated blood throughout the body supplying vital nutrients to muscles, glands and organs.
The skin is the largest organ of the body, the first line of defense against weather, pollutants, harmful parasites, bacteria, and viruses. Just as skin exhibits good health and exuberance, skin is often what shows the early signs and symptoms of disease and stress on the body so it is essential that we keep skin functioning properly. Exercise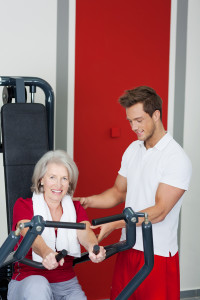 enhances the health of our skin at a microscopic level, as it causes the tiny arteries in the skin to open up, allowing more blood to reach the skin's surface and deliver nutrients that improve collagen production and repair damage from the sun and other environmental pollutants. Additionally, sweat from exercise causes pores to open up and expel toxins, free radicals, trapped dirt, oil and other cellular debris.
Frequent exercise relieves life's stresses which can alleviate a variety of skin ailments that often lead to depression and lack of self-worth.  It has been shown that culturally, increased fitness levels lead to increased self-esteem and self-worth as healthy skin is an intrinsic link to perceived age, self-confidence and beauty. There are studies that have shown that those with healthier skin and youthful appearance had lower blood pressure, and therefore, lower risk of cardio vascular disease, stroke and increased longevity.
Our skin is vital to our health and well-being so it is important to adopt the appropriate exercise programs for optimal fitness that in turn keep the systems of the body working efficiently in order to avoid injury, maintain energy levels and optimal biomechanical function. These are key elements in chronic disease prevention, intervention, and achieving and preserving a healthy quality of life throughout later years.
Sources:
Deborah Burnes.  "Skin: How to Care for Our Largest Organ".Web  Jan 12, 2012, updated Mar 27, 2012. http://www.huffingtonpost.com/deborah-burnes/skin-care_b_1217007.html
Catherine Guthrie. "8 Ways Exercise Makes You Gorgeous". Web  April 2010.
https://experiencelife.com/article/8-ways-exercise-makes-you-gorgeous/
---
Avril Coakley, NASM CPT, CES, has been a successful entrepreneur for the past 12 years as an owner of the Ruidoso Athletic Club located in a mountain resort community at 7,000 feet nestled in the Sacramento Mountains of New Mexico. The Ruidoso Athletic Club is an 18,000 square foot full service facility, open 24 hours 7 days a week, complete with the latest in cardio, circuit and free weight equipment, indoor swimming pool, racquetball, world class group fitness classes, high altitude endurance event training, as well as personal and post physical therapy/rehab training. Avril has a very diverse business background with experience as a corporate employee working for very large international companies, as an educator and as a small business owner and operator. She is currently teaching health, wellness and physical fitness classes for Eastern New Mexico University as well as for her members at the Ruidoso Athletic Club.