We have all heard of the benefits of exercise. Exercise increases metabolism and promotes weight loss while it can lower cholesterol and high blood pressure just to name a few. According to the US Dept. of Health and Human Resources 2008 Physical Activity Guidelines for Americans, it is recommended that adults do at least 150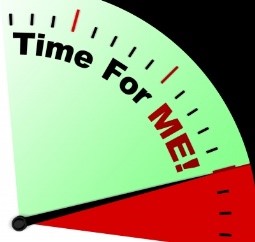 minutes a week of moderate-intensity aerobic physical activity. They also suggest muscle-strengthening activities that are moderate or high intensity and involve all major muscle groups on 2 or more days a week. As baby boomers, we can have a pretty busy schedule. As a 50 something baby boomer myself, I juggle quite a bit of activities in a day. I'm not complaining though, life at this stage of the game is exciting. It's refreshing to see older adults doing more than ever before. Ironically, the busier our lifestyles are, the more we need the benefits of exercise but find that time becomes harder to come by.
What if I tell you that in just 15-30 minutes a day you can do both strength and endurance training with a circuit training workout? What exactly is circuit training you ask? After your 5 minute warm up, it is a circuit or group of exercises that can be designed to be a full body workout. Each exercise within the circuit can be timed for 30 – 60 seconds with a brief pause between each exercise. Once you complete all the exercises in the circuit you take a break for up to three minutes and if your fitness level and time permits, you can repeat the circuit 2- 3 times.
So what makes circuit training a great choice for baby boomers?
*It's for all fitness levels– safe level of exercise for beginners.
*Feel a Sense of Accomplishment – Get a total body workout.
*Lose weight more effectively by continuous movement throughout your workout.
*Burn more calories post workout than a traditional aerobic workout. (August 2005 issue of the "European Journal of Applied Physiology")
*Versatile – Workout anywhere and the options are endless.
*Most Important – Circuit training saves time!
Before beginning any exercise program it is recommended that you consult with your doctor.  If you have a green light to exercise then you may want to try circuit training.
Beginner Total Body Circuit:
Perform a 5 minute warm-up including flexibility exercises. Set a timer for 60 seconds. Perform each exercise for 30 to 60 seconds with a rest of 15 seconds in between each exercise.  After completing the circuit once through, break for 1 to 3 minutes and repeat the circuit if desired.
Dumbbell Squats (option: hold dumbbells to increase intensity)
Incline Chest Press
Plank (Plank can be performed on wall, counter , bench or floor depending on your fitness level)
Military Overhead Presses
Bicep Curls
Medicine Ball Slams
Single-Leg Balance (30 seconds per leg)
Tricep Extensions
Band Pull Aparts with Theraband or exercise tubing
---
Gina Baumgartner is NASM certified personal trainer, Certified Senior Fitness Specialist and Certified Functional Aging Institute Specialist.  She loves helping mature adults meet their fitness potential with small group and one to one personal training.  She specializes is 50+ personal training incorporating flexibility, balance, core stabilization and strength training into each workout.  Visit Gina's MFN profile: medicalfitnessnetwork.org/members/gina-baumgartner
References:
2008 Physical Activity Guidelines for Americans; health.gov/paguidelines/pdf/paguide.pdf
Image courtesy of Stuart Miles at FreeDigitalPhotos.net
Image courtesy of Stock Images at FreeDigitalPhotos.net