"Many people trying online routines during the coronavirus pandemic are finding it's not so easy to do them right." A recent article in the Wall Street Journal, titled "New Home Workouts Come With New Aches and Pains", has pointed out an unfortunate side effect of folks exercising at home during the pandemic shelter-in-place order.
They are getting injured.
Social media has been saturated with home-based exercise programs as the fitness industry works hard to get, and keep, individuals exercising during this intense, but temporary, period of partial social isolation and staying at home.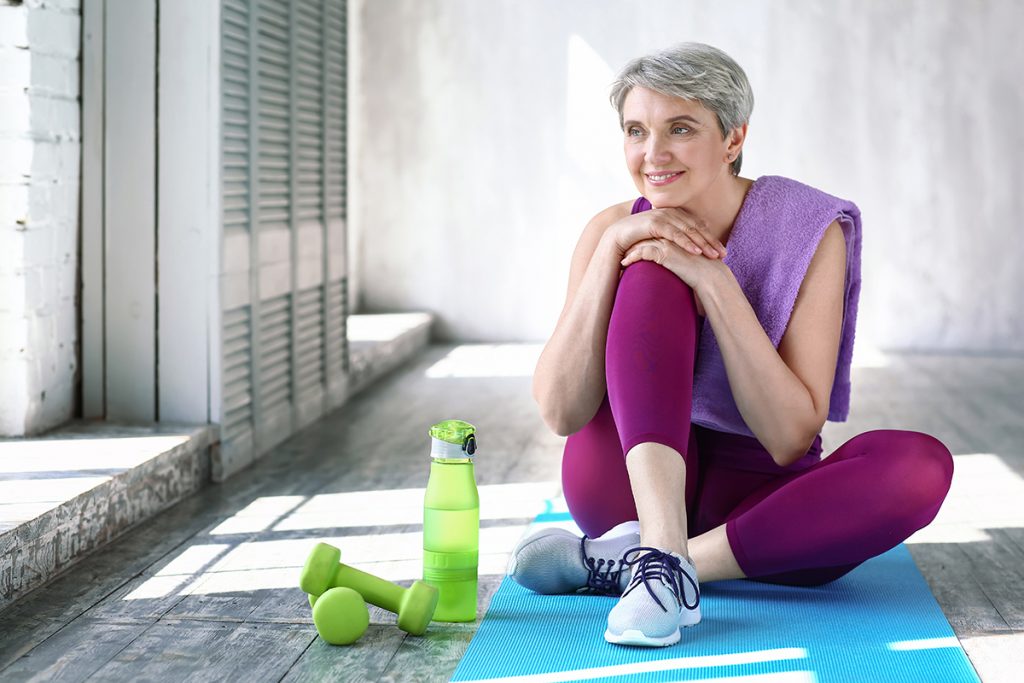 We wish we could tell you that under any and all conditions you should always be pursuing exercise because it is always good for you…
It's not!
"This is chess, not checkers" —Alonzo Harris: Denzel Washington's Character in the movie, Training Day
Of course, we commend everyone who has made the wise choice to begin and sustain a regular routine of physical exercise.
Exercise is simple, right?
It looks so easy when the trainer and therapists are doing it on the video.
There is a name for the exercise, there is a way it is supposed to be done, you do it, and it helps you!
Right?
Apparently not.
Physical exercise is certainly presented like checkers: a relatively simple and easy game that doesn't require a lot of skill and deep thinking… some quick fun for the family.
But physical exercise is really more like chess. Chess is a complex game that requires deeper thinking, patience, and skill. So is physical exercise.
Why?
Because the human body is really complicated!
Because exercise places stress on your body.
There are hundreds of muscles, joints, tendons, ligaments, nerves, bones, and on and on.
These structures and tissues have varying properties and tolerances for handling stress.
Some are better at it than others. If you haven't exposed some of them to the demands of the physical stress of exercise in awhile, or you have had surgeries, previous injuries, or diseases that negatively affect some of your body's tissues then they just might not be ready.
Instead of being a great thing to do to promote health and wellness, physical exercise becomes a process that degrades it.
But there is a solution.
1 Take honest stock of your own body. Ask yourself some questions:
How long has it been since I really exercised and moved the way that an exercise is "supposed" to be done?
Have I had injuries or surgeries that could have compromised parts of my system
2. Put the ego aside. Expediency is the wrong mindset for exercise. Physical exercise is a long game.
3. Start slowly and do not assume that because an exercise looks easy it will be.
4. Pay attention to body signals. You're the expert on your bodily experience. Trust that. If it doesn't feel right to you stop or modify.
5. Take on the perspective of what is the least amount of exercise I need to do to reach my goal, not the most. Overdosing exercise is the problem.
6. Seek professional guidance and support from a qualified healthcare professional and trainer.
Get a thorough pre-exercise assessment to identify any areas of your body that need to be shored up prior to engaging in unrestricted physical exercise.
7. Take Dr. Nicholas DiNubile's Advice: "The managed dose of exercise that will do the most for you – without harming you – needs to be measured out for you alone." (1)
If you have been injured while exercising, see your physician to make sure nothing really serious has happened that will require medical attention. When the doctor gets done, and there is no serious problem, seek out an Exercise Professional from the MedFit Network to discuss how we can help measure out the right dose of exercise – just for you – so you can exercise safely and effectively for life.
---
Co-written by Charlie Rowe and Greg Mack.
Charlie Rowe, CMSS joined Physicians Fitness in the fall of 2007 after spending 9 years as the Senior Personal Trainer at Oak Hill Country Club in Rochester, New York. He has also worked within an outpatient Physical Therapy Clinic coordinating care with the Physical Therapist since joining Physicians Fitness. Charlie has earned the Cooper Clinic's Certified Personal Trainer, the NSCA's Certified Strength and Conditioning Specialist, the American College of Sports Medicine Certified Health Fitness Specialist, Resistance Training Specialist Master Level, and American Council on Exercise Certified Orthopedic Exercise Specialist Certifications. 
Greg Mack is a gold-certified ACE Medical Exercise Specialist and an ACE Certified Personal Trainer. He is the founder and CEO of the corporation Fitness Opportunities. Inc. dba as Physicians Fitness and Exercise Professional Education. He is also a founding partner in the Muscle System Consortia. Greg has operated out of chiropractic clinics, outpatient physical therapy clinics, a community hospital, large gyms, and health clubs, as well operating private studios. His experience in working in such diverse venues enhanced his awareness of the wide gulf that exists between the medical community and fitness facilities, particularly for those individuals trying to recover from, and manage, a diagnosed disease. 
References
(1) DiNubile, MD, Nicholas A. Framework: Your 7-Step program for healthy muscles, bones, and joints, 2005, Page xix.