Did you know the Baby Boomers were the biggest population in US history?
Well, that was until their kids, the millennials, came along. Baby boomers were born from 1946-1964 and were 79 million strong. We are now down to about 76 million boomers and 10,000 are turning 65 or 70 every day! The millennials only outpaced them by 81 million, but for some reason the entire fitness industry is competing for their business and their attention and completely ignoring the largest, wealthiest, longest living generation in US history!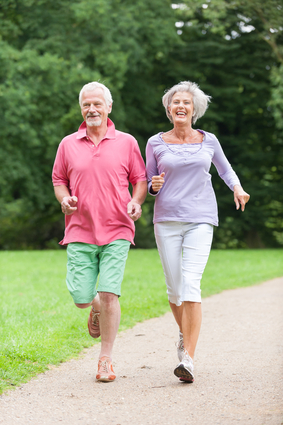 The leading Boomers are 63-72 and they are becoming "seniors" in a completely new way. In fact programs like Silver Sneakers, and other "senior" fitness programs, they are not attending, because as they would put it, those are for "old people "….maybe for my mom or dad, but not me! This entire generation is breaking the mold on aging and is looking for something new, something cutting edge, something to give them a competitive advantage on their next 20-30 years. They want to give the grand kids a run for their money and they are only just beginning to take on new adventures. So they need personal trainers, group fitness instructors and fitness programming to be the best it can be.
If you want to stand out and dominate this market, then you need expertise and credentials that set you apart, because they are not going to just train with anyone.
In 2014 we set out to change the fitness industry introducing the first ever Specialist program based on decades of research and over 2,000 clients. We knew the industry didn't need just another "senior fitness " lite exercise course, but rather, one grounded in the science of human function and longevity…..and one that believed people could be vibrant, healthy and fit at any age….up until their very last breath!  We believe there will be hundreds more like Dr. Charles Eugster who decided to take up sprinting and wakeboarding in his 90s…..because it simply looked like a "hell of a lot of fun"!
If you want to be part of the functional aging movement I encourage you to check out the Functional Aging Specialist certification, and join the growing ranks. Save $100 on the certification with code 100OFFMFN. Click here for course details. 30% of proceeds from this FAI purchase is donated to the MedFit Education Foundation!
---
Dan Ritchie, PhD, has a broad background in the fitness industry including training and management in commercial and university/hospital-based fitness, for-profit, notfor-profit and educational facilities. His primary areas of expertise are in personal training for special populations: athletes, pregnancy, blind, stroke recovery, Parkinsons, multiple sclerosis, cerebral palsy, Fibromyalgia, Alzheimers, etc.
This article was reprinted with permission from the Functional Aging Institute.