Medical Fitness is a growing trend in health care. Medical Fitness helps extend basic healthcare from the classic and formal model of a person being a patient, receiving treatment and being discharged entirely, to after care professional services. Medical Fitness is the integration of ongoing fitness, wellness and preventive care under the supervision of health professionals such as, physical therapists, exercise physiologists, personal trainers, nutritionists, acupuncturists, chiropractors, massage therapists, mental health practitioners, health and wellness coaches, yoga professionals and more.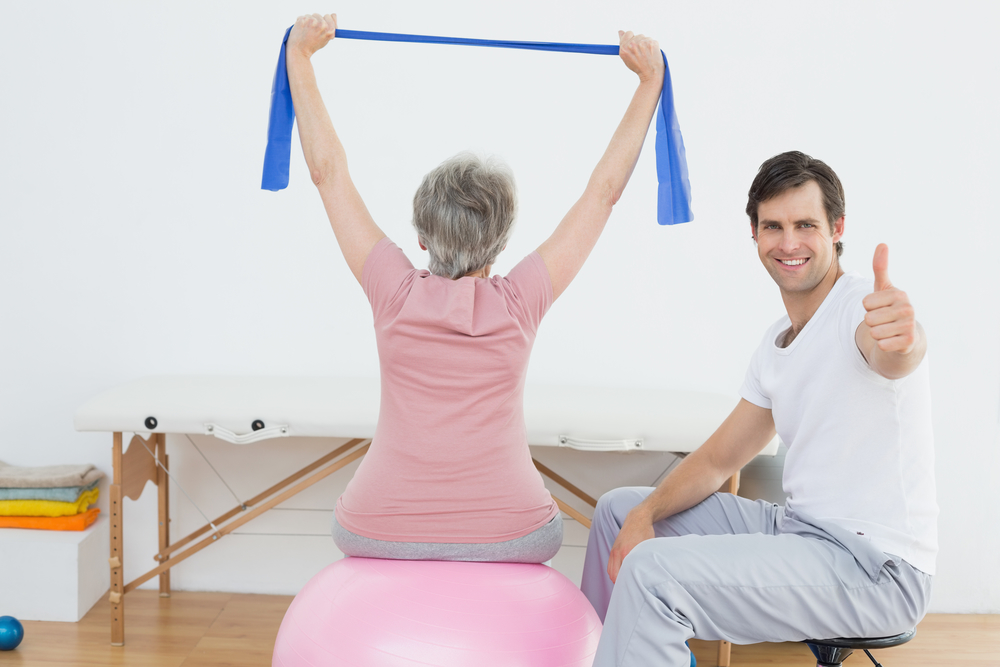 Medical Fitness is appropriate for many types of conditions such as arthritis, diabetes, orthopedic conditions, pre and post natal, heart disease, fibromyalgia, stroke, cancer, mental disorders,  and others. When properly implemented, Medical Fitness is a win-win for both patient and health professional.
Medical Fitness Advantages for the Patient
First, after discharge from the formal healthcare world, the patient can be referred to a variety of health professionals educated in the patient's condition, providing both a continuum of care and a multi-discipline approach. For example, a person discharged from physical therapy after a total knee replacement might be referred to a certified personal trainer facility educated in post-rehabilitation of a total knee to continue to make further functional gains and improvements. If that person needed help with weight loss, perhaps a referral to a nutritionist would be included. If they also had issues with coping with their diminished function, a consult with a specialist in mental health might be provided as well.
Second, many times the medical facility in which care was provided will have a Medical Fitness component associated with it. Direct referral to this type of facility can provide the patient with security and confidence, being familiar with the facility and with the knowledge that the new health professional is familiar with their condition and diagnosis.
Medical Fitness Advantages for the Health Professional
First, by being part of a Medical Fitness community the health professional can refer a discharged patient for follow up care, secure in the knowledge that their patient will be cared for by an ancillary care professional who is trained and certified to provide a proper continuity of care plan along with the appropriate goals and treatments.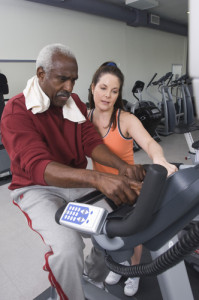 Second, by referring to a Medical Fitness multi-discipline team, the health professional receives security that if their patient has any other issues, those concerns will be addressed. For instance with the example of the total knee replacement patient needing assistance with weight loss or nutrition consults, (treatments that don't fall under the umbrella of physical therapy), the physical therapist is assured their patient will be helped to achieve a better transition back into their "non patient" status.
Third, when the health professional refers their patient into a Medical Fitness wellness and preventative care environment, the chance for overall improved outcomes is increased. Patients learn better self-confidence in caring for themselves, taking charge of their own health and lifestyle. If a patient's condition begins to backslide, the wellness program professionals can help make sure the patient gets referred back to the health professional in a timely manner.
In conclusion, Medical Fitness benefits all involved. Quality of care is improved. Patients receive access to multi- discipline care and can learn to take charge of their life. Health professionals receive security of proper continuity of care and gain improved patient outcomes.
---
Douglas Feick, PT is a licensed physical therapist in Texas, with emphasis in orthopedics for over 15 years. He is President of BioEx Systems Inc, a software company providing software solutions for physical therapists, athletic trainers, chiropractors, dietitians and personal trainers. His hobbies include scuba diving, raising bees and he is an avid skydiver.