If you've got this "special sauce," you'll overcome any obstacles placed in your way to perform your best…anytime!  Regardless of whether it's sticking with lifestyle change to improve your health, a nutrition plan, cutting back on smoking or drinking, adhering to a medication regimen, following through with physical therapy appointments, or adhering to an exercise program, this essential ingredient will make all of the difference.
I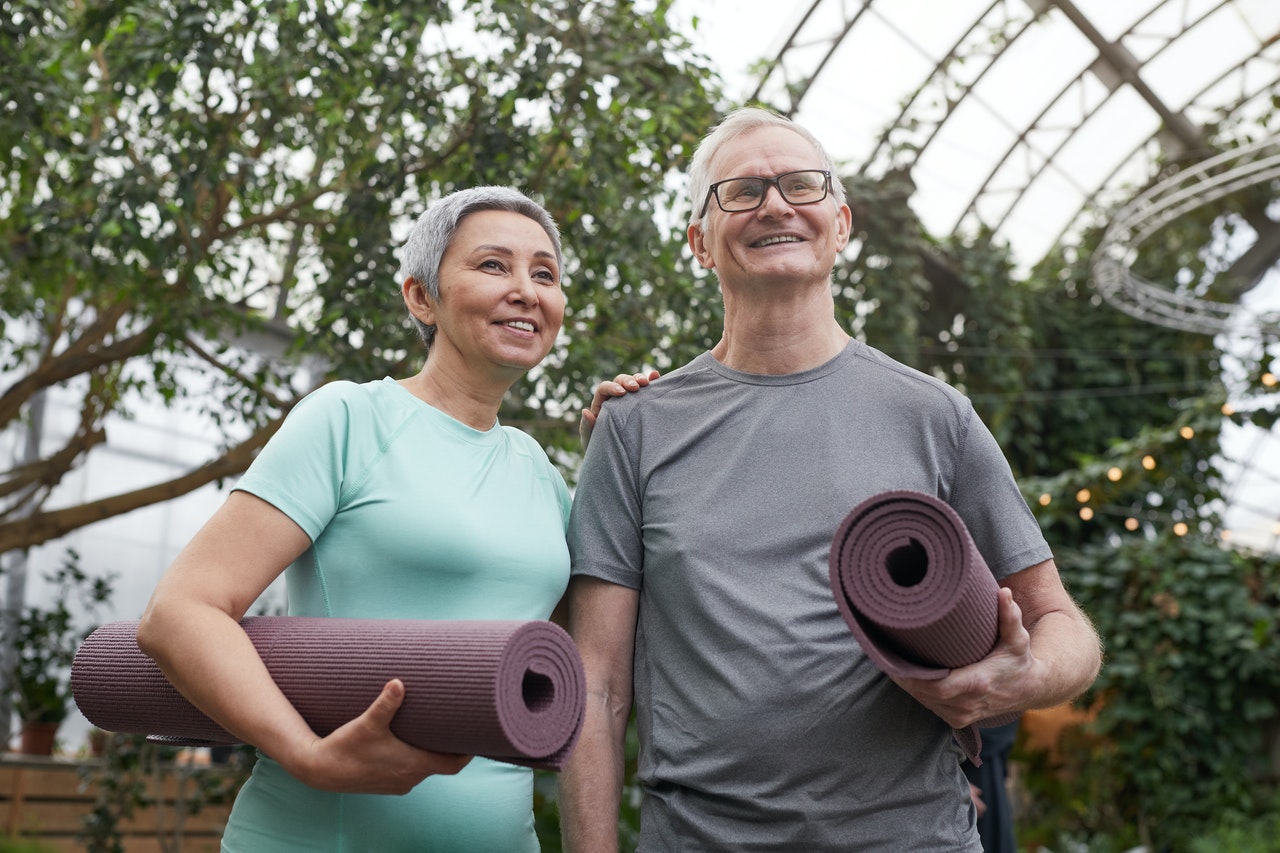 t's called "self-efficacy." It's a fancy term that very simply means the confidence you believe you have in your ability to perform a task, produce at a high level of performance, and to influence events in your life.  The amount of this power juice you have determines how you feel, what you think, how motivated you will be to, let's say, exercise, and in fact how long you stick with it. 
Wouldn't you prefer to be motivated and committed to a lifelong healthy lifestyle, feel non-anxious, non-depressed, social, happy, filled with self-esteem and optimistic?  It's what self-efficacy builds.  Pretty important substance, don't you agree?
The US Centers for Disease Control tells us that most Americans do not get enough physical activity to maintain valuable health benefits.  Know what many if not most are missing? That's right…self-efficacy! They just don't believe in their ability to exercise. Of course, there are many more reasons but let's zero in on this key factor. After all, "If the mind can conceive, the body can achieve."
Believe you can walk on a treadmill for 45 minutes? You're more likely to begin, and stick with it, than if you believe, "I'll never be able to last for 10 minutes, let alone 45 minutes."  
Personal experience – your past successes improve your belief that you can do it again

Vicarious experience – this is the, "If she or he can do it, I can do it" belief that comes from seeing others who are similar to us, succeed

Verbal persuasion – who doesn't like compliments, high-fives, encouragement, and other positive reinforcements?  

Physiological arousal – this is the meaning you give to your "butterflies" before you do a heavy lift, run a race, or even speak in public…think it's normal to be a bit nervous before a challenge? That'll increase your self-efficacy.
Self-efficacy isn't something we are born with.  It takes developing.  There are four primary sources to cultivate this key factor in motivation and perseverance:
Here's a quick 10 item scale, the "General Self-Efficacy Scale," you can use right now to measure your self-efficacy tank.  It'll take about 5 minutes and is appropriate for ages 12 and up.
Rate yourself on a scale of 1 to 4:
1=Not at all true, 2=Hardly true, 3=Moderately true, 4=Exactly true
I can always manage to solve difficult problems if I try hard enough

If someone opposes me, I can find them means and ways to get what I want

I am confident that I could deal efficiently with unexpected events

Thanks to my resourcefulness, I know how to handle unforeseen situations

I can solve most problems if I invest the necessary effort

I can remain calm when facing difficulties because I can rely on my coping abilities

When I am confronted with a problem, I can usually find several solutions

If I am in trouble, I can usually think of a solution
I can usually handle whatever comes my way
It is easy for me to stick to my aims and accomplish my goals
Scoring is easy—the higher your score, 10-40, the greater your level of self-efficacy and the greater is the likelihood that you'll stick with your exercise and health promotion activities, have favorable emotions, be optimistic and have more satisfaction in your daily life.
Here are some tips to build up your self-efficacy:
Challenge your negative self-assumptions – Is my thought true? Would a kind and helpful person say this to another person? If not, what makes me say this to myself? What do I get out of thinking this about myself? If I make myself feel badly, or abandon a healthy lifestyle, by thinking this way about myself, what's stopping me from not stop thinking like this? Make a list of at least five of your strengths.

Ensure early success – choose activities that you know for certain you'll be successful in, then slowly move up the ladder, each time, achieving more and more to build your self-confidence and the "I can do it" attitude.
Watch others succeed in the activity you want to take on – better if they are similar to you, so neighbors, friends, co-workers, gym-mates all can give you the boost in your self-efficacy level. Be careful, though, to compare yourself to those who are way ahead – compare and despair. And remember, they began as a beginner too.
Find a supportive voice – experienced personal trainers/well-trained health coaches are skilled in helping others find appropriate self-encouragement. Just be sure the feedback you hear is valid, realistic, individually tailored and about the progress you are making, not comparing you to others.
---
Michael R. Mantell earned his Ph.D. at the University of Pennsylvania and his M.S. at Hahnemann Medical College, where he wrote his thesis on the psychological aspects of obesity. He served as the Senior Fitness Consultant for Behavioral Sciences for the American Council on Exercise, the Chief Behavior Science consultant to the Premier Fitness Camp at Omni La Costa and is a member of the Scientific Advisory Board of the International Council on Active Aging, a best-selling author, an international behavior science fitness keynote presenter, an Advisor to numerous fitness-health organizations, and is featured in many media broadcasts and fitness publications. Dr. Mantell is a nationally sought-after behavioral science coach for business leaders, elite amateur and professional athletes, individuals and families. He is listed is listed in the 2013 "The 100 Most Influential People in Health and Fitness"