Continuing education: it can be time consuming, inconvenient, and costly.  But it is a very necessary part of any credentialed profession.
There are many good reasons why continuing education is required for most credentialed service providers across professions including:
Keeping up with industry and business standards and practices
Maintaining your certified status
Lowering your liability risk
Keeping up with changing technology and trends
Maintaining your reputation and quality of services
There are three factors necessary for an industry/profession with credentialed workers to gain credibility.  All three of these elements must be present in order for a profession to be respected as properly regulated.
Credentialing: Regulated/accredited certifications and policies.  Higher education degree programs also play a critical role in credentialing in industries/professions.
Continuing Education:  Accredited continuing education that meets acceptable global standards. All practicing professionals, including those certified and degreed, must provide proof of acceptable quality continuing education for as long as they practice.\
Accountability: A registry or other method to verify and track credentials for both certified and degreed professionals.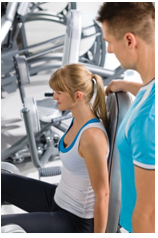 Some professions are self-regulated and typically have a national organization or entity under which all professionals are registered and their credentials are tracked. Some professions are government regulated; typically by the state in the US.  State regulation works best for an industry when non-biased professionals in the industry guide the development of policies and procedures, and when the credentials and continuing education crosses state lines.
Unfortunately, the Fitness Industry as a whole lacks proper regulation that meets these three requirements. Many certifications are not accredited, continuing education does not meet acceptable criteria in many cases, and the industry lacks proper accountability standards.  For this reason, it is difficult for the fitness industry to be considered for insurance reimbursement and to gain the proper respect needed for confident cross-referrals from other regulated industries.
One simple way to progress regulation for the fitness industry is through the continuing education process.  Currently, several certifying organizations and continuing education providers in the industry are calling for accreditation of continuing education content.  The International Association for Continuing Education and Training (IACET) is currently considered a good choice for accreditation of continuing education content.
In addition to regulating continuing education content, there are two other issues that make the continuing education process confusing in the Fitness Industry.  There are over 200 certifying organizations and each has its own process for approving continuing education material to count toward re-certification.  Some organizations have their own CE approval department and their own application for approval process.  To get approval for a continuing education course, you would need to apply to dozens of organizations and pay approval fees for each application.  Approval is either granted to a CE provider as a blanket approval which covers all courses, or must be paid per course.  Some approval fees are very reasonable, with a handful of the larger organizations charging very high costs per course approved.  By charging high CE approval costs, these organizations are driving up the cost of continuing education for everyone, even those whose certifying organization does not charge high approval fees.  As CE organizations charge unreasonable fees for CE approval, the fitness professional loses through the higher prices that must be charged for continuing education courses.  High CE costs strain and negatively affect the industry in many ways down to the professionals and end users it serves.  (See CE approval costs table at the end of this article.)
The second confusing factor is how the continuing education credit is awarded.  Most credit is accumulated by the hour, but there are many ways of reporting and calculating the hours.  People who have multiple certifications are very disenchanted and often drop credentials because of the difficulty of the process and the cost. For example, following are the CE credit/units awarded by several different organizations for the SAME CE course.
3.0   Aquatic Exercise Association (AEA)
3.0   American College of Sports Medicine (ACSM)
0.3   National Strength & Conditioning Association (NSCA)
0.3   Aquatic Therapy & Rehab Institute (ATRI)
1.5   National Council on Strength & Fitness (NCSF)
0.5   National Federation of Professional Trainers (NFPT)
3.0   National Strength Professionals Association (NSPA)
0.3   Council on Prof. Stand. Kinesiotherapy (COPS-KT)
3.0   YMCA
3.0   World Instructor Training Schools (W.I.T.S.)
3.0   International Sports Sciences Association (ISSA)
0.2   American Occupational Therapy Association (AOTA)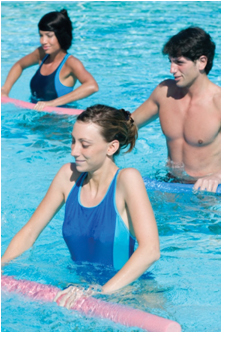 By uniting under one primary standard for continuing education, the Fitness Industry would be positively affected in the following ways:
Ensuring of a minimum level of quality/ credibility in the credential retention process.
The CE approval process would be streamlined and simplified for all certifying organizations and for CE providers seeking approval at a substantial cost savings across the board.
Cost for quality CE for the fitness professional would be maintained at a reasonable and consistent level.  This would facilitate a higher level of affordable quality education in the industry.
Fitness professionals would be more likely to maintain multiple credentials if the CE process was consistent across organizations and could be used for renewal of several certifications.
The process for determining a "CE hour" is standardized by the accreditation process.  The CE tracking and reporting process would be simplified making accountability in the industry easier.
Confidence in certified fitness professionals would be boosted in other related industries such as health care and insurance, and by the general public.
Summary: The CE process in the Fitness Industry is not regulated creating a plethora of problems for the certified professional.  If certifying organizations and CE providers would be willing to come together under a more united standard, there would be substantial cost savings that could be passed on to fitness professionals.  Creating a minimal standard for CE for re-certification would promote public and cross-industry confidence in fitness professionals.  Streamlining the process would save money at all levels in the industry simplifying accountability and making quality education more affordable.
Cost of CE Approval by several Organizations in the Industry (March 2015)
Certifying
Organization
Approval Cost for Home Study Courses
Approval:
Organization vs. By Course
Cost per year
(for same 60
courses)
ACE
$500.00 1st course
$200.00 each
By course
$12,500.00
NSCA
$200.00 new
$125.00 renewal
By course
$7500.00 renewal
NASM
$100.00
By course
$6,000.00
NESTA
$100.00
By course
$6,000.00
AEA
$700.00
By organization
$700.00
ACSM
$1300.00 / 3 years
By # CECs  (150+)
$433.00
NCSF
$250.00
By organization
$250.00
NFPT
$305.00  (affiliate AP)
By organization
$305.00
AOTA
$450.00
By organization
$450.00
ISSA
$500.00
By organization
$500.00
The Cooper
Institute
$300.00 / 3 years
By Organization
$100.00
Some certifying organizations avoid the cost of supporting a CE approval department by accepting CE that is approved by other organizations. By uniting under one standard, the cost of approval for continuing education would be minimal, supporting affordable quality education.
---
June M. Chewning BS, MA has been in the fitness industry since 1978 serving as a physical education teacher, group fitness instructor, personal trainer, gym owner, master trainer, adjunct college professor, curriculum formatter and developer, and education consultant. She is the education specialist at Fitness Learning Systems, a continuing education company.