Did you know that 10,000 Baby Boomers are retiring from their careers every day? This enormous wave of new retirees has been steady as the cohort hits the 65-year-old mark, according to the Pew Research Center and the Social Security Administration. When retiring, it is important for seniors to focus on staying physically and mentally healthy to keep up their quality of life. Seniors not only want to live longer, but they want to age well.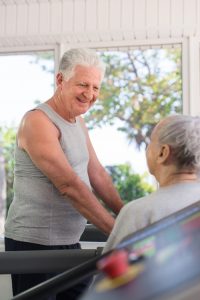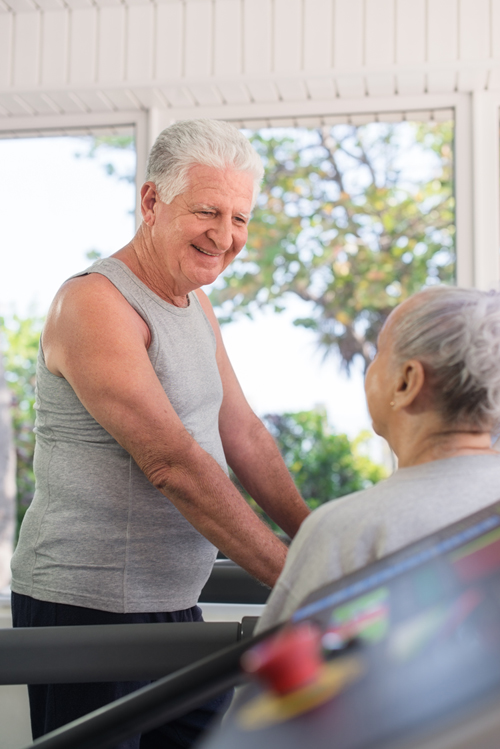 Exercise 
Being physically active is one of the best things seniors can do for their health. Research has shown that just 15 minutes of exercise each day can boost longevity, ward off depression, improve sleep, lower blood pressure, and decrease the risk of chronic illnesses.
Physical activities such as stretching, strength training, balance exercises, and aerobics will build endurance and flexibility. Try to incorporate a routine that includes walking, swimming, or cycling five times a week. Seniors can also participate in exercise classes at local community centers and YMCAs.
If older athletes want to remain competitive, they can train for local marathons or even compete in the National Senior Games.
Speaking of games
Seniors also can engage in games such as Sudoku or crossword puzzles to help sharpen their brains and prevent memory loss. AARP provides a variety of online games and apps for tech-savvy older adults.
Card games and bingo also may build bonds and a little friendly competition with other seniors. Retirees can invite friends over for a monthly game of Bunco.
Furry friendship
Contact with a pet can prevent loneliness and isolation for seniors who may have lost a spouse or have adult children far from home. Walking or playing with a puppy is a great source of exercise and eases the pain of arthritis. Dogs also can protect seniors in their homes. Even the barking of small dogs will deter burglars.
Volunteers can train their pets to become therapy dogs to visit long-term care facilities. Seniors will find joy in interacting with caregivers, as the therapy dogs become great conversation starters. Companionship with a dog is a great mood booster and provides emotional support.
Growing technology
Although many older adults do not adapt to technology as quickly as millennials, there is a movement to create easy-to-use, high-tech products geared toward health and safety. Falls are the leading cause of injury or death for seniors, according to the Centers for Disease Control and Prevention, contributing to about 27,000 deaths annually.
Fall-detection wearables that call for assistance have been around since the late '80s, but some companies have created more attractive and sleeker devices for seniors. For example, companies have designed smartwatches that can monitor the owner's heart rate and step count and can call a designated family member if the wearer falls.
"Alexa" the digital assistant built into Amazon's Echo also can help seniors to set reminders to take medications as well as adjust lights and thermostats in their homes.
These gadgets will alleviate the stress for family members and maintain seniors' privacy.
Vacations for seniors
Retirees might be out of the workplace, but that doesn't mean they should stop taking vacations. Seniors have more time and can avoid the crowds in places including the Caribbean, Hawaii, or Alaska.
Older adults also might want to consider vacationing to places that are English-speaking destinations in case they need to request medication or access to a doctor. Look for vacation packages that offer senior discounts.
There are many ways that seniors can maintain their mental and physical health after they retire. Steps seniors can take include exercising, playing games, spending time with a companion animal, and taking vacations.
---
Henry Moore is the co-creator of FitWellTraveler. The site blends two of his favorite subjects (travel and health) to provide readers with information about how to get the most out of both. He believes travel can change you, and good health preserves you. He combines both in his work on FitWellTraveler.