Potassium helps the body run better. It helps optimize heart health, blood pressure, hydration, skin, metabolism and so much more.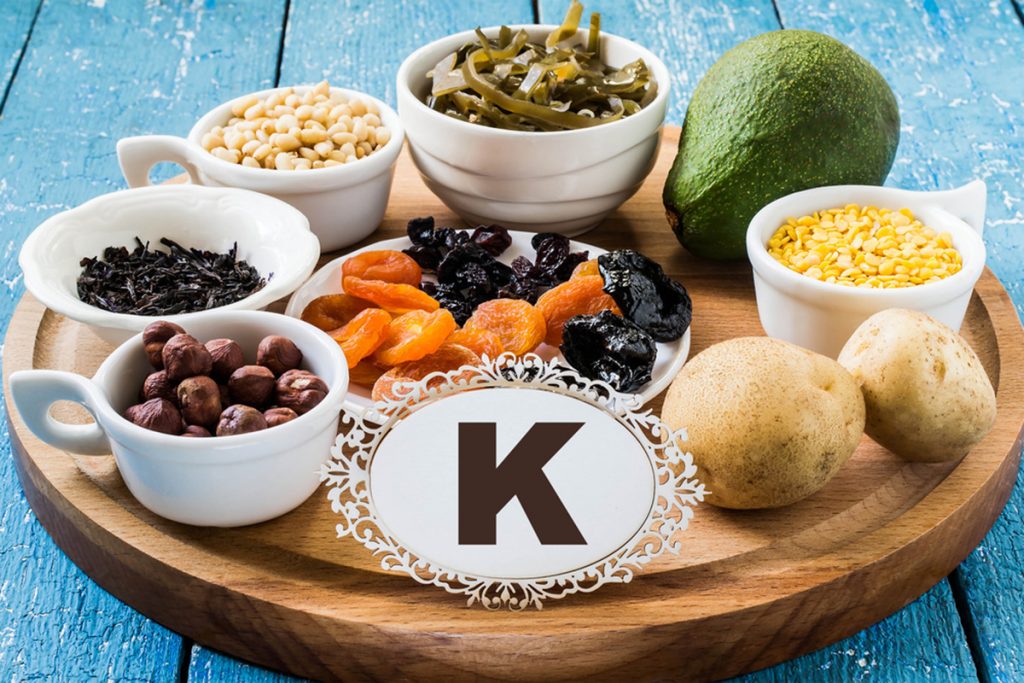 So getting enough is pretty important. But most adults (90%) don't meet the daily adequate intake. So let's look at ways to get in enough potassium.
You need more than a banana to meet your potassium needs. Most adults need between 2300-3400mg/day (pregnant women and some other factors increase potassium needs).
Getting in enough potassium can be deliciously easy!
Here are some of our favorite ways (excerpted from the better nutrition potassium menu)
Salmon Poke Bowl
3 oz salmon (308 mg)
1⁄2 cup cooked brown rice (77 mg)
1⁄4 avocado (245 mg)
1⁄4 cup edamame (169 mg)
1⁄4 cup cucumber (38 mg)
2 tbsp. seaweed (9 mg)
1 tbsp. pumpkin seeds (130 mg)
Total potassium: 976 mg
Stuffed Squash
1⁄2 acorn squash (748 mg)
1⁄4 cup lentils (182 mg)
1⁄2 cup boiled spinach (419 mg)
1⁄2 cup white mushrooms (111 mg)
1 garlic clove (12 mg)
2 tbsp. parmesan (36 mg)
Total potassium: 1508 mg
Almond Butter Banana Green Smoothie
1⁄2 medium frozen banana (210 mg)
1 cup cauliflower, frozen (320 mg)
1 cup coconut water (600 mg)
2 tbsp. almond butter (240 mg)
Total potassium: 1370 mg
Because labs don't tell you if your body gets an optimal amount of potassium daily, practitioners and their patients should use the better potassium evaluation to see if their current intake gives the body enough potassium.
You should not meet most of your potassium intake with supplements. Anything above 200mg of potassium should be approved by your practitioner (and any supplements should be shared with your practitioners).
If you are on a medication that affects potassium or are diagnosed with kidney issues, you should discuss your specific potassium needs with your practitioners.
---
Reprinted with permission.
Ashley Koff RD is your better health enabler. For decades, Koff has helped thousands get and keep better health by learning to make their better not perfect nutrition choices more often. A go-to nutrition expert for the country's leading doctors, media, companies and non-profit organizations, Koff regularly shares her Better Nutrition message with millions on national and local television, magazines and newspapers. Visit her website at ashleykoffapproved.com. Ashley is also available for nutritional consultations.