Reprinted with permission from Kymberly Williams-Evans.
Get your older adult clients ready for the rigors of tourism and active vacations with these training tips and pre-travel exercises.
Do your over-55 clients or class members want to travel for pleasure but need more strength, stamina and mobility? Do they worry they'll miss seeing the world because they lack physical ability?
If so, you can design a workout program specifically to help them build endurance, aerobic capacity and functional strength, whether for a road trip, for traveling abroad or for sightseeing nationally. Make a point of training older adults so they can get to the places they want to see and enjoy the experiences they want to have. You'll quickly capture new clients, boost your revenue and engage a huge niche that's largely untapped.
The Travel Challenge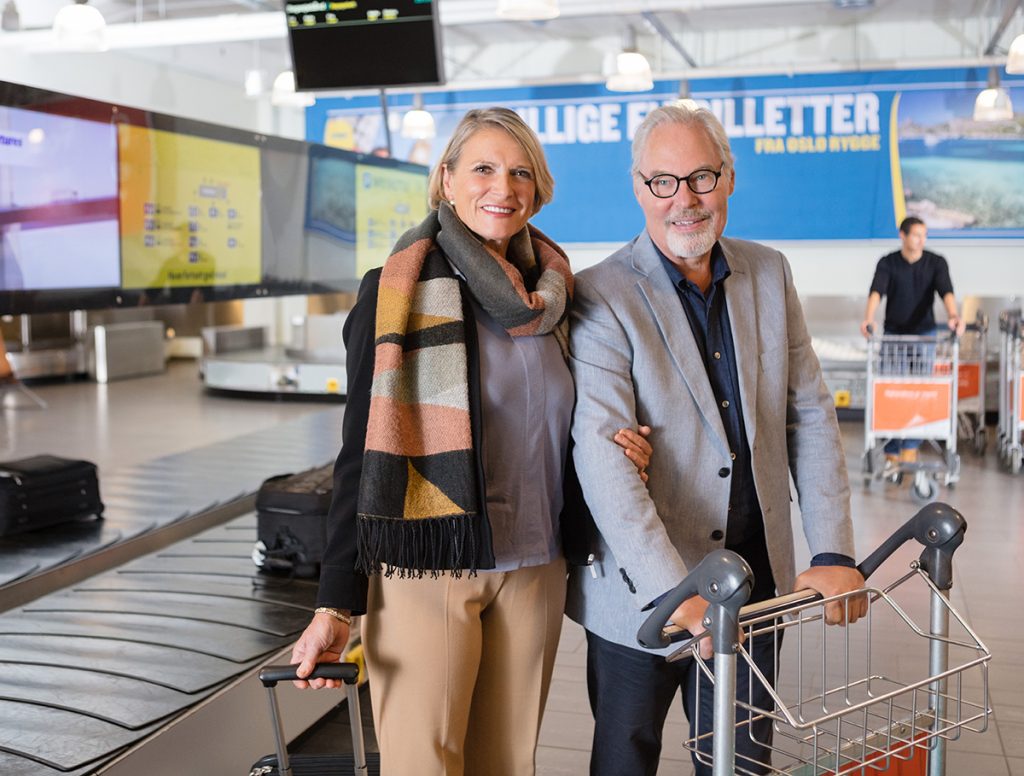 Older adults often lack the physical ability required to realize their travel dreams. Organizations focused on fitness habits—such as AARP—cite health issues and lack of energy as hurdles that stand between seniors and their destinations. Sedentary lifestyles pose one of the core challenges. Surveys conducted by the U.S. Department of Health and Human Services, for instance, show that more than half of people 65 and older are physically inactive (HHS 2017; ICAA 2018a). Moreover, when researchers from AARP asked baby boomers what kept them from taking all the personal trips they would've liked to take in 2018, health was the second-most-common barrier, after cost (Gelfeld 2017; Statista 2017).
In short, we have a lot of unfit older people who need your expertise to help them realize their leisure travel goals. Specifically, they need more functional strength, stamina and mobility. You can help by creating classes or sessions that match training with the way people move when on the road, in the air or on the tracks.
In my experience, older exercisers are more likely to flock to your travel training if you keep it short and sweet. For instance, I created a 2-month program called Fit2Travel© that schedules two classes a week and strongly urges clients to do more cardio training on their own. Admittedly, a 2-month lead time is a bare minimum: 8 weeks, twice a week, at 60 minutes per session is just 16 hours of training before they set off. Yet it is 16 more hours of activity-specific, directly transferable training than they might have had otherwise, so they're still better prepared for getting out and about.
Matching Exercises to Travel Needs
When you're designing travel-specific programs, start with a list of key physical demands.
What do your members want to do on their trip?
Will they be out in nature?
Navigating foreign cities and streets?
Hustling off ships for port tours?
With one-on-one clients, ask about their away-from-home plans and then list the functional tasks they expect to face. For group classes, check out "Sample Tasks and Physical Demands for Leisure Travel," below, which covers the most common leisure-travel activities. Next, tap into your knowledge base to assign functional exercises to match each travel task.
Want to learn more? Join Kymberly Williams-Evans for a free webinar on this topic!
---
Kymberly Williams-Evans, PhD (ABD) has taught fitness on land, sea, and airwaves covering 4 continents in 4 languages for almost 4 decades. Former faculty at University of California Santa Barbara in both the Department of Exercise and Sports Studies and English, she specializes in functional, accessible baby boomer group exercise. Kymberly has been in the fitness industry since the first aerobics studio opened — with her — in Europe back when leg warmers were the rage and before the Berlin wall fell. Her latest program, Fit2Travel, helps others travel with energy and ability