Technology really has changed our lives for the better – and for the worse. The implications of our emerging and overwhelmingly sedentary lifestyle are now only beginning to become apparent to us as we see the obesity crisis emerging as the first "real" medical and health emergency of our time. The long term consequences of this evolving – and expanding – process will be a challenge that we will ALL be affected by on some level in the years ahead. Diminished life expectancy and quality of life, the increasing numbers of people who will suffer from a wide variety of preventable chronic diseases, and finally, the premature loss of life WILL be significant if we can't find a "way out" of this complex predicament.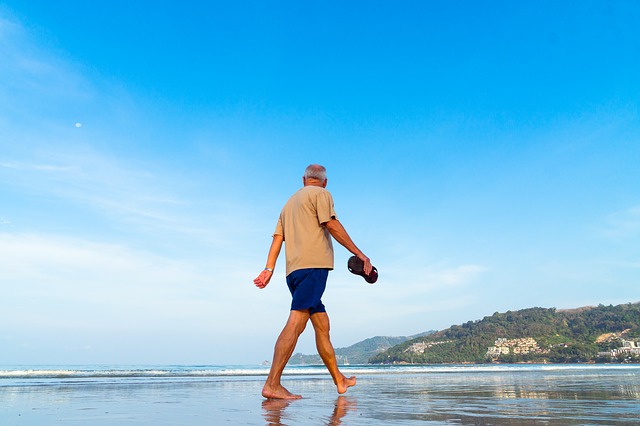 Being physically active was always a part of our societal makeup in the first two hundred years of our history due to the nature of work and the lives we had to lead just trying to survive in a world without conveniences and support networks that eventually came into being in the second half of the 20th century. In the last twenty years of my lifetime, the world has turned into the "sitting of America". What are the underlying problems we will be facing and how can we address them in order to effectively solve them? That is the question, isn't it? The answers will emerge over time in the "dialogue" that WILL eventually occur among the parties that CAN help bring about permanent and positive change to people's lives. Part of the answer lies with each of us in the fitness profession. We MUST define for ourselves how to "translate" what we love into "doable" solutions for those we train and teach. We have to become the change "we wish to see in the world" – one person at a time.
Discussion
The world is complicated by different and opposing points of view. The "post Bush years" have shown us conflict and anger on levels never before seen in our political discourse. We now call it "gridlock" and throw up our hands at the very mention of healthcare and reform. The truth is that approximately 80 million people born into the "baby boomer" generation will be reaching 60 years of age (including my daughter who was born in 1971) in the two decades ahead.
I see the need to have community based "conversations" about the delivery of healthcare to people and how to make it affordable and accessible – and most importantly – understandable. I became a personal trainer in 1990 with my first client and during the period of 1988 to 2011 I did NOT have health insurance because I couldn't afford it due to the nature of my uncertain and fluctuating income – AND the cost for coverage for those over forty.
I never made a "comfortable" living as a trainer because I was always struggling to build my client base, which as we all know, tends to expand and shrink depending upon a wide range of variables including the state of the economy (and jobs), people's motivation to hire a trainer, personal finances, and other related challenges. I was in my mid forties by the time I transitioned to the fitness profession and was already "old" and a part of the higher risk age groups that tend to pay significant percentages of their income to cover their health insurance costs. I am NOT informed – even today – as to what I will do in the future regarding this issue even though I now have Medicare and a companion program through Blue Shield to help cover me in the event something unexpected happens to me.  I am now covered by health insurance and relatively well informed on health and fitness issues and that still DOES NOT qualify me to be a primary resource for solving this problem. However, I WILL make it my business to be a "part of the solution" and this time I am counting on the fitness profession to NOT be an "afterthought" in the discussion! How does that sound to you? It will take, as Hilary Clinton said a while ago in one of her books, "a village" to tackle this massive challenge.
Conclusion
In my book, I describe (what I BELIEVE will work) a concept whereby we bring the "major players" to the table in order to "seize the moment" and save lives in the process. First, we ALL have to agree that it is NOT OK to just "let people die" because they lack health insurance. Second, we have to agree that prevention means MORE than "testing" for diseases and that learning to make better choices (and establishing new priorities) in our daily lives, becoming conscious of our challenges, and FINALLY taking responsibility for all of them is CRITICAL. Third, we have to understand the MAIN ISSUE to be handled WILL be about MONEY (and how to pay for medical services) and we will have to always remember that lives will be at stake with whatever we decide. Fourth, it will take a "cooperative effort" on all our parts – and compromise – among the major "players" (the insurance industry, medical profession, government at ALL levels, the pharmaceutical industry, business and corporate America, health related non-profit agencies, and finally, each of us in our own communities) to decide what it is we are going to do "to fix the system" so that it works for ALL of us – not just a few of us.
My health insurance program over the past 45 years has been my exercise, fitness, and running program – even when I was covered at work during my corporate years. In the intervening years from college to the present time, I have NEVER been in the "system" because I stayed healthy. I am the EXCEPTION – not the rule. What do we DO with all the aging people who aren't like us – or me – when the time comes to treat them for "whatever ails them"? This is the BIG question we will be facing in the years ahead as we age and I AM betting on my approach with HEALTHY AGING as being one of the KEY components of the solution! Will YOU commit yourself to this journey with me today? NOW is the time and THIS is the place! We ARE the ones who truly CAN make a difference – and save lives in the process!
Reprinted with permission from Nicholas Prukop.
---
Nicholas Prukop is an ACE Certified Personal Trainer & a Health Coach and fitness professional with over 25 years of experience. His passion for health and fitness comes from his boyhood in Hawaii, where he grew up a swimmer on Maui. He found his calling in writing his first book "Healthy Aging & You: Your Journey to Becoming Happy, Healthy & Fit" and since then he has dedicated himself to empowering, inspiring and enabling people of all ages to reach for the best that is within them and become who they are meant to be – happy, healthy and fit – and be a part of a world where each person can contribute their own unique gifts to life.