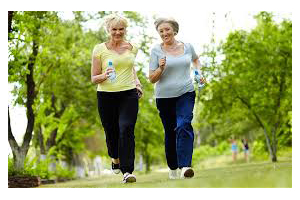 There is an opportunity for wellness and wellness coaching to impact the lives of millions of people in a life-saving way. 79 million Americans are estimated to have a condition called pre-diabetes. Usually symptom-free, without intervention they will develop full-fledged Type II diabetes within ten years and possibly endure physical damage to their heart and circulatory system along the way. Yet, according to the American Diabetes Association, if a person is successful at lifestyle improvement they can completely avoid the onset of diabetes 70% of the time.
A 2010 study on pre-diabetes in the American Journal of Preventative Medicine shows shocking news. They found that in 2005-2006 almost 30% of the U.S. adult population had pre-diabetes, yet only 7.3% of the pre-diabetic people were aware of it! About half of those with pre-diabetes reported engaging in some kind of risk-reduction behavior, but only about one-third of those with pre-diabetes had received advice from their healthcare provider about the lifestyle behaviors they could change. Researchers found adults with pre-diabetes were more likely to be male, older, and have lower educational status than those without the condition. They were also more likely to have an immediate family member with diabetes.
Reaching this population of vulnerable people will take a multi-layered effort across society and the healthcare system. The first step in this preventative approach is to increase awareness through accurate diagnosis. There is no substitute for the annual medical exam. Physicians can determine if one has pre-diabetes by testing your blood glucose levels. However, there needs to be follow through on the physician's part (or their clinic/office) to both advise and, ideally, connect their patients with lifestyle improvement/behavioral change resources that can help them be part of that 70% possibility of success.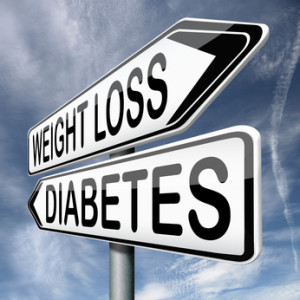 We can encourage clients, friends, people we know to take charge of their own health starting with awareness of what is going on inside of their own body. A very successful approach to wellness is called "Know Your Numbers" and makes good sense for all of us. It urges us to know our scores (and what they mean) on five indicators: blood sugar levels, blood pressure, cholesterol levels and body mass index. Checking these numbers regularly, even if you don't feel sick can help you avoid these silent killers.
The lifestyle improvements required to avoid pre-diabetes developing into diabetes are actually quite basic.
• Improve one's diet,
• lose weight
• and become more active.
Adding thirty minutes a day of moderate exercise, like walking, can have astounding results. Combined with a 5-10% weight loss studies found that such lifestyle changes yielded a 58% reduction in diabetes.
From the awareness that one may be pre-diabetic to achieving lasting lifestyle improvement can be a challenging journey. It is a journey best taken in the company of others, not alone. Success at lifestyle change works best with a wellness plan that identifies the specific health behaviors you want to improve, keeping an objective record of your progress, and consciously developing the connections with others who can help support your journey. Wellness coaches can be the professional ally that is often lacking to help people succeed in lasting lifestyle change.
Group and individual wellness coaching for people who share this challenge should be promoted through workshops, seminars, and simple brown-bag wellness talks. Wellness coaches who want a niche within the field of health and wellness would do well to explore helping people with diabetes, pre-diabetes and those who would benefit from learning if they are, indeed, pre-diabetic. Diabetes educators who become trained in effective behavioral change methodologies (wellness/health coach training) can increase their effectiveness tremendously.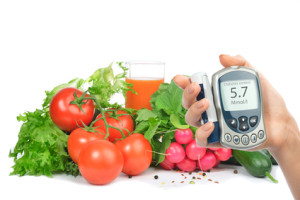 In many communities, healthy resources can be found for help identifying and educating around pre-diabetes, most offering screenings and educational classes on a sliding scale basis. Hospital's Diabetes Education departments offer classes on pre-diabetes and more.
Most professional articles on diabetes, and pre-diabetes, focus on science and statistics. We all need to remember the human element here. While people with well-managed diabetes can live lives of thriving, not just surviving, the disease can inflict some of the worst suffering imaginable. We're not just holding down healthcare costs with our wellness work, we're doing our best to help people avoid the pain and misery of diseases like diabetes and live the healthiest lives possible.
---
Reprinted with permission from the Real Balance Wellness Blog.
Michael Arloski, Ph.D., PCC is a licensed psychologist, Professional Certified Coach (ICF) and a Certified Wellness Practitioner. His work as a professional coach with Real Balance Global Wellness Services includes coaching people to achieve more of their potential in three areas: wellness coaching; leadership coaching; and mentor coaching of aspiring coaches.