A recent report in Forbes Magazine by writer Unity Stokes discusses the recent issues concerning the validity of blood tests results from a Silicon Valley lab company called Theranos. Theranos was founded by a 30-something Elizabeth Holmes, who garnered over $5 billion from investors to launch her company that promised blood from finger sticks vs. whole venous blood draws. This year her company was investigated by the Department of Justice for investor fraud. Today Theranos has little investor value, but Ms. Holmes helped launch the consumer based blood lab model – in which patients can order blood labs from online companies when they want – essentially taking away a physician-ordered medical procedure.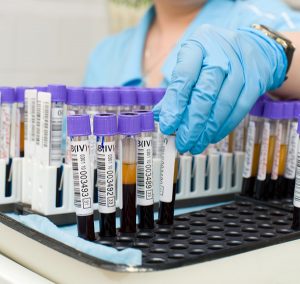 While it may not mean too much for medical fitness professionals today – it should. There are two reasons. Even though Theranos is not the top dog in the blood lab industry now – they have changed the way we think of blood labs in general.
The big picture here, as explained by Stokes in his article, is that whatever the endpoint is for Theranos, consumer based lab testing is here to stay and will be one of the fastest growing areas of healthcare.
Simply put – consumer based blood lab companies allow patients to log onto web sites and essentially become "members" of an online community. Their membership allows them to receive blood labs independent of their physician referral.
Why is this important? For the Medical Fitness Professional – it is the game changer that they have been waiting for. Over the past 25 years they have pushed the terms "post rehab exercise" and "clinical exercise" to allow trainers to move into the health care environment.
While performing duties that may in some cases seem similar to physical therapy (in the eyes of the uneducated observer) they are now able to have a piece of health care that they can use to further their development of the clinical exercise realm.
Blood labs will allow personal trainers, health coaches, health nurses, sports conditioning coaches, and exercise physiologists to refer their clients and athletes to blood lab companies online and directly test the effects of an exercise and sport program on their health.
According to StepOne Health CEO Craig Brandman, MD – over 90% of healthcare decisions are make by the results of blood labs, and in sports medicine – we can only imagine looking at blood labs on an on-going basis to see how our prescribed exercise (or sport) program is doing on blood lab parameters.
Take diabetes for instance – in athletics or health improvement, the basis for medical decision making is in two critical areas – fasting and post blood glucose testing with a home monitor and long term care regarding the glycosylated hemoglobin (A1c). These tests are crucial to seeing how improvements are doing in overall diabetes health. The first test – the home glucose monitor – can be used in any health club and by anyone. The A1c test is a lab test and is usually prescribed by a doctor – until now.
Dr. Brandman and myself have been in communication for some time to bring StepOne Health into the realm of the health and fitness profession. As a former medical researcher – I can't agree more. With cancer patients, weight management, hormone management, cardiovascular risk patients, and most others, the ability to manage blood labs may be the most important element in showing others in health care the benefits of exercise and sports training at any level.
Sports training programs rely on physical performance markers, injury status, range of motion, and other elements to see the improvement in athletes. Blood testing allows them to not only measure acute markers (blood glucose, lactate, etc.), but to look at markers such as Creatine, Testosterone, and BUN levels and prescribe fitness accordingly.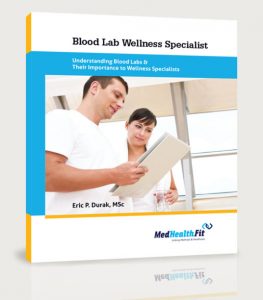 How will this come to pass? In my conversations with Dr. Brandman – we are working on two fronts. First is to enhance the education of health and wellness professionals as a whole. The Blood Lab Wellness Specialist course was launched in February of 2016, and it allows heath and wellness professionals to have a baseline understanding of the blood lab process. Second – StepOne Health will be creating a referral-based system whereby Medical Fitness Professionals and coaches can directly refer clients to the StepOne Health portal and become part of the referral family. This will include discount rates on blood panels, referral fees for professionals, genomic testing profiles, and online coaching when needed. In my opinion, it is the single most important step in bringing wellness and fitness into today's health care system as any single faction.
I recently had the opportunity to interview Dr. Brandman about the issues concerning healthcare. In his opinion, health and fitness professionals SHOULD be referring clients to blood work. The more clients know about how their fitness impacts their overall health status, the better. See the interviews with Dr. Brandman on my medhealthfit YouTube Channel here:
https://www.youtube.com/watch?v=NFco-TrQ_hw
https://www.youtube.com/watch?v=O7IFebUXpXU
Lastly – the profession of medically based exercise is steeped in our tradition of sports medicine. Allowing for blood lab data (under HIPPA guidelines of course) to steer the course of exercise programs makes for formidable outcomes measures and research. It will allow practitioners to absolutely have clear cut outcomes on the programs they are teaching and will only strengthen the association with medical practice groups, hospitals, and health plans, who are looking for the best opportunity to work with providers at the best possible pricing. It is a win for all parties – especially patients, who can see how exercise truly affects their health status.
For more information – log onto www.steponehealth.com and look over the web site.
For more information on the Blood Lab Wellness Specialist, visit medhealthfit.com/health-lab.
---
Eric Durak is a pioneer in the post rehab movement. He has worked in personal training, medical research, environmental health, and is the author of numerous industry certification courses, such as the Cancer Fit-CARE program / coaching program, Fitness Medicine, Wellness @ Home, The Insurance Reimbursement book for wellness professionals, and recently – the Blood Lab Wellness Specialist. See all of his programs at the medhealthfit.com web site.
References
http://www.forbes.com/sites/unitystoakes/2015/11/04/despite-clamor-surrounding-theranos-the-entrepreneurs-vision-of-transforming-diagnostics-is-near/
http://www.inc.com/magazine/201510/kimberly-weisul/the-longest-game.html
http://www.wsj.com/articles/theranos-is-subject-of-criminal-probe-by-u-s-1461019055