When I was in graduate school, cardiac rehab was THE big issue in exercise science. Most graduates who wanted to work in clinical chose cardiac rehab as their mainstay. However, much of the discussion about the medical benefits of exercise changed in the late 1980s when Dr. David Nieman from Appalachian State University published the first in a series of reports on exercise and the immune system. In my opinion, Dr. Nieman changed the conversation on exercise as his research looked at one of the first biological mechanisms for change in the body due to acute and chronic exercise.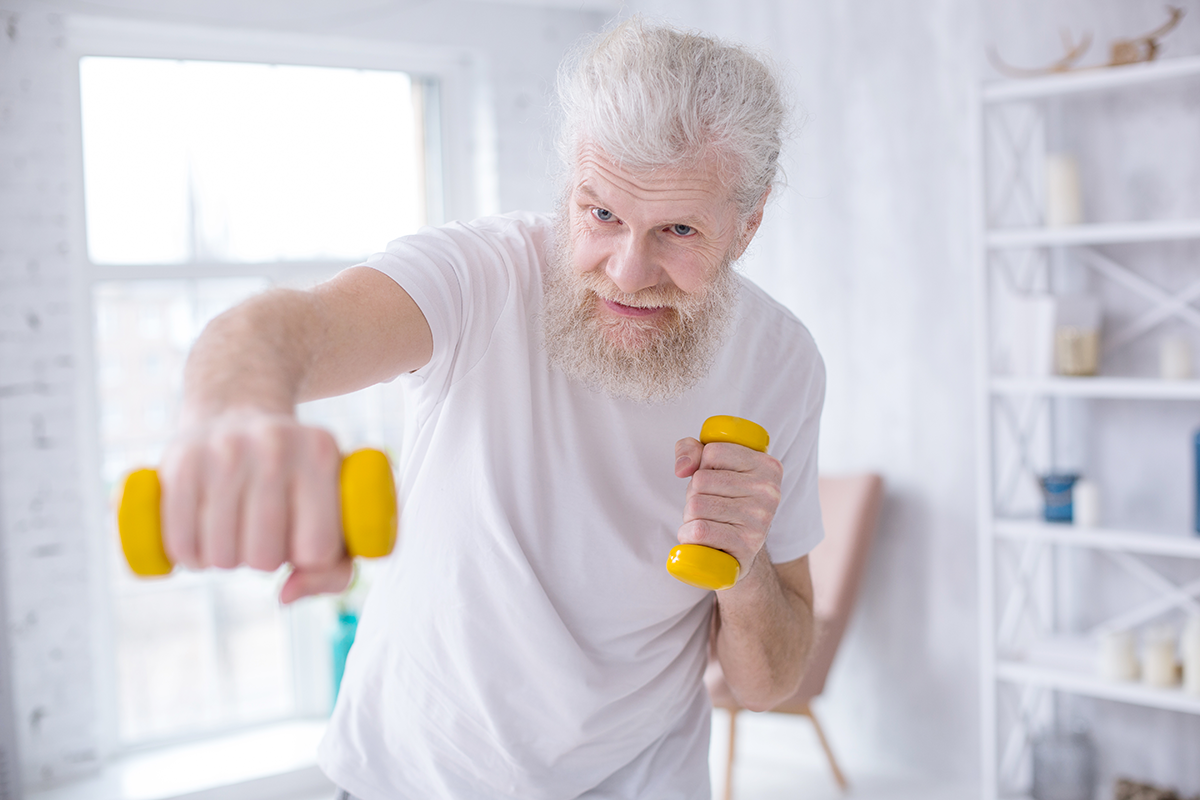 The State of Immunity
Why are we discussing exercise and the immune system? Because thirty years and hundreds of papers on the effects of exercise on immune enhancement, we are still as a nation not educated (let alone convinced) that exercise should be a mainstay of maintaining and improving overall health – especially in persons with infectious disease.
Let's look at some of Nieman's work. First, Dave was a marathon runner, who noticed that after long races he and his friends felt "drained" and some came down with colds. He took blood samples pre- and post-marathon race and found on numerous occasions that specific immune cells such as lymphocytes dropped dramatically after races – leaving persons (himself as well) more likely to come down with colds. So, his response was to train accordingly and get plenty of rest in days after races.
His second area of research looked at the chronic effects of exercise on the immune system, such as white cells, natural killer cells, and other specific immune groups. His conclusion after his research is that exercise does stimulate immune cell function, and this may help in persons with cancer (immune damage due to chemotherapy), and other metabolic diseases.
Today's Immunity
Over this same 30 years the nation has gotten fatter, lazier and sicker. To the point where many people have no idea that their diet and exercise regimens can actually improve their immune function – so they resort to medications.
Today we are faced with a COVID infectious disease, where many people literally fear for their lives. The crux of this report isn't to cherry-pick statistics, or to point fingers, but the bottom line is that persons who are physically fit suffer much less severe symptoms of COVID, the flu or other infectious diseases than sedentary counterparts.
The immune system is one of the strongest areas of biology that cement the strength of regular exercise. Along with changes in blood chemistry and telomere length, immune changes represent one of the foundations of clinical exercise benefits for young and old. Especially old.
Why Americans Should Start Exercising
Physical fitness has been left out of the discussion relating to COVID. This, along with proper nutrition and supplementation are not only NOT mentioned in the media, but many are disregarding the basics in favor of specific medical therapies.
Exercise should be touted if not for just ONE area of concern – and that is obesity. As one of the main comorbidities for severe COVID, losing weight would reduce severity in many people. This alone would reduce the burden of the disease from a death, healthcare expense and severity aspect. Of course, there are other complications relating to COVID, but in general, exercise has many positive effects, with few side effects. Its contribution to enhancing immunity is one of the biggest attributes.
Using proper assessment and outcome metrics, trainers and coaches can correlate the effects of their programs with other health and medical scores (such as a change in blood sugar or blood pressure each session, or loss of body fat over a one-month period). These are important because they will correlate to changes in overall blood labs, which will have both an acute effect (reduction in the risk of heart attack, stroke, or asthma attack), or long-term effects, such as reduction in diabetic complications, risks of falls, and peripheral vascular disease. Trainers may not understand just how powerful regular exercise can be for specific medical populations, but since the 1970s, the data is clear that exercise has an effect on almost every type of medical condition – even relatively new conditions to exercise training such as autism and Ehlers-Danlos Syndrome.
If we understand that just a moderate amount of exercise will improve circulation enough to enhance the immune system, then we should be detailing it to new members as they come into the health club setting.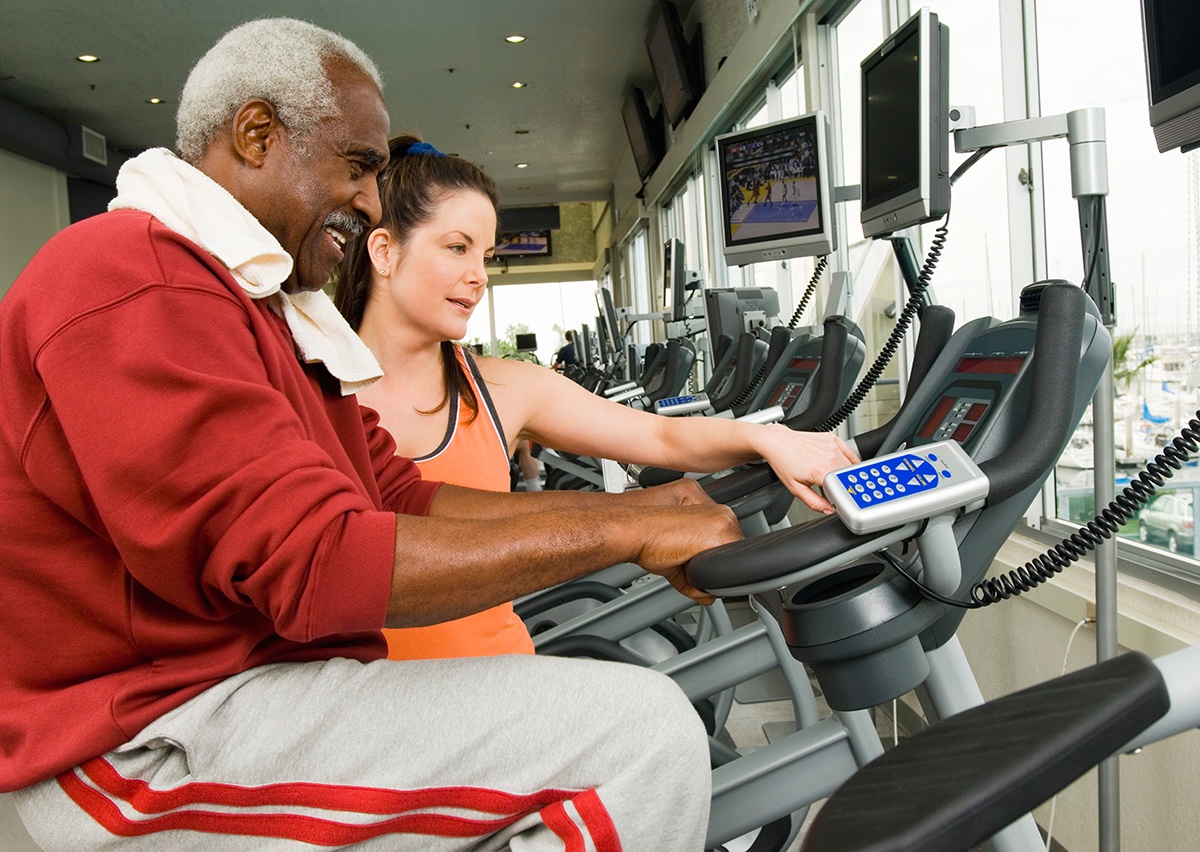 Why Health Clubs Need to Open – and Stay Open
Even mom and pop clubs can play a role in improving health.  The first is to have a member tracking system that can keep people coming to the club, at least twice a week. For health's sake, perhaps 3-4 days per week would be preferable.  The "essential" label is a bit misleading because there are no true metrics for what an "essential" business may be (outside of trash collection, medical triage, and grocery stores). Clubs can position themselves through medical fitness and in the near future, have the technology and assessments necessary to look at health outcomes as persons who normally would not be in a health club see the benefits of a medically based program that will cater to their needs while improving their health along the way.
---
Eric Durak is the President of MedHealthFit, and founding partner in the Fitness Is Medicine Initiative. He is a 35- year veteran of the health industry. He has worked for health clubs, medical research centers, and continuing education. He has been at the forefront of the medical fitness movement and appreciates the opportunity to work with MedFit Network to move medical fitness to the forefront of health care.  Email him at edurak@medhealthfit.com
References
Nieman, DC.  Moderate Exercise Improves Immunity and Decreases Illness Rates.  2011.  Am. J. Lifestyle Med.  https://doi.org/10.1177/1559827610392876.
Oldridge, N, Pokosh, M, Grace, SL.  A systematic review of recent cardiac rehabilitation meta-analysis in patients with coronary heart disease or failure.  2019.  Future Cardiol.  15(3):227-49.  DOI: 10.2217/fca-2018-0085
Russek, L, Simmonds, J.  Evidence-based rationale for physical therapy treatment of children, adolescents, and adults diagnosed with joint hypermobility syndrome / hypermobile Ehlers-Danlos Syndrome.  The Evidence-Based Rationale for Physical Therapy Treatment of Children, Adolescents, and Adults Diagnosed with Joint Hypermobility Syndrome/Hypermobile Ehlers-Danlos Syndrome (for Non-experts) | The Ehlers Danlos Society : The Ehlers Danlos Society