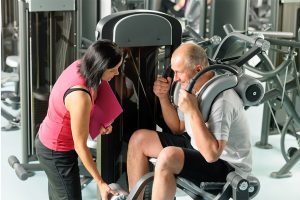 I am reading a recent article by Jonathan Mike (in PFP Winter 2019 issue) regarding scope of practice for personal training.  I feel that I should respond to this for a couple of reasons – first to add some clarity to his foundation of SOP in wellness, and second, because I have published on this issue since 1991, so I feel I have some history and expertise in the area.
My first stab at scope of practice was for clinical exercise physiologists in the late 1980s.  I had worked in a medical research institute applying my skills as a personal trainer to groups of diabetic patients – type 1, type 2, and gestational.  Problem was – little to no data on the effects of aerobic machines, strength training, or FITT principles on diabetic control or safety was published at that time.  Thus – the scope of practice for exercise and diabetes was born.  About four years later, I was developing one of the nation's first exercise programs for cancer survivors.  Outside of the preliminary work of the late Meryl Winningham – no health club/strength/progression data on this group existed either.  So – the scope of practice for exercise and cancer was born as well.
My point here is that scope of practice should follow guidelines – and judging by the references below, there are lots of guidelines from many credible organizations, there still is an individual slant on how any exercise is programmed and prescribed.
However, as the era of medical fitness comes into its own, the issue of scope of practice (SOP) is being written about in various periodicals and blogs.  I would like to weigh in from a historical and common-sense perspective, in hopes of allowing individual trainers, business owners, and club management to understand what's going on in this space is it continues to grow.
Thirty years ago, trainers were looking to physical therapy as a "comparison" as to what they do.  Various SOP documents and licensure laws popped up in California, Maryland, and Louisiana.  Let's start with scope of practice.  One of the finest versions of SOP was written by the late Dr. Mel Siff in 1988 in the Journal of Personal Training.  He listed all of the elements of training in document that was over six pages in length.  It has not been replicated to such an extent over many years.  However, it outlines the practical applications of safe and effective personal training without laying out a specific game plan for personal training.  This is a key element of proper programming in any aspect of the fitness profession – not to dictate the type of exercise, but the health, sports, or medical outcomes you are seeking from your clientele.  Personal training scope of practice is highlighted in many of the references below – but the main aspects include proper and progressive exercise, safety (always), and proper outcomes via regular assessments, surveys, and training regimes.  This has sadly been one of the most misunderstood and least applied aspects to how training is performed.  However – that is changing.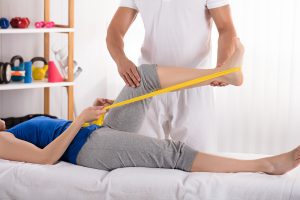 A recent report from Marshall and Groves looks at the effect of health club medically-based training programs on six different conditions.  This is a landmark study for the health club profession, and should stand as the first study of its kind that looks at health outcomes within the club setting.  One of the issues in the Marshall study is that all groups of medical conditions were given the same standardized exercise prescription from the staff.  I'm not sure why – because there are studies that show the benefits of both aerobic conditioning and strength training for cancer survivorship – either used together or separately.  The outcomes were enhanced strength, endurance, quality of life, reduced fatigue and pain levels, and reduced medical interventions.  All tremendous outcomes – independent of the type of exercise applied.  This is true of yoga and Pilates – both of which fall out of a traditional "sports medicine" exercise prescription, but both of which have a high level of improvement in physical function, and reduced medical interventions based on their use.
Scope of practice in personal training will always be a much-discussed topic.  And it's a good thing.  Trainers like Jonathan Mike are wanting the profession to be looked at with respect.  I don't blame him.  As a watchdog for the industry – he will get professionals talking (like in this article), and more importantly – thinking.  About how they can do what they do better – to attract more clients, but to keep their current clients fit, safe, and healthy.
---
Eric Durak is President of Medical Health and Fitness.  He is on the advisory board for MFN.  He worked as a personal trainer for over 20 years, starting in the mid- 1980s, and is one of the first in the health industry to apply personal training to diabetes care, pregnancy, and cancer survivorship.  Contact Eric at edurak@medhealthfit.com.
References
Mike, J.  Blurred Lines.  Personal Fitness Professional.  Winter, 2019.  Pg. 18-19.
Siff, M.  Scope of practice in the fitness profession.  Journal of Sports Science, 1983, pg. 2-19..
Marshall, TF, Groves, JR, Holan, GP, et all.  Feasibility of Community-based Supervised Exercise Programsto Engage and Monitor Patients in the Post Rehabilitative Setting.  Am. J. Lifestyle Medicine.  Jan. 2018.  https://doi.org/10.1177/1559827617750385
http://practice-center.com/2015/06/scope-of-practice/
https://www.fitnessmentors.com/chapter-1-role-and-scope-of-practice-for-the-personal-trainer/
http://www.becomingatrainer.com/personal-training-scope-of-practice/
https://www.ideafit.com/fitness-articles/personal-training/personal-training-ethics-scope-of-practice
https://www.nsca.com/education/articles/ptq/a-swot-analysis-of-the-scope-of-practice-for-personal-trainers/
http://www.trainerexam.com/chapter-1-role-and-scope-of-practice-for-the-personal-trainer/
https://drjohnrusin.com/manual-thearpy-personal-trainer-scope/
https://journals.lww.com/acsm-healthfitness/Fulltext/2012/01000/The_Legal_Aspects__Scope_of_Practice.10.aspx
https://journals.lww.com/acsm-healthfitness/FullText/2015/07000/Current_Perspectives_About_Scope_of_Practice.11.aspx
https://journals.lww.com/acsm-healthfitness/Abstract/2019/03000/CONNECTING_HEALTH_CARE_AND_HEALTH_AND_FITNESS.6.aspx
https://www.researchgate.net/publication/288327851_The_scope_of_practice_for_the_personal_trainer
https://www.livestrong.com/article/13716107-fitness-cant-just-be-for-the-rich-these-organizations-are-making-fitness-accessible-to-low-income-americans/