"I want to know how good the [fitness professional] is at their art and science of progressing people through exercise." 
These words were spoken by a physician who regularly refers his patients to fitness professionals. In 2019 and 2020, I spent ten months surveying and interviewing physicians and fitness professionals at a New England healthcare organization. This healthcare organization has had an exercise referral network in place for over a decade, and averages about thirty-five exercise referrals per week.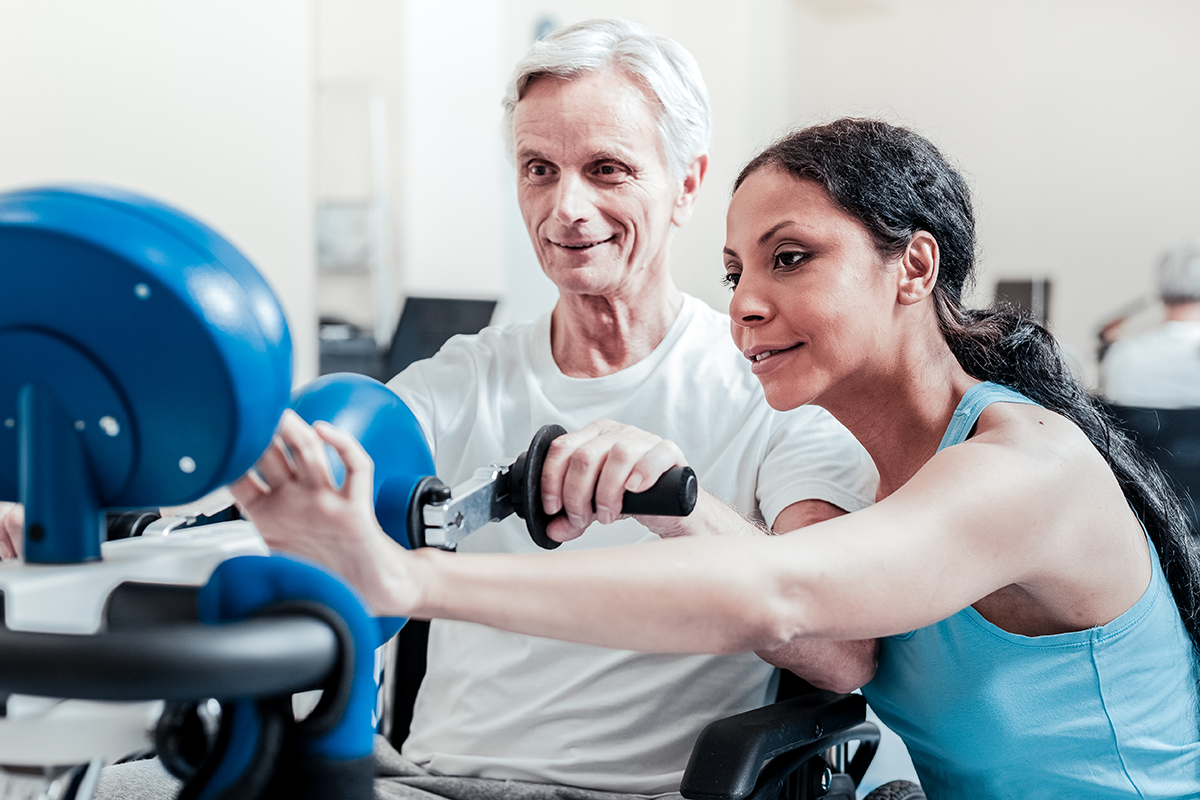 As part of the exercise referral network, physicians were able to refer patients to community-based fitness centers and professionals, as well as a hospital-affiliated facility. The hospital-affiliated facility has four programs: an 8-week exercise program for post-rehab (muskuloskeletal, cardiac, and pulmonary); a 13-week fitness, nutrition, stress management and behavior modification program; a 12-month weight management program; and a 3-month cancer recovery program. Its program staff were registered dietitians, personal trainers, and health coaches.
The purpose of my research was to understand physicians' and fitness professionals' perspectives on physician exercise referrals and the impact on patient behavior change. Not enough physicians provide exercise referrals to their patients, and my research revealed a clear opportunity to address barriers to referral. In addition, physicians are less comfortable referring their patients to community-based fitness facilities and professionals than they are to hospital-based fitness facilities and professionals. Raising physician familiarity with, awareness of, and confidence in fitness professionals can help build physician trust in their capabilities. This is especially true for fitness professionals who have expertise and experience working with special populations, including people with different injuries, disabilities and diagnoses.
"Physicians want to know that [their patients] are exercising in a place where, if anything bad or adverse were to happen, they are in good hands." ​ –Fitness Professional 
Join me for my upcoming webinar with MedFit, where I'll speak more on this topic as part. I'll discuss ten steps that fitness professionals can take to become professionals that physicians trust to take good care of their patients. These steps focus on facilitating communication between physicians and fitness professionals about patients' progress and outcomes, as well as raising physician awareness of the professionals' capabilities. Join me as I walk through how to develop A Pipeline of New Clients Through Physician Exercise Referrals.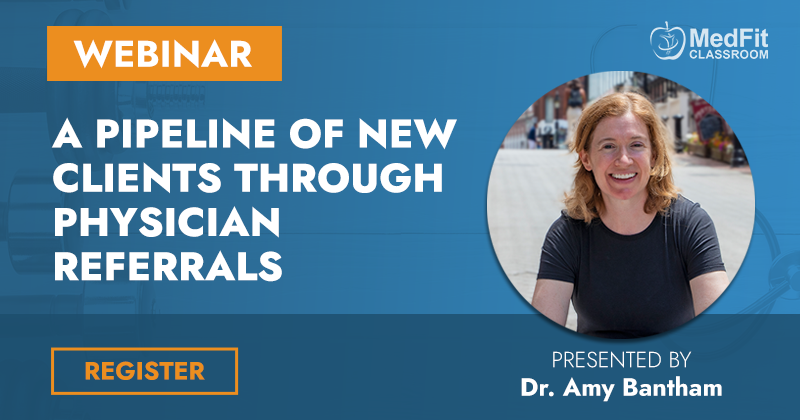 ---
Dr. Amy Bantham has 20 years of experience working in consulting, health & fitness, and healthcare. She is the CEO/Founder of Move to Live®More, a research and consulting firm addressing physical inactivity, obesity, chronic disease, and social determinants of health through cross-sector collaboration and innovation. 
Amy holds a Doctor of Public Health from the Harvard T.H. Chan School of Public Health, with concentrations in Health Communication and Obesity Epidemiology & Prevention. Her doctoral research focused on physician exercise prescriptions/referrals and patient exercise behavior change. She is a certified group exercise instructor, personal trainer, and health & wellness coach. She also holds a Master of Science from Northeastern University, a Master in Public Policy from the Harvard Kennedy School, and a Bachelor of Arts from Yale University.