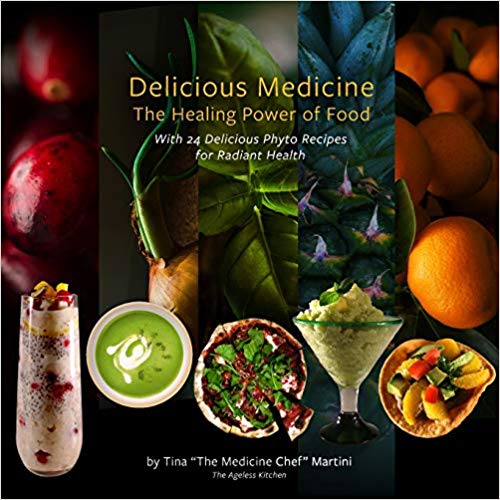 This was one of my dad's favorite recipes. We used to enjoy it on Sunday, as a special brunch treat. Strawberries and blackberries work well, too. The dumplings are light, with the tang of cheesecake, from the buttermilk. Remember, no peeking! You're steaming the dumplings and sealing in the flavor.
Dumplings:
1 cup Gluten Free all purpose flour
1 tbsp Coconut Palm sugar
2 tsps baking powder
Pinch of salt
½ cup butter, softened Earth Balance Vegan Butter works well, too.
1/2 cup Buttermilk
1 to 11/2 cups water
1 quart fresh or frozen Blueberries, or a mix of your favorites
2 tsp lemon zest
1 tsp fresh Lemon juice
Coconut milk ice cream or your favorite nut cream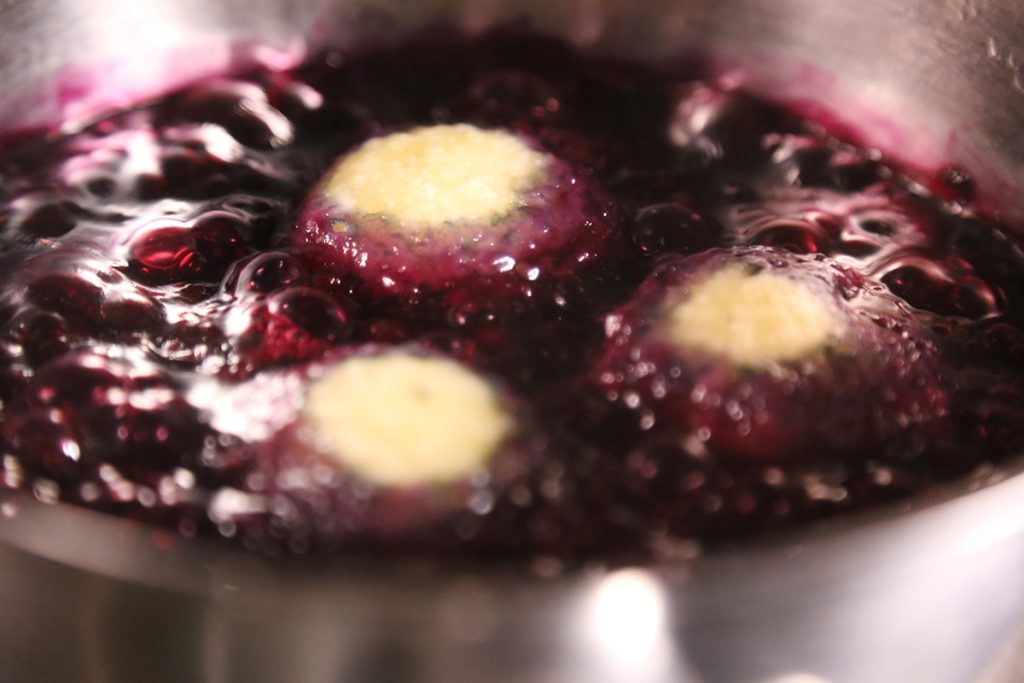 DIRECTIONS
Stir flour, 1 tbsp sugar, baking powder and salt together into a medium bowl.
Cut butter into dry ingredients, using a pastry cutter or fork.
Add milk to form dough, set dumpling dough aside, covered with a damp kitchen towel
In a large saucepan, combine 1 cup water and berries. If the berries are too thick add the reserved water.
½ cups sugar, lemon zest and water and bring to a boil.
Gently drop dumplings dough by the tablespoon onto the boiling berries
Cover pot, reduce heat to low and cook slowly for 20-30 minutes.
Do not remove the lid before 20 minutes and do not stir dumplings.
Serve with Coconut milk ice cream or your favorite nut cream
Handy Hint
No buttermilk? Staying with a Vegan nutrition plan? Use your favorite plant-based milk. Add a tablespoon of lemon juice to the premeasured milk. Set aside for 10 minutes. Voila! Vegan (or not) Buttermilk.
Phyte Facts
Blueberries are at the top of the Delicious Medicine list. Science has shown that staining our cells with blueberries, makes it virtually impossible for cancer to grow. The purple color represents the presence of Anthocyanins. The antioxidant activity is very strong, has healing effects on the urinary tract, slows the effects of aging, specifically sun damage, and is one of our greatest hopes in finding a cure for Macular Degeneration.
Quality organic buttermilk contains enzymes that help balance our gut and intestinal tract. There is much research into the gut microbiome, and all of its functions. This is the home of your immune system. It's the beginning of the absorption process. There is a huge market today for antacids and digestive related medicines. People are living with so much pain and discomfort from stress-related stomach and bowel disorders. The plant-based diet encourages a variety of good bacteria. Variety is very important in achieving a strong and diverse gut biome.
A small serving of Buttermilk can relieve constipation, whereas most dairy products contribute to bowel irritability and inconsistency. The small amount of fat in the buttermilk, as well as the digestive enzymes, maximize absorption from our plant-rich meals. Goat milk and cheese are great choices, too.
---
Affectionately referred to as The Walking Encyclopedia of Human Wellness, Fitness Coach, Strength Competitor and Powerlifting pioneer, Tina "The Medicine Chef" Martini is an internationally recognized Naturopathic Chef and star of the cooking show, Tina's Ageless Kitchen. Tina's cooking and lifestyle show has reached millions of food and fitness lovers all over the globe. Over the last 30 years, Tina has assisted celebrities, gold-medal athletes and over-scheduled executives naturally achieve radiant health using The Pyramid of Power: balancing Healthy Nutrition and the healing power of food, with Active Fitness and Body Alignment techniques. Working with those who have late-stage cancer, advanced diabetes, cardiovascular and other illnesses, Tina's clients are astounded at the ease and speed with which they are able to restore their radiant health. Tina believes that maintaining balance in our diet, physical activity, and in our work and spiritual life is the key to our good health, happiness and overall well being. Visit her website, themedicinechef.com