The rallying cry is, "Let's change healthcare!" From all corners of the medical universe, there is agreement that change is necessary. The biggest questions are, "What is the change?" and, "Who will make it happen?"
I don't pretend to have the answers, but I do know this: when there's a rallying cry for change, there's an opportunity for a pioneering effort to take hold, and the release of MedFit Professional Magazine is evidence of that effort taking shape.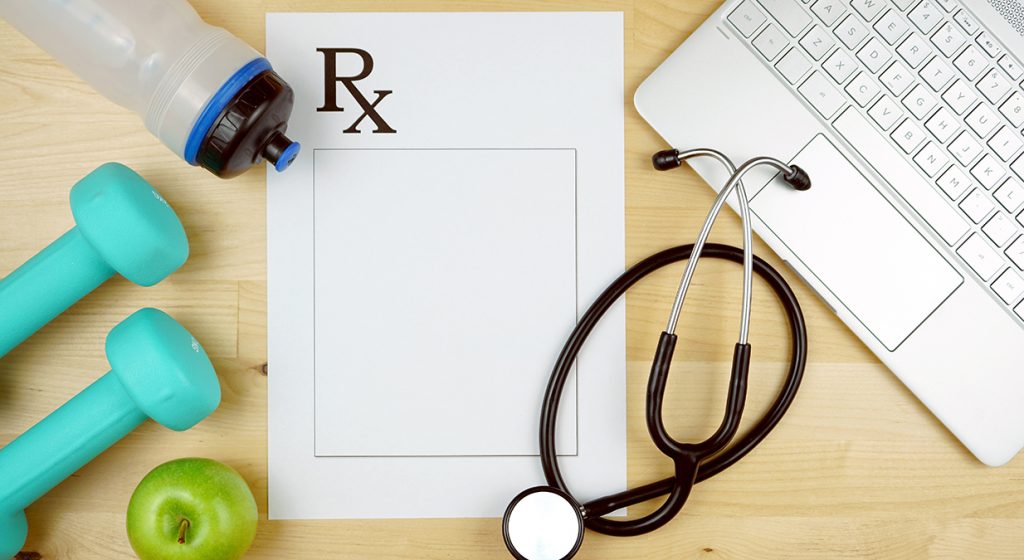 We live in a society of understandable impatience. In other arenas, we've witnessed near-instantaneous change. Breakthroughs in technology have altered the way we advertise, sell, purchase, and communicate; and innovations often restructure the landscape and the playing field in mere months.
Readjustment is vitally important for all entrepreneurs and flexibility has proven the most vital trait in businesses committed to longevity in this age of forced adaptation.
While the technological advances in medicine are astounding, and we've seen radical innovations in exercise equipment and fitness monitoring, shifts in optimizing healthcare are disturbingly slow to manifest; and that's for very good reason. When we talk about healthcare, we're talking about the most sophisticated machine in existence – the human body – and more specifically, we're talking about a sea of human bodies struggling to maintain the commodity we know as optimal health.
Doctors and health practitioners ideally work to empower patients to find systemic improvement, while fitness professionals seek to teach their clients to regenerate and recompose. These are anything but rapid processes. When we work to change the way a human body expresses the state of cellular condition, we have to work within the laws of nature, and in that lies part of the challenge.
The hunt for curative medications creates revenue, anticipation, and optimism, but we know that chronic disease cannot be "cured" by medication. If a treatment, surgical intervention, or injection could offer a sudden "fix," healthcare would indeed be revolutionized.
If true healthcare is linked to helping people find wellness, escape chronic disease with permanence, the only solutions proven to date are shifts in lifestyle, nutrition, movement, and mindset. While technological advancers seek "the miracle that will change medicine," we have the ability to access "the miracle" of human healing.
If we're going to truly pioneer entry into a new era, one in which medicine and fitness come together to provide effective interventions for human betterment, let's recognize the need for human change, shifts initiated by a collective of medical practitioners, and fitness professionals willing to behave differently.
Ideally, a simple message will resonate. Here is that message:
To the physician: See what you haven't seen. See the potential of helping patients return to divine health by connecting them with expertise in the realm of restorative exercise and nutritional interventions.
To the fitness professional: Do what you haven't done. Realize that the medical field, justifiably, does not recognize "the personal trainer" as a peer, a colleague, or a professional. Don't be offended by that truth but accept it as an opportunity for you to stand above mediocrity. Take the initiative and connect with medical professionals, respecting their skepticism, and prove the virtues of your newly found specialty – Medical Fitness.
Do we, the fitness professionals, truly have the power to "heal?" Yes. Here's what gives us the power. Most chronic diseases are (unintentionally) self-induced. Progression along the "disease continuum" is often reversible and by understanding how, together with physicians, we can facilitate adaptation in endocrine balance, cellular integrity, and metabolic processes. We can partner with medicine to reverse the epidemic of chronic disease.
Now, it's up to all of us. Let's make it happen.
This article was featured in MedFit Professional Magazine summer 2019 issue.
Subscribe to MedFit Professional Magazine to read more great content like this!

---
Phil Kaplan is a long-time fitness professional committed to helping individuals reverse chronic disease and has developed programs within the medical arena to bridge the gap between fitness and medicine and pave a pathway for change.