Here is the new Fall Slaw I'm serving at the winery. 🍂🍁 Guests order extra to-go, every day!
Ingredients:
½ head Green Cabbage, finely shredded
1 small Fennel Bulb*
2 Granny Smith Apples
½ cup Grape Seed Oil Mayo
¼ cup fresh Lemon juice
1 tblsp Apple Cider Vinegar
1 tblsp Honey
½ tsp Salt
½ cup Golden Raisins
¼ cup toasted Almonds
Directions
*Cut off the stems and feathery fronds of the fennel bulb and remove any bruised or discolored outer leaves. Slice bulb in half, and then into thin slices. Stack a few of the slices and run your knife across to create matchsticks.
Working with 1 apple at a time, quarter it and cut away the core. Starting with the rounded side, slice each quarter, thinly. Stack slices and run knife across, again to create matchsticks.
In another bowl, combine the mayo, lemon juice, apple juice concentrate, honey and salt. Whisk together. The dressing should be both sweet and tangy and the consistency should be pour-able. Taste and adjust the salt, as needed. Gently toss prepped salad ingredients with dressing. Fold in golden raisins and almonds.
Phyte Facts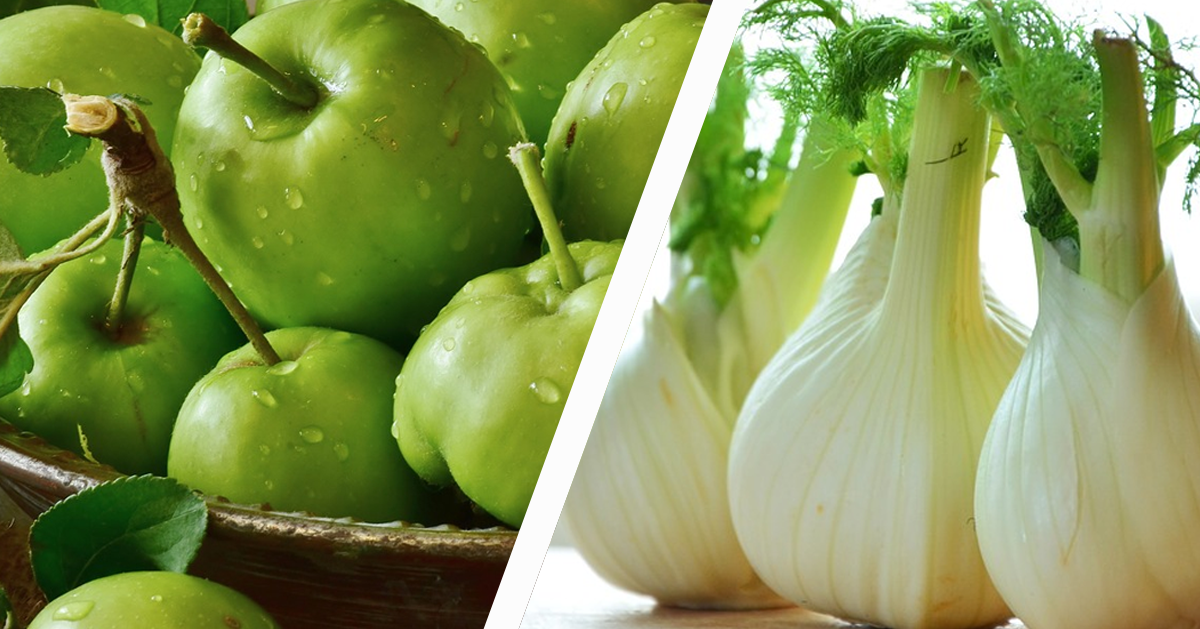 Fennel has a magical place in Native American Shamanic medicine. It lowers blood pressure, brings menses down, assists with difficult birth (do not prescribe fennel during gestation, only at delivery.)
Digestive disorders benefit from the calming effect of fresh fennel. IBS, Chrohn's, excessive gas, bloating, constipation, diarrhea and water retention also respond well. Fennel heals our eyes and brings better vision, too. Do not eat fennel while taking antibiotics.
Like fennel, green apples also relax the vascular system naturally lowering blood pressure, as well as balancing blood sugar, throughout the day. The enzymes in Green apples work with our saliva to calm the Pancreas, and also signals our Pancreas to eliminate bile, regularly. This cleansing action reduces the risk of Pancreatic cancer by 25%. Many researchers feel this to be a modest estimate. Some studies show a 70% reduction in probability. When the bile duct becomes a swamp, it is much easier for disease to set in. Bacteria, plays a huge role in the development of cancer.
All of the ingredients in this slaw have cleansing and strengthening effects on our bodily systems and immunity!
---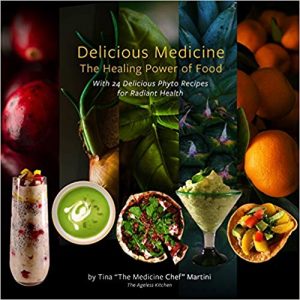 Get more great recipes from Tina Martini — her book, Delicious Medicine: The Healing Power of Food is available to purchase on Amazon. More than a cookbook, combining 20+ years of experience, along with her love of coaching, cooking and teaching, Tina offers unexpected insights into the history and healing power of clean eating, along with recipes to help reduce your risk of disease and improve overall wellness so you can enjoy life!
Affectionately referred to as The Walking Encyclopedia of Human Wellness, Fitness Coach, Strength Competitor and Powerlifting pioneer, Tina "The Medicine Chef" Martini is an internationally recognized Naturopathic Chef and star of the cooking show, Tina's Ageless Kitchen. Tina's cooking and lifestyle show has reached millions of food and fitness lovers all over the globe. Over the last 30 years, Tina has assisted celebrities, gold-medal athletes and over-scheduled executives naturally achieve radiant health using The Pyramid of Power: balancing Healthy Nutrition and the healing power of food, with Active Fitness and Body Alignment techniques. Working with those who have late-stage cancer, advanced diabetes, cardiovascular and other illnesses, Tina's clients are astounded at the ease and speed with which they are able to restore their radiant health. Tina believes that maintaining balance in our diet, physical activity, and in our work and spiritual life is the key to our good health, happiness and overall well being. Visit her website, themedicinechef.com