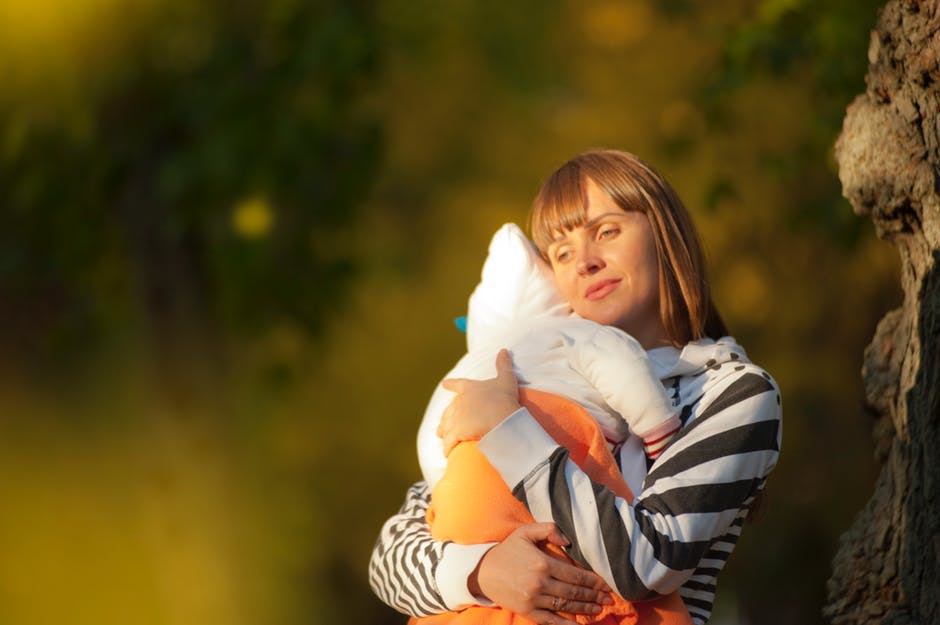 Many women post-pregnancy are very eager to rejoin the exercise world and at least resume the physical activities they once enjoyed prior to pregnancy. More and more women are seeking out fitness professionals or exercise programs to help them lose the baby weight and engage in safe and effective exercises. Many women understand the toll pregnancy and childbirth took on their bodies and they are ready and willing to seek out professional advice. Working with the postpartum client has benefits for both the trainer and the client. I encourage those who treat this population to get as much education in this area so you can better serve their needs.
Once you begin your journey caring for the postpartum client, there are several important factors to consider when beginning exercise program design.
First, remember she gave birth. Look at birth like any client who is rehabilitating from any type of injury or surgery. The postpartum phase is typically the first 12 months after having a baby but can be longer if a woman is nursing.
Second, consider how long it has been since exercise has been part of her regular routine. Even if she exercised regularly during pregnancy, she probably was limiting the intensity compared to her pre-pregnant self. Keeping that in mind, it may feel like for you (and her) that you are working on a beginner level as you begin.
Third, it's really important to know the type of birth the woman had and how it affected her pelvic floor muscles. Obviously for vaginal birth pelvic floor prolapse, vaginal tearing or possible Pubic Symphosis diastasis could have occurred. For women who have gone through a cesarean (C-section), the abdominal muscles have been affected through the incision made into the abdominal wall and uterus.
Fourth, it is vital to understand the fitness level of the woman prior to pregnancy and the activities in which she participated. The fitness level or prior activities or sports in which she participated could shape the type of recommended exercises in her program.
Finally, consider any injuries or medical history that may affect her current fitness especially if she has been inactive or just returning back into exercise. Many of this information may be obtained in your initial meeting or phone consultation. You can use a PAR-Q (Physical Activity Readiness Questionnaire) to access this information. I suggest customizing the Par-Q to be very postpartum specific and asking detailed questions about pregnancy and delivery before you begin treatment.
Considering all of these factors, lets now look at how to exercise safely and effectively following delivery.
Procede Gently
Start with basic range of motion exercises and corrective, posture-based movements that will help her body begin to feel restored. A little movement goes a long way.
Get to Know Her Limitations
As with other injuries, or surgeries, childbirth is comparable for your client as her body is still healing, hormones are still adjusting that affect range of motion, core is weak and most women are sleep deprived for months after giving birth. With this in mind, her balance and equilibrium are affected. Careful of movements that change position briskly or go from standing to lying.
Establish Realistic Expectations
Develop reasonable exercise goals for your client. Along with her physical health, mental health is also affected.
Exercise is directly linked in helping to prevent postpartum depression, however, setting fitness goals may create anxiety or worsen her mental state, so be sensitive to this. Start with manageable times to exercise during the week. As the client become stronger you can increase the number of days you exercise per week in addition to the exercise intensity.
Create a Supportive Network
Connecting clients who are going through similar life experiences may help motivate them to exercise more regularly and in a small group setting the cost is usually less per person and more efficient for the trainer for the hour. This may also help give the client additional accountability.
Teach Sustainable Lifestyle Habits
Help your client embrace this journey as a marathon rather than a sprint. Explain that the baby weight will come off but the end goal is to do this safely and cautiously. You must be ready to advise on sustainable, healthy eating habits and adapt if the woman is nursing.

---
Danielle Spangler has been a fitness professional for over 20 years. Danielle is the creator of "Coremom" (Corrective Obstetrical Related Exercises) for purposes of creating a pre and postnatal small group-training program in a variety of fitness facilities. Danielle's goal is to train other qualified fitness professionals and group exercise instructors on teaching pre and postnatal small group exercise classes using her method. Visit her website, daniellespangler.com