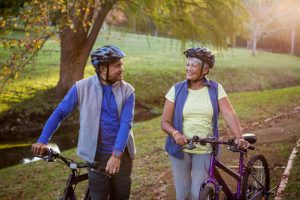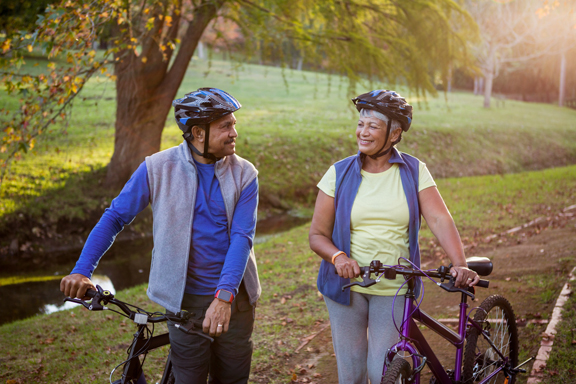 How did we become a society of illnesses, along with conditions such as cancer, heart disease, obesity, diabetes and so many other health concerns? According to statistics, the expenses related to health care are on the rise, with almost 4 trillion dollars in 2014. Along with various studies, the reason behind the illness is our body adapted to the environments years ago but has become dysfunctional in this newly created society. Scientists have also reflected on allergies continuing to be widespread and the process of food production has grown significantly along with an inactive lifestyle.
What is your top health concern?
As we look at the most searched topics, I narrowed it down to the top 10 list of health related topics and ways you can slow down the progression.
Obesity: Stay active – incorporate physical activity into your day to prevent injuries later and delay the onset of certain diseases, including some cancers, diabetes and heart disease. It can increase blood pressure, osteoarthritis, sleep apnea, stroke, and develop respiratory issues. Prevention can provide relief toward depression and increase happiness along with gaining longevity. Find an activity you enjoy, get outside or go to the mall to add in a daily walk routine. Avoiding processed foods, sweets, and fast food will aid in keeping you stay young.
Heart Disease: Statistics show that this is the largest killer in the U. S. per year and more people than all categories of cancer combined. As you age, you are increasing the odds with having high cholesterol and high blood pressure, which leads to higher risk of stroke. Simple changes you can do now is quit tobacco use and eat foods low in fat and sodium, exercise and get your rest. Other influences are diabetes, atherosclerosis and infections.
Cancer: 2nd largest cause of death leading those over the age of 65, with lung cancer responsible for most deaths. That's why it's important to eliminate tobacco and alcohol use, maintain a well-balanced diet, lose weight, use sunscreen, getting mammograms, colonoscopies, and seeing a dermatologist on a regular basis while keeping up with regular screenings with all professionals. Genetics does play a role among siblings and other relatives. The most common are breast and prostate cancer.
Diabetes: Significant risk in our senior population according to the CDC. It can lead to kidney damage, losing your sight, stroke, nerve issues, hearing impairment and heart disease. Along with eating a well-balanced diet, physical activity and using a food diary to track what you are consuming can help conquer diabetes. Healthy food options are fiber rich whole grains, vegetables, fruits, and nuts. Always get your checkup, a simple blood test can indicate symptoms early.
Stroke: 3rd leading cause of death in women, and 4th in men. Prolonging your life with eliminating tobacco use, losing weight, increasing physical activity, and eating a well-balanced diet can aid in your risk for stroke. Some of the indicators are diabetes, inactivity, overweight, high blood pressure, and indication that genetics has some part of increased risk. Since a stroke can lead to brain complications, paralysis, emotional and behavior issues, changing your lifestyle can help in the prevention of the disease.
Respiratory diseases: Keep on track with correct medications, completing tests on lung functions and using oxygen as per instructed when having this disease to control vulnerability to flu, bronchitis, or emphysema. By eliminating tobacco use, will help prevent COPD, which is the largest risk factor.
Alzheimer's disease: 5th leading cause of death in women and 10th in men. It's unknown the cause behind it, but it's been associated to heart disease and head injuries. It's also difficult to know the true statistics behind how many are living with this type of condition. Parkinson is the most common brain disease. Influencers are overweight, family history, aging, high blood pressure, and Down syndrome. Just by increasing exercise will aid in slowing down the disease.
Kidney Disease: 9th largest cause of death for both men and women. Keep your blood sugar in balance to prevent this, which can be influenced by high blood pressure or diabetes. Kidney injuries can be driven by dehydration, loss of blood, kidney infections, and urine flow blockage. After three consecutive months of kidney function loss, it's concluded as chronic kidney disease. The symptoms can be nausea, appetite loss, tightening of muscles, and urine volume reduction. Prevention options are hydration, maintaining weight, reducing protein and cutting out salt.
Arthritis: CDC statistics show that 49.7% of all adults over 65 are affected, which can affect how they live and influencing the pain response. Staying active and discussing treatment options with your doctor will aid in maintaining your health as a senior.
Osteoporosis: Statistics show that 54 million people over 50 are affected with reduced bone mass, which leads to fracture or breakage risk. It can lead to becoming potentially disabled and the results indicate that by 2020, the statistics will increase to 64.4 million. Make sure you are getting enough calcium and Vitamin D and decrease soda, salt and caffeine.
In conclusion, health conditions are on the rise as we take into consideration lifestyle, nutrition, stress, genetics and inactivity. As you can see most of these main conditions can be alleviated with the help of eating a well-balanced diet, increasing physical activity, and eliminating tobacco and alcohol.
As always consult your health professional. I hope this article finds you in good health.
---
Connie Stoltz-McDonald is an Integrative Nutrition-Certified Health Coach, CPT, Wellness Educator, Blogger and Author. From her passion for writing, she is excited to announce her first book release titled "Healthy Lifestyle- The inside secrets to transforming your body and health." If you'd like to get a copy, you can connect with her at her website, www.lifestylehealthmentor.com, Facebook, Twitter, LinkedIn, or Instagram.
Sources:
http://www.offthegridnews.com
www.cdc.gov
https://www.urmc.rochester.edu
https://www.livestrong.com
https://www.everydayhealth.com
http://www.lifehack.org