How do you assess your clients' balance? How can you adapt your training plan to deal with natural fluctuations in their balance?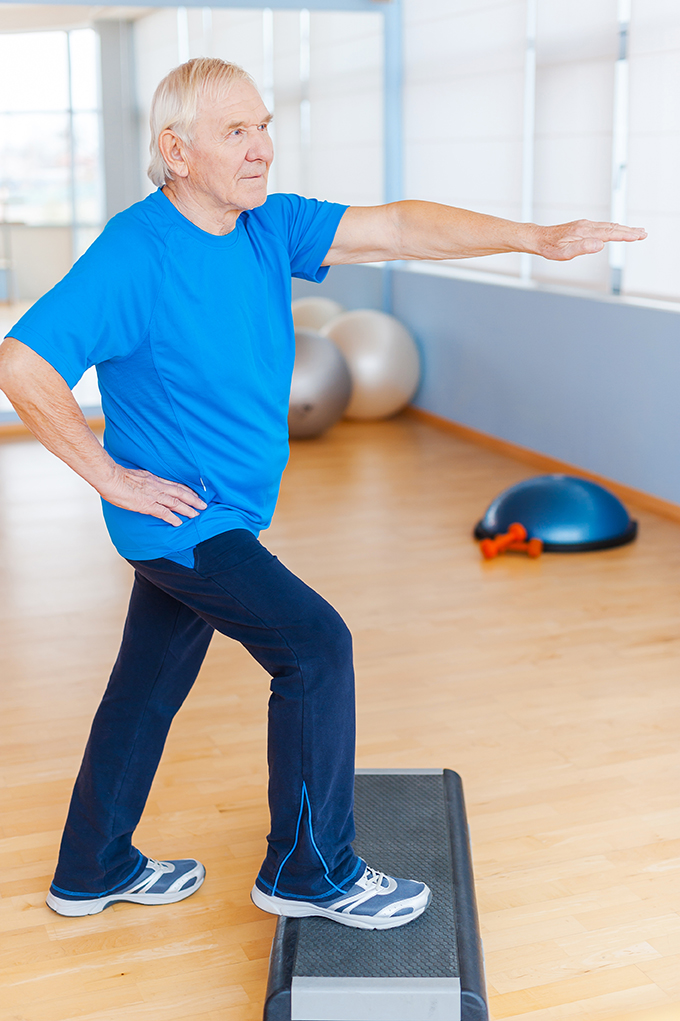 Physical balance is complex and can change daily. Many clients will refer to how long they can stand on one leg when asked about balance issues, but how useful is this as a measure of their postural control or their risk of falling?
Many people who've had any kind of formal balance assessment have only done so after having a fall. New statistics show that falls are the leading cause of trauma room visits, across all age groups, and in the case of those over 65, 1 in 4 falls each year. Indeed, the number of deaths by falling is increasing, and yet there are many proven interventions to improve balance and avoid falls.
Many older adults are reluctant to discuss falls or balance issues with their doctors, some wrongly believing that falling is an inevitable part of aging and marks the beginning of the end for them.
Fitness trainers have a significant opportunity to help educate their clients in both the measurement and management of balance and balance issues.
Good balance is the result of the somatosensory, proprioceptive and neuromuscular systems working together. Each system is complex and can be affected by factors such as stress, quality of sleep, medications and exercise habits so understanding where your client is on any given day is helpful for optimizing their health goals.
Regular balance measurement can also be a powerful motivational tool, especially for older adults who want to remain independent and age on their own terms.
To find out more about balance measurement, register for Dr. Katharine Forth's upcoming free webinar, Balance for Life, where she'll discuss what she learned testing astronaut's balance in the US space program, how to apply the lessons to the general population, and how to help your clients improve their balance.

---
Dr. Katharine Forth is an expert in motor control, and conducted post-doctoral research at NASA, where she became the co-founder of Zibrio technology. The Zibrio SmartScale is a bathroom scale that uses artificial intelligence to measure balance and fall risk in a simple 60-second test. The product won an innovation award from the Consumer Technology Association in 2020, and was named by AARP as the winning technology to help 'older adults stay in the game' at their pitch competition at CES 2020, judged by Joe Montana. More information can be found at www.zibrio.com